Join more than 4,000 leading financial professionals in Asia to receive Caproasia exclusive newsletter
here
.
For financial professionals managing assets or advising client , sign up
here
. Gain advantage today as a Caproasia user. For existing Caproasia user, contact your regional representative.
---
Perpetual Investments Appoints New Chairman
Perpetual Investments has named the former Chairman of Australian Securities and Investments Commission, Tony D' Aloisio as Chairman elect. Peter Scott who is the current chairman will step down on 31st May 2017. He has been Chairman since 2010.
D' Aloisio has served as Managing Director and CEO for ASX for two years until 2006 and was also the Chief Executive Partner at law firm Mallesons Stephen Jaques for 12 years.
News Source: Finews Asia
About Perpetual Investments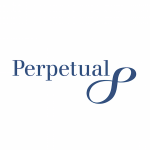 A widely-recognised and respected financial services organisation, Perpetual is one of Australia's largest independent wealth managers, an expert adviser to high net worth individuals, families and businesses, and a leading provider of corporate trustee services. We are proud to manage $30.9 billion in funds under management, $12.8 billion in funds under advice and $600.1 billion in funds under administration (as at 31 December 2015). Our clients include Australian and international institutions, not-for-profit organisations, small businesses, financial advisers, individuals and families. Perpetual Limited listed on the Australian Securities Exchange (ASX.PPT) in 1964 and has offices in Sydney, Canberra, Melbourne, Brisbane, Adelaide and Perth.
Origin: Sydney, Australia
AUM: AUD$30.9 billion
Employees: 1,200
Official Website: www.perpetual.com.au 
News & Media: Press Release
Updated on 8th August 2016