Join more than 4,000 leading financial professionals in Asia to receive Caproasia exclusive newsletter
here
.
For financial professionals managing assets or advising client , sign up
here
. Gain advantage today as a Caproasia user. For existing Caproasia user, contact your regional representative.
---
Credit Suisse Appoints New Singapore Chief Executive Officer
Credit Suisse has announced new appointments in the Singapore management team. Benjamin Cavalli will be appointed as Singapore Chief Executive Officer in addition to his role as Head of Southeast Asia and Head of Singapore for Private Banking with effect from 1st January 2017.
He has been with Credit Suisse since 2009 and has years of experience in both Wealth Management and Investment Banking across Asia and Switzerland.
News Source: Finews Asia
About Credit Suisse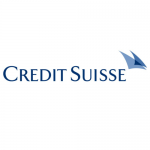 Credit Suisse (NYSE:CS) was founded in 1856 by Alfred Escher, under the name "Schweizerische Kreditanstalt." The original purpose of the new bank known as SKA was to finance the expansion of the railroad network as well as the further industrialization of Switzerland. Fourteen years later, the bank's first foreign representative office opened up in New York. In 1905, the bank's first branch outside Zurich opened in Basel following the acquisition of Oberrheinische Bank. Today, it has a global reach with operations in over 50 countries and 48,200 employees from over 150 different nations. It serves its clients through three regionally focused divisions: Swiss Universal Bank, International Wealth Management and Asia Pacific. These regional businesses are supported by two other divisions specializing in investment banking capabilities: Global Markets and Investment Banking & Capital Markets.
Origin : Zurich, Switzerland
Assets : CHF 820.81 billion
Revenue : CHF 23.38 billion
Employees : 48,200
Official Website: www.credit-suisse.com
News & Media: Press Release
Updated on 8th August 2016