Join more than 4,000 leading financial professionals in Asia to receive Caproasia exclusive newsletter
here
.
For financial professionals managing assets or advising client , sign up
here
. Gain advantage today as a Caproasia user. For existing Caproasia user, contact your regional representative.
---
VP Bank Reports 2016 Results
VP Bank generated a positive group net income for 2016, equalling CHF 58 million. VP Bank has also recorded an increase of 2.8% in assets under management compared to 2015. Clients assets under management now total CHF 35.8 billion. In total, the net new money inflow from client assets was CHF 7 million.
" Clients assets under management now total CHF 35.8 billion "
Growth continues to be a key topic in 2017 and Asia will continue to develop into a driving force and this indicates that quality of customer service will have to be improved and experienced teams should be expanded in Asia.
News Source: VP Bank Press Release
About VP Bank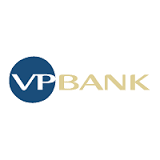 Verwaltungs-und Privat-Bank Group (VP Bank — SWX:VPBN)  is an internationally positioned private bank which specialises in asset management services for private individuals and intermediaries. Founded in 1956 by Guido Feger, today the bank has offices in Vaduz, Zurich, Luxembourg, Tortola (British Virgin Islands), Singapore, Hong Kong and Moscow. The shares of VP Bank are listed on SIX Swiss Exchange. An "A–" rating from Standard & Poor's vouches for the financial strength of this banking enterprise.
Origin : Vaduz, Liechtenstein
Assets : CHF 11.5 billion
Revenue : CHF 306.6 million (NET op. income)
Employees : 735
Official Website: www.vpbank.sg
News & Media: Press Release
Updated on 8th August 2016