Join more than 4,000 leading financial professionals in Asia to receive Caproasia exclusive newsletter
here
.
For financial professionals managing assets or advising client , sign up
here
. Gain advantage today as a Caproasia user. For existing Caproasia user, contact your regional representative.
---
Emmanuel Bucaille Joins Manulife Asset Management from UBS
Emmanuel Bucaille had joined Manulife Asset Management as Senior Managing Director, Head of Wealth Solutions, Wealth & Asset Management for Asia.
" UBS Emmanuel Bucaille Joins Manulife Asset Management "
He has over 30 years of experience with the last in UBS as Head Investment Products and Services Operating Office for UBS Wealth Management Europe.
Source: Hubbis, Asia Asset Management, finews.asia
About Manulife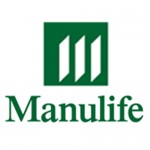 Manulife Financial Corporation is a leading international financial services group that helps people achieve their dreams and aspirations by putting customers' needs first and providing the right advice and solutions. We operate as John Hancock in the United States and Manulife elsewhere. We provide financial advice, insurance, as well as wealth and asset management solutions for individuals, groups and institutions.
At the end of 2016, we had approximately 35,000 employees, 70,000 agents, and thousands of distribution partners, serving more than 22 million customers. As of June 30, 2017, we had over $1 trillion (US$780 billion) in assets under management and administration, and in the previous 12 months we made $26.7 billion in payments to our customers. Our principal operations are in Asia, Canada and the United States where we have served customers for more than 100 years. With our global headquarters in Toronto, Canada, we trade as 'MFC' on the Toronto, New York, and the Philippine stock exchanges and under '945' in Hong Kong.
Origin: Toronto, Canada
Assets: $780 million
Employees: 35,000 employees & 70,000 agents
Official Website: www.manulife.com
News & Media: Press Release
Updated on 12th September 2017