Are you looking for your next career? Banks, Private Banks, IFAs, Fund Management Co.? Search for wealth & investment Jobs here or join thousands of leading financial professionals to receive the latest news and updates here
---
Global Wealth Manager & Brokerage – Charles Schwab Launches Singapore Office
Charles Schwab has launched the Singapore office to provide Singapore and Asian investors access to the United States market through its proprietary tools and research, quality service and competitive pricing.
" Charles Schwab Launches Singapore Office "
Charles Schwab Singapore is a subsidiary of NYSE-listed global wealth manager and brokerage firm Charles Schwab Corporation (NYSE: SCHW).  In 2011, Charles Schwab had acquired optionsXpress, a derivatives trading platform.
Charles Schwab is a leading global wealth manager and brokerage firm with more than 10.6 million active brokerage accounts and US$3.18 trillion in client assets globally (as of 30 September 2017).
Greg Baker, Managing Director of Charles Schwab Singapore:
"We are very excited to officially launch the Charles Schwab brand in one of the key financial hubs in Asia. Charles Schwab is a trusted and reliable financial organization with more than 40 years of experience in championing investors – providing industry-leading service, proprietary tools for investment and investment education in one comprehensive platform."
"Singapore investors are sophisticated but are often underexposed to the US market due to high transaction fees. The US is the largest, most liquid market in the world, and it gives you access to the some of the largest global companies across every industry sector. But, too often we find that investors do not sufficiently diversify their investments and their exposure to international markets is predominantly through foreign exchange (forex), when there is an opportunity to maximize their investment return by exploring other vehicles such as options, stocks and ETFs."
"Also, what we mean by improving access is that one no longer needs to be a private banking client to access quality service and a comprehensive platform like this. We are also offering to investors in Singapore a simple fixed-fee structure with the most competitive pricing in the market. That is the core of our belief: there do not have to be trade-offs between quality research, price and customer experience, and that is why we are excited to bring this to the Singapore investors."
About Charles Schwab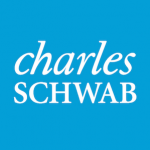 The Charles Schwab Corporation (NYSE: SCHW) is a leading provider of financial services, with more than 345 offices and 10.6 million active brokerage accounts, 1.6 million corporate retirement plan participants, 1.2 million banking accounts, and $3.18 trillion in client assets as of 30 September 2017. Through its operating subsidiaries, the company provides a full range of wealth management, securities brokerage, banking, money management, custody, and financial advisory services to individual investors and independent investment advisors. More information is available at www.schwab.com and www.aboutschwab.com. (1117-7GUX)
---
Caproasia Online
 is an E-Magazine for Wealth Managers, Private Bankers & Investment Professionals.  View latest jobs in Banks, Private Banks, IFAs, Fund Management at the
Jobs Center
or
join
thousands of leading financial professionals to receive the latest news and updates
here
For content usage and citations, kindly provide a backlink or whenever possible – Source: 
Caproasia Online
.