Caproasia.com is the leading financial media platform in Asia. Covering capital markets, investments and private wealth in Asia. Driving $25 trillion of assets in Asia. Our users are rainmakers, dealmakers, risk takers and game-changers. Each manage, advise and invest $20 million to $3 billion of assets in Asia. Join 10,000 + elite users driving $25 trillion assets in Asia. Sign up for newsletter here. Registration - CEOs, Entrepreneurs
,
Professional Investors
,
Financial Professionals
---
Capgemini World Wealth Report 2016
Capgemini presents the World Wealth Report 2016.
The World Wealth Report 2016 by Capgemini is the industry's leading benchmark for tracking high net worth individuals (HNWIs), their wealth, and the global and economic conditions that drive change in the Wealth Management industry.
World Wealth Report 2016 in Summary:
HNWI wealth growth was a modest 4% in 2015
HNWI wealth in Asia-Pacific overtakes North America
Japan and China emerged as engines of global growth
Brazil was the poorest performing country in wealth growth
The global ultra-HNWI population expanded by just 4.2% and wealth by only 2.5%
Global HNWI wealth is projected to nearly triple in size from 2006-2025 to surpass US$100 trillion by 2025, propelled by strong Asia-Pacific growth.
Asia-Pacific is likely to continue to be a dominant force over the next decade, representing two-fifths of the world's HNWI wealth, more than that of Europe, Latin America, and the Middle East and Africa combined.
Click on the following links to request for:
For more information, visit World Wealth Report 2016
Largest HNWI Populations, 2015 (by Market)
About Capgemini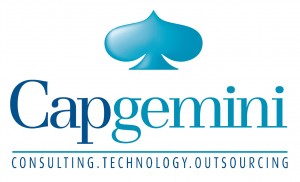 With more than 180,000 people in over 40 countries, Capgemini is a global leader in consulting, technology and outsourcing services. Together with its clients, Capgemini creates and delivers business, technology and digital solutions that fit their needs, enabling them to achieve innovation and competitiveness. A deeply multicultural organization, Capgemini has developed its own way of working, the Collaborative Business ExperienceTM, and draws on Rightshore®, its worldwide delivery model.
We offer an array of integrated services that combine top-of-the-range technology with deep sector expertise and a strong command of our four key businesses.