12th Annual HED Conference 2021
12th Annual HED Conference 2021



17th November 2021 | Shenzhen, China

Overview
Reviewing 2021, standing at the historical intersection of "two centenaries", China has a clear strategic goal of "Peak CO2 Emissions and Carbon Neutrality". Looking forward 2022 and developing a new stage, the asset management industry should seize the opportunities and focus on building a new development pattern, then improve investment research capacity and service level from both sides of capital supply and demand, it provides an important driving force for China's economic innovation driven development and a necessary support for the preservation and appreciation of residents'wealth.
For exchanging the direction and strategy of major categories of asset allocation deeply, "12th Annual HED Conference" will be grandly held by FinFo Global on Nov 17th2021. The conference will cover 400-500 institutional leaders from governments, associations, banks, securities ,futures, asset management institutions, mutual funds and private offering funds, asset management technology and so on. The conference focuses on quantitative, fixed income, FOF, bonds, asset management technology and other topics, discussing the new development of various asset management institutions in the era of great asset management.
HED (Hedge Fund, ETF, Derivatives) is a grand conference planned and operated by FinFo Global for China asset management industry since 2014, it has been held 11 events, and JIEFU Awards are presented in the conference.
HED Conference focuses on China securities investment fund market, include banks, insurance companies, securities, futures, fund managers, trusts, wealth managers and so on, there were more than 700 speakers and more than 4,000 guests in the past 11 conferences.
The key topics will be including but not limited to:
The New Opportunities of Asset Management Industry under Carbon Strategy;
Global Asset Management Giant Perspective: The Accelerated Opening Chinese Market;
Long-term Investment Strategies and the Effectiveness of Value Investing;
ESG Investment in Huge Market Shocks such as Covid-19 Pandemic and Net-zero Emission;
Asset Allocation in the Changing Situation: Fixed Income、Equity and Bond;
Quantitative Enhanced Index Strategy in the Differentiation and Rotations Market;
Technology Enabled Quantitative Trading;
Investment Opportunities for Industry Segment ETF;
Strategic Management of Futures and Derivatives under Structural Market;
Optimization and Iteration of Medium and High Frequency Trading Strategy;
How do Mutual Fund FOF Offer the Asset Allocation of Listed Companies?;
Diversified, Multi-Strategy configurations of FOF;
The Investment Strategies and Hedging Instruments of Securities FOF;
Trust Fund Allocation: FOF、Fixed Income +;
Asset Managers & Investment Managers;
New Opportunities for Business Technology Transformation and Capability Reconstruction of Securities;
How to apply Fintech to approach the wealth management business of Securities? ;
From Data Middleground to Intelligent Middleground—The Solution of Middleground Agility;
How to Turn Technology Advantage into Business Advantage?;
The Future of Intelligent Transaction when the Expansion of Quantitative Investment;
New opportunities and Challenges of Carbon Neutrality and Carbon Emissions ;
The Institutional Investors perspective of "Carbon Neutrality": ESG and Impact Investing;
The Positive Impacts of AI on Carbon Emissions Trading;
The Exploration and Practice on the Construction of Chinese Sustainable Investment System;
Interaction between Carbon Emissions Trading Market and Capital Market;
How to Invest Steadily when the Rotation of Major Assets Classes is faster and faster?;
The Innovation of Portfolio Insurance Asset Management Products;
How to make the Intelligent Investment Decisions?;
Smart Beta of Fixed Income in China;
Investment Opportunities in the Bilateral Fluctuation of Exchange Rate: Bond RMB , Bond USD;
12th JIEFU Awards · Fund Management
JIEFU Award was established and launched by FinFo Global which is Chinese top financial industry media since 2014, and has received more than 3,000 applications from licensed financial institutions.
The financial themes of JIEFU Award include: Fund and Asset Management, Futures and Derivatives Trading, Private Bank and Wealth Management and so on. The Vetting Committee is composed of well-known experts and scholars in the global financial industry, according to the materials provided by the participating institutions, combined with the visit and research results, it will be issued after careful evaluation.
Sponsorship or Participation Inquiry via email: daisy.xu@finfoglobal.com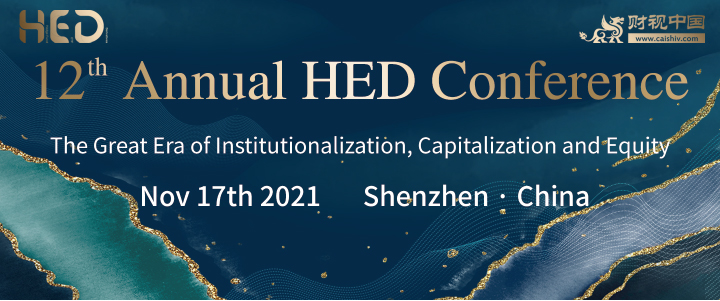 Caproasia users have access to exclusive discount.  For more information, please contact your regional representative.