5th Wealth Management Summit 2021
5th Wealth Management Summit 2021



18th November 2021 | Shenzhen, China

Overview
Theme: Digitization of Wealth Management ——New Beginning, New Journey
Event Introduction:
The 5th Plenary Session of the 19th CPC Central Committee proposed to pay attention to "Give play to the role of the third distribution, develop philanthropy and improve the pattern of income and wealth distribution", the demand side and supply side of China wealth management market are evolving rapidly, additionally, COVID-19 pandemic has boosted the digitization of the industry, the digitization of wealth management companies will continue in the future.
For this reason, "5th Wealth Management Summit", hosted by FinFo Global will be grandly held in Shenzhen on November 18th, the summit will cover more than 200 institutional leaders from the government、associations、private banks、family offices、family trusts、securities、independent wealth management companies、asset management institutions and wealth management service providers, actively and deeply discuss the new changes in China wealth management market.
Value Proposition:
Effective Ratios:Wealth Managers, Asset Managers and HNWIs are contained;
Focus on Decision Making Team:50% of Decision makers, 30%+ of Dept Head, 20% of Senior Managers of SOE;
Peer Majority Agenda: 50+ Thoughtful Speakers; 30+ Keynote Speeches, 10+ Round Tables;
Closed to the Press: 80+ Face To Face Conversations, 50+ One-On-One Meetings, Closed Door Workshop, Seminars, Private Meetings of Boards.
The key topics will be including but not limited to:
The Evolution of Wealth Management under the Development of Digitization;
New Asset Allocation in the AI Times;
How to Maintain and Increase the Wealth of HNWIs in the Changing Situation?;
Opportunities of Equity Investments in the Era of Great Wealth Management;
Asset Allocation and Rebalancing Risks under COVID Pandemic;
The System of Family Wealth Management and Tools for Inheritance;
Application of Family Trust in Private wealth planning and Family Governance;
New Way of Family Assets Allocation in the Post-Pandemic Times: Fixed Income, Equity, PE and Real Estate;
Prevention of Litigation Risks in Wealth Inheritance Schemes;
The Investment of Long Money: Asset Allocation Strategies of Cross-Border and Cross-Market;
Reshaping the New Format of Wealth Management Through Internet and Inclusive Finance;
The Evolution of Wealth Management: Sales of Standard Products + Investment  Advisory Services + Digital Channels;
Thoughts on Internet Wealth Management Mode: Investment Advisory Mode, Consignment Mode, Outsourcing Mode and Technology Mode;
How to AI help Wealth Managers Invest in Equity and Select Investment Managers?;
A New Mode of Wealth Management in the Private Traffic;
Fintech Leads the Endogenous Development of Banking Asset Management Business;
Application of Fixed Income+ Products under New Regulations;
How to Improve the Asset Allocation Ability of Bank Wealth Management?;
New Advisory Service under the Coordination of Wealth Management and Asset Management;
The Innovation and Application of Fintech to Customer-focused;
12th JIEFU Award·Wealth Management
JIEFU Award was established and launched by FinFo Global which is Chinese top financial industry media since 2014, and has received more than 3,000 applications from licensed financial institutions.。
The financial themes of JIEFU Award include: Private Bank and Wealth Management, Fund and Asset Management, Futures and Derivatives Trading and so on. The Vetting Committee is composed of well-known experts and scholars in the global financial industry, according to the materials provided by the participating institutions, combined with the visit and research results, it will be issued after careful evaluation.
Sponsorship or Participation Inquiry via email: daisy.xu@finfoglobal.com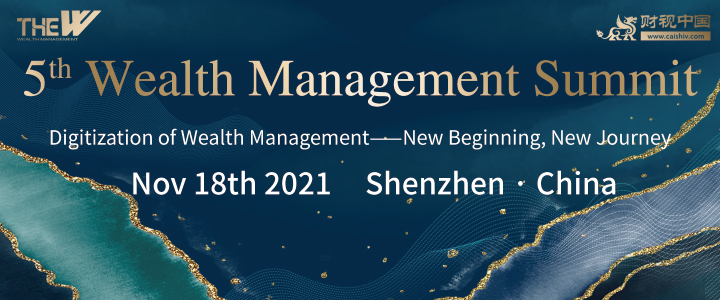 Caproasia users have access to exclusive discount.  For more information, please contact your regional representative.