CLO Summit 2021
December 8

-

December 10

$2495
CLO Summit 2021



8th – 10th December 2021 | Waldorf Astoria Monarch Beach – Dana Point, California (United States)

Overview
Opal Group is proud to present our CLO Summit. The CLO Summit is an educational forum designed for investors, issuers, underwriters, rating agencies, lawyers and accountants. At this conference, they can learn the newest techniques to maximize returns and reduce risk exposure in this growing area of Asset-Backed Finance. An in-depth review of recent regulatory changes in addition to rating agency methodology, legal, tax and structural considerations will provide attendees with the tools necessary to stay one step ahead of their competitors.
The conference will serve as an opportunity where a meaningful dialogue can be opened to address concerns regarding this dynamic segment of the market. This event promises to be the "must attend" CLO event of 2021.
For more information: Click here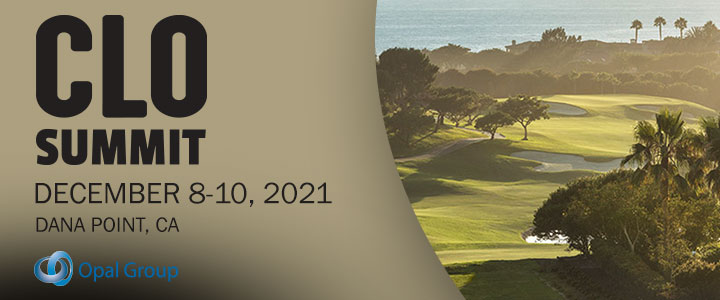 Caproasia users have access to exclusive discount.  For more information, please contact your regional representative.