Opal Exchange 2021
Opal Exchange 2021



20th – 23rd April 2021 | Virtual

Overview
At Opal Group, our goal is to become a valued partner to the financial investment world by providing options for companies and individuals to connect with one another in their efforts to share information, deal flow, and foster relationships that fuel your efforts to reach your target market.
Opal Exchange Virtual is the premier one-on-one networking event held by Opal Group in 2021. Utilizing a sophisticated meeting scheduler, managers and qualified investors are able to pre-arrange purposeful virtual meetings with like-minded delegates.
For additional information, please email info@opalgroup.net for a copy of our Preliminary Agenda.
For more information: Opal Exchange 2021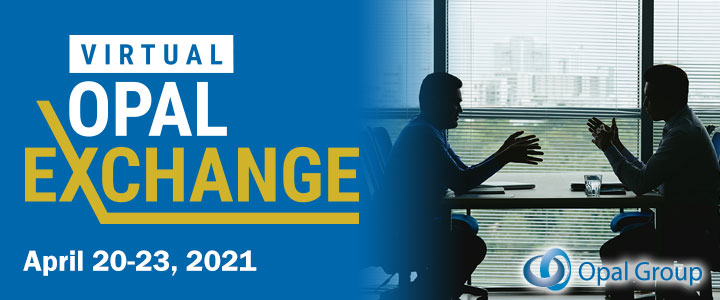 Caproasia users have access to exclusive discount.  For more information, please contact your regional representative.