Real Estate Equity Investment & Asset Management 2021
5th Annual Real Estate Equity Investment & Asset Management 2021



15th September 2021 | Shanghai, China

Overview
Now China's real estate industry has entered a period of structural differentiation and balanced development. In the year of 2020, when the COVID-19 has spread globally, great changes have taken place in the real estate financing environment. The introduction of China's "Three Line" policy and other related financial regulatory policies are both active measures to promote the transformation of real estate financing from traditional debt business to equity investment. The necessity and advantages of real estate equity investment are further prominent, and the threshold of professionalism and compliance becomes higher.
The next 5-10 years will be the stage of unification of the real estate increment and stock market . At present, most of the domestic funds are concentrated in the real estate increment market, mainly focusing on development, but the stock market also has a very broad space. Many comprehensive real estate firms and well-known real estate funds have been paying attention to the layout of urban renewal, industrial real estate, logistics, IDC, combination of medical care and health, property management and other fields. So how should we make an appropriate decision in terms of the real estate investment according to the current development of the real estate industry?
Facing the current industry pattern, 5th Annual Real Estate Equity Investment & Asset Management will be held by FinFo Global on September 15 in Shanghai with the presence of top management or key persons from institutions such as real estate funds, real estate developers, investment institutions, banks, insurances, brokers. Some of them will deliver speeches during the event. The event will be divided into one main venue and three workshops, featuring themes like "Overview of the Real Estate Equity Investment Market Segment", "Innovation of Pension Real Estate" and "Transformation of Rental Housing", "Investment and Intelligent Operation of Logistics Properties".
The key topics will be including but not limited to:
Infrastructure Reits are Iisted, Boosting The Development of New Pattern of Capital Market;
Bullish on The Chinese Market, Institutional Investors Continue to Increase Positions;
Competition for Core Assets Becoming Intensified, Equity Investment Make Properties Value Added;
Equity Investment-Digitalization of Post-investment Management;
Future Office under Development of Urban Renewal;
Digitization and Real Estate Investment in Post-epidemic;
Opportunities and Challenges of Industrial Real Estate Transformation;
The Development and Operation Cooperation of Logistics Estate;
Stock Commercial Real Estate/Star Hotel Investment;
Real Estate Non-performing Asset Investment;
Continued Growth of Pension Real Estate Investment;
How Can State-owned Enterprises Actively Participate in Pension Real Estate Investment?;
Investment Case Sharing of Senior Housing and Apartment for The Elderly;
Insurance Companies Accelerate The Deployment of Pension Real Estate;
Real Estate Developers Lay out the Development of Senior Care Real Estate;
How to Find New Growth Points for Rental Housing?;
Blue Ocean of Rental Housing under Diversified Urban Renewal Modes;
The Profit of Renting Apartments in Post-epidemic Era;
The Solution to the Capital Dilemma of "Heavy Asset" Mode of Rental Housing;
The Key to the Transformation of Renting Apartments;
The New Development of Logistic Properties in "Double Cycle" Economy;
Logistic Properties Investment Opportunities in the Context of Carbon Neutrality;
The "Money Attraction" of Intelligent Logistics Estate;
Development and Operation of Logistic;
How Do Logistic Properties Agents Relieve Capital Pressure?
Inquiry via Email:elaine.lu@finfoglobal.com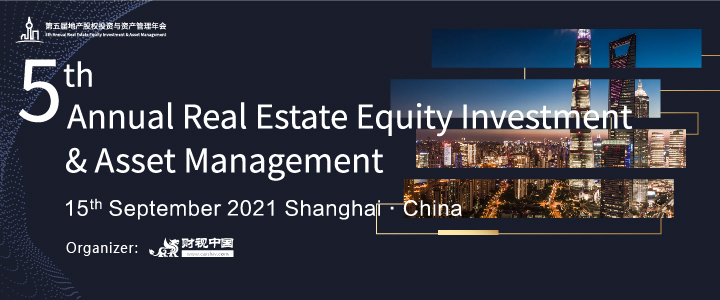 Caproasia users have access to exclusive discount.  For more information, please contact your regional representative.