About Fidelity International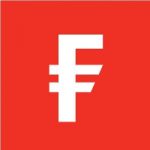 Fidelity International offers world class investment solutions and retirement expertise. We are a privately owned, independent company, with the commitment and resources to provide the investment expertise, technology and service innovation needed to help our clients achieve their financial goals.
We invest USD $272 billion globally on behalf of clients in Asia-Pacific, Europe, the Middle East, and South America. Our clients range from pension funds, central banks, sovereign wealth funds, large corporates, financial institutions, insurers and wealth managers, to private individuals. In addition to asset management, we offer investment administration and guidance for employer benefit schemes, advisers and individuals in several countries. We are responsible for USD $80 billion in assets under administration.
Origin: Boston, Massachusetts, US
AUM: US$ 285 billion
Employees: 7,000
Official Website: www.fidelityinternational.com

News & Media: Press Release
Updated on 8th August 2016