Caproasia.com | The leading source of data, research, information & resource for financial professionals, institutional investors, professional investors and private investors (UHNWs, & HNWs). Covering capital markets, investments and private wealth in Asia. How do you invest $3 million to $300 million? How do you manage $20 million to $3 billion of assets? This site is for accredited investors, professional investors, investment managers and financial professionals only. You should have assets around $3 million to $300 million or managing $20 million to $3 billion.
---
2017 Taiwan Top 50 Richest
The top 50 richest people in Taiwan in 2017 have a combined estimated net worth of more than $123.92 Billion, in the Forbes report released in 2018.
Daniel and Richard Tsai, who run Fubon Financial (financial investment holding company), top the list with an estimated net worth of $10 billion. Terry Gou, who is the founder and Chairman of Foxconn (multinational electronics contract manufacturing company), is 2nd on the list with $9.5 billion. Tsai brothers, who lead Cathay Financial Holding, are 3rd on the list with $7.2 billion.
Tsai Eng-Meng, Chairman of Want Want (snack food company, largest rice cake and flavored drinks maker in Taiwan), and Lin Yu-Ling, Hong Tai Group (Taiwan real estate) rounded up the top 5 richest people in Taiwan with $6 billion and $5.6 billion respectively.
Top 5 Richest in Taiwan:
| | | | | | |
| --- | --- | --- | --- | --- | --- |
| Rank | Name | Net Worth (USD) | Age | Source | Company |
| 1 | Daniel and Richard Tsai | $10 B | – | finance | Fubon Financial |
| 2 | Terry Gou | $9.5 B | 67 | electronics | Foxconn |
| 3 | Tsai brothers | $7.2 B | – | finance | Cathay Financial Holding |
| 4 | Tsai Eng-Meng | $6 B | 61 | food, beverages | Want Want |
| 5 | Lin Yu-Ling | $5.6 B | 81 | real estate | Hong Tai Group |
Taiwan's Richest Fast Facts:
The Richest: Daniel and Richard Tsai with $10 Billion, Fubon Financial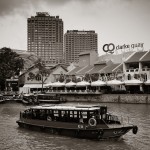 Top 50 Total Net Worth: $123.92 Billion
The Average Age: 69.8 Years Old
The Oldest Age: 92 Years Old ($3.8 Billion, Luo Jye, Cheng Shin Rubber – 9th largest tire company in the world)
The Youngest Age: 47 Years Old ($1.44 Billion, Howard Nien, Norman Shutters – a window-blind manufacturing company)
2017 Taiwan Top 50 Richest:
| | | | | | |
| --- | --- | --- | --- | --- | --- |
| Rank | Name | Net worth (USD) | Age | Source | Company |
| 1 | Daniel and Richard Tsai | $10 B | – | finance | Fubon Financial |
| 2 | Terry Gou | $9.5 B | 67 | electronics | Foxconn |
| 3 | Tsai brothers | $7.2 B | – | finance | Cathay Financial Holding |
| 4 | Tsai Eng-Meng | $6 B | 61 | food, beverages | Want Want |
| 5 | Lin Yu-Ling | $5.6 B | 81 | real estate | Hong Tai Group |
| 6 | Wang Family | $5.4 B | – | plastics | Formosa Plastics Group |
| 7 | Wei brothers | $5.3 B | – | food | Tingyi, Dicos |
| 8 | Barry Lam | $4.2 B | 69 | electronics | Quanta Computer |
| 9 | Jason & Richard Chang | $4 B | – | semiconductors | ASE |
| 10 | Luo Jye | $3.8 B | 92 | tires | Cheng Shin Rubber |
| 11 | Samuel Yin | $3.1 B | 67 | diversified | Ruentex Financial Group |
| 12 | Allen Horng | $3 B | 59 | electronics | Catcher Technology |
| 13 | Scott Lin | $2.7 B | – | optical components | Largan Precision |
| 14 | Nelson Chang & Koo family | $2.5 B | – | cement, hotels | Koo's Taiwan Cement |
| 15 | Tony Chen | $2.2 B | 49 | eletronics | Channel Factory |
| 16 | T.Y. Tsai | $2.15 B | – | finance | Cathay Life Insurance |
| 17 | Pierre Chen | $2.1 B | 60 | art, electronics | Yageo Corporation |
| 18 | Chin Jong Hwa | $2 B | 60 | auto parts | Minth |
| 19 | Hsu Chen | $1.9 B | 66 | food | Hsu Fu Chi |
| 20 | Chen Yung-Tai | $1.85 B | 82 | real estate | Aurora Group |
| 21 | Koo Family | $1.8 B | – | finance | CTBC Financial Holding, CDF |
| 22 | Tsai Chi-Jui | $1.75 B | 78 | shoes | Pou Chen |
| 23 | Liao Long-shing | $1.7 B | 65 | petrochemicals | Chang Chun Group |
| 24 | Lin Shu-Hong | $1.7 B | 89 | petrochemicals | Chang Chun Group |
| 25 | Tseng Shin-yi | $1.7 B | 90 | petrochemicals | Chang Chun Group |
| 26 | Wang Ren-sheng | $1.6 B | 83 | retail | Dennis Group |
| 27 | Liu Ko-chen | $1.51 B | 64 | Manufacturing | Advantec |
| 28 | Lin Ming-Cheng | $1.5 B | 75 | finance | Hua Nan Financial Holdings |
| 29 | Chao Teng-hsiung | $1.48 B | 74 | real estate | Farglory Land |
| 30 | Wang Chou-hsiong | $1.46 B | – | footwear | Feng Tay Enterprise |
| 31 | Chang Family | $1.45 B | – | transportation | Chang Yung Fa |
| 32 | Howard Nien | $1.44 B | 47 | window coverings | Norman Shutters |
| 33 | Bruce Cheng | $1.43 B | 82 | electronics | Taiwan Delta |
| 34 | Lin Ming-hsiung | $1.4 B | 68 | supermarkets | Pxmart |
| 35 | Thomas Wu | $1.3 B | 68 | finance | Taishin Financial Holdings |
| 36 | Archie Hwang | $1.25 B | – | semiconductors | Hermes-Microvision |
| 37 | Shi Wen-long | $1.23 B | 90 | plastics | Chi Mei Corporation |
| 38 | Tsai Ming-Kai | $1.2 B | 68 | semiconductors | MediaTek |
| 39 | Andre Koo | $1.16 B | 51 | Finance | Chailease Holding |
| 40 | Douglas Hsu | $1.15 B | 75 | diversified | Far Eastern Group |
| 41 | Eugene Wu | $1.12 B | 73 | finance | Shin Kong Financial |
| 42 | Kenneth Yen | $1.1 B | 53 | autos | China Motor, Yulon Motor |
| 43 | Tei-Fu Chen | $1.05 B | 70 | food, cosmetics | Sunrider |
| 44 | Peter Shu | $1.04 B | 64 | electronics | Transcend Information |
| 45 | Wu Chung-yi | $1.03 B | 59 | manufacturing | Fine Blanking |
| 46 | Hou Bo-ming | $1.01 B | 63 | food | Uni-President Enterprises |
| 47 | Duncan Wang | $1 B | 48 | diversified | United Daily News Group |
| 48 | Lee Tien-tsai | $970 M | 80 | beverages | King Car Group |
| 49 | Rudy Ma | $960 M | 78 | finance | Yuanta Family |
| 50 | Morris Chang | $930 M | 86 | semiconductors | Taiwan Semiconductor |
*Data 28th June 2017
Source: Caproasia Institute, Forbes
2017 Rich List – Southeast Asia
2017 Rich List – North Asia
2017 Rich List – Global
Data Release
Caproasia Platforms:
Caproasia Events & Coverage:
---
Caproasia.com | The leading financial website for financial professionals, professional investors and HNW investors. Covering capital markets, investments and private wealth in Asia. How do you invest $3 million to $300 million? How do you manage $20 million to $3 billion of assets? Quicklinks: Caproasia Access | TFC | Caproasia | Jobs
Join 14,000+ leading financial professionals and professional investors in Asia. Stay ahead of your peers & competition. For press release, email to press@caproasia.com For editorial, media kit, listing on TFC, events, seminars or research & data services, email to mail@caproasia.com
---