Caproasia.com is the leading financial media platform in Asia. Covering capital markets, investments and private wealth in Asia. Driving $25 trillion of assets in Asia. Our users are rainmakers, dealmakers, risk takers and game-changers. Each manage, advise and invest $20 million to $3 billion of assets in Asia. Join 10,000 + elite users driving $25 trillion assets in Asia. Sign up for newsletter here. Registration - CEOs, Entrepreneurs
,
Professional Investors
,
Financial Professionals
---
2017 Australia Top 50 Richest
The top 50 richest people in Australia in 2017 have a combined estimated net worth of more than $122.14 billion, in the Forbes report released in 2018.
Gina Rinehart top the list with an estimated net worth of $16.6 billion, with key holdings in Hancock Prospecting, a leading Australian mining and agricultural Company. Harry Triguboff, founder of Meriton Australia's largest apartment developer and the country's biggest residential home builder, is 2nd on the list with $9.9 billion. Anthony Pratt, Executive Chairman of Visy Industries  (paper, packaging & recycling company) and Pratt Industries (the world's largest privately owned packaging and paper company), is 3rd on the list with $5.8 billion.
Frank Lowy, Westfield Corporation (Australian-based British-American shopping center company) and Bianca Rinehart, Gina Rinehart's daughter and a trustee of the Hope Margaret Hancock Trust, rounded up the top 5 richest people in Australia with $5.7 billion and $5 billion respectively.
Top 5 Richest in Australia:
| | | | | | |
| --- | --- | --- | --- | --- | --- |
| Rank | Name | Net Worth (USD) | Age | Source | Company |
| 1 | Gina Rinehart | $16.6 B | 64 | mining | Hancock Prospecting |
| 2 | Harry Triguboff | $9.9 B | 85 | real estate | Meriton |
| 3 | Anthony Pratt | $5.8 B | 58 | manufacturing | Visy Industries |
| 4 | Frank Lowy | $5.7 B | 87 | shopping malls | Westfield Corporation |
| 5 | Bianca Rinehart | $5 B | 41 | mining | Hope Margaret Hancock Trust |
Australia's Richest Fast Facts: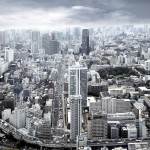 The Richest: Gina Rinehart with $16.6 Billion, Hancock Prospecting Blair (2016: Parry-Okeden with $8.8 Billion, Cox Enterprises)
Top 50 Total Net Worth: $122.14 Billion (2016: $83.3 Billion)
The Average Age: 68.9 Years Old (2016: 69.5 Years Old)
The Oldest Age: 95 Years Old ($2.35 Billion, Stanley Perron, Perron Group – a property investor and automotive distributor)
The Youngest Age: 38 Years Old ($3.4 Billion, Mike Cannon-Brookes, Atlassian – a Software developer company), ($3.4 Billion, Scott Farquhar, Atlassian)
2017 Australia Top 50 Richest:
| | | | | | |
| --- | --- | --- | --- | --- | --- |
| Rank | Name | Net worth (USD) | Age | Source | Company |
| 1 | Gina Rinehart | $16.6 B | 64 | mining | Hancock Prospecting |
| 2 | Harry Triguboff | $9.9 B | 85 | real estate | Meriton |
| 3 | Anthony Pratt | $5.8 B | 58 | manufacturing | Visy Industries |
| 4 | Frank Lowy | $5.7 B | 87 | shopping malls | Westfield Corporation |
| 5 | Bianca Rinehart | $5 B | 41 | mining | Hope Margaret Hancock Trust |
| 6 | Andrew Forrest | $4.4 B | 56 | mining | Fortescue Metals Group |
| 7 | John Gandel | $4.1 B | 83 | shopping malls | Chadstone |
| 8 | James Packer | $3.7 B | 50 | casinos | Crown Resorts |
| 9 | Lindsay Fox | $3.5 B | 81 | logistics, real estate | Linfox |
| 10 | Mike Cannon-Brookes | $3.4 B | 38 | software | Atlassian |
| 11 | Scott Farquhar | $3.4 B | 38 | software | Atlassian |
| 12 | Fiona Geminder | $2.9 B | 53 | manufacturing | Pact Group |
| 13 | John, Alan & Bruce Wilson | $2.7 B | – | retailing | Reece |
| 14 | Kerry Stokes | $2.6 B | 77 | industrial equipment, media | Seven Group Holdings |
| 15 | Stanley Perron | $2.35 B | 95 | real estate, retail | Perron Group |
| 16 | Lang Walker | $2.31 B | 72 | real estate | Walker Corp. |
| 17 | Michael Hintze | $2.3 B | 64 | investment | CQS |
| 18 | Heloise Pratt | $2.2 B | 55 | manufacturing, investment | Thorney Investments |
| 19 | David Hains | $2.1 B | 87 | Investment | Portland House Group |
| 20 | Maurice Alter | $2 B | 93 | real estate | Pacific Group |
| 21 | Tony & Ron Perich | $1.85 B | – | agriculture/real estate | Greenfields |
| 22 | Jack Cowin | $1.8 B | 75 | fast food | Hungry Jack's |
| 23 | Angela Bennett | $1.7 B | 74 | mining | Wright Prospecting |
| 24 | Kerr Neilson | $1.62 B | 68 | investment | Platinum Asset Management |
| 25 | Gerry Harvey | $1.6 B | 78 | retail | Harvey Norman Holdings |
| 26 | Judith Neilson | $1.5 B | 72 | investments | White Rabbit Gallery |
| 27 | Manny Stul | $1.45 B | 69 | toys | Moose Toys |
| 28 | Bob Ell | $1.4 B | 73 | real estate | Leda Holdings |
| 29 | Nigel Austin | $1.36 B | 47 | retailing | Cotton On Group |
| 30 | David Teoh | $1.32 B | 62 | telecoms | TPG Telecom |
| 31 | Solomon Lew | $1.3 B | 73 | retail | Premier Investments |
| 32 | Len Ainsworth | $1.27 B | 94 | betting machines | Aristocrat Leisure |
| 33 | Richard White | $1.25 B | 63 | software | WiseTech Global |
| 34 | Brett Blundy | $1.23 B | 58 | retail, agribusiness | BB Retail Capital |
| 35 | John Van Lieshout | $1.2 B | 72 | real estate | Unison Projects Group |
| 36 | Alan Rydge | $1.15 B | 65 | entertainment | Event Hospitality & Entertainment |
| 37 | Gretel Packer | $1.1 B | 52 | casinos | Crown Resorts, Packer Family Foundation |
| 38 | Terry Snow | $1.07 B | 74 | airports, real estate | Capital Airport Group |
| 39 | Sam Tarascio | $1 B | 73 | real estate | Salta Properties |
| 40 | Paul Little | $980 M | 70 | logistics, real estate | Toll Holdings |
| 41 | John Kahlbetzer | $950 M | 87 | agribusiness | Twynam Agricultural Group |
| 42 | Bruce Mathieson | $910 M | 74 | hotels | Australian Leisure & Hospitality |
| 43 | Maha Sinnathamby | $900 M | 78 | real estate | Springfield Land Corp. |
| 44 | Con Makris | $800 M | 71 | real estate | Makris Group |
| 45 | Ralph Sarich | $780 M | 79 | real estate | Cape Bouvard Investments |
| 46 | Graham Turner | $770 M | 68 | travel | Flight Centre Travel Group |
| 47 | Russell Withers | $760 M | 71 | Food & Beverage | 7-eleven |
| 48 | Richard Smith | $750 M | 77 | food distribution | PFD Food Services |
| 49 | Tim Roberts | $710 M | 47 | contruction & aviation | Multiplex, AvWest |
| 50 | Chris Thomas | $700 M | 68 | food processing | Thomas Foods International |
*Data released 1st November 2017
Source: Caproasia Institute, Forbes
2017 Rich List – Southeast Asia
2017 Rich List – North Asia
2017 Rich List – Global