Caproasia.com | The leading source of data, research, information & resource for financial professionals, institutional investors, professional investors and private investors (UHNWs, & HNWs). Covering capital markets, investments and private wealth in Asia. How do you invest $3 million to $300 million? How do you manage $20 million to $3 billion of assets? This site is for accredited investors, professional investors, investment managers and financial professionals only. You should have assets around $3 million to $300 million or managing $20 million to $3 billion.
---
2017 China Top 50 Richest
The top 50 richest people in China in 2017 have a combined estimated net worth of more than $536.76 billion in the Forbes report released in 2018.
Hui Ka Yan, who is the Chairman of Evergrande Group (China's second-largest property developer by sales), top the list with an estimated net worth of $42.5 billion. Ma Huateng (Pony Ma), founder and CEO of Tencent (China's tech giant) is 2nd on the list with $39 billion. Jack Ma, who is a co-founder and Executive Chairman of Alibaba Group, is 3rd on the list with $38.6 billion.
Wang Jianlin, the founder of Dalian Wanda Group and Wang Wei, the founder and Chairman of SF Express (China's largest privately owned logistics service provider), rounded up the top 5 richest people in China with $25.2 billion and $22.3 billion respectively.
Top 5 Richest in China:
| | | | | | |
| --- | --- | --- | --- | --- | --- |
| Rank | Name | Net worth (USD) | Age | Source | Company |
| 1 | Hui Ka Yan | $42.5 B | 59 | real estate | Evergrande Group |
| 2 | Ma Huateng | $39 B | 46 | internet media | Tencent |
| 3 | Jack Ma | $38.6 B | 53 | e-commerce | Alibaba Group |
| 4 | Wang Jianlin | $25.2 B | 63 | real estate | Dalian Wanda Group |
| 5 | Wang Wei | $22.3 B | 48 | package delivery | SF Express |
China's Richest Fast Facts:
The Richest: Hui Ka Yan with $42.5 Billion, Evergrande Group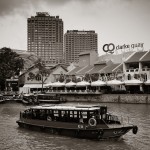 Top 50 Total Net Worth: $536.76 Billion
The Average Age: 55 Years Old
The Oldest Age: 83 Years Old ($5.1 Billion, Xu Chuanhua, Transfar Group – a manufacturer of chemical products)
The Youngest Age: 36 Years Old ($20.7 Billion, Yang Huiyan, Country Garden Holdings – one of the largest property developer in China)
2017 China Top 50 Richest:
| | | | | | |
| --- | --- | --- | --- | --- | --- |
| Rank | Name | Net worth (USD) | Age | Source | Company |
| 1 | Hui Ka Yan | $42.5 B | 59 | real estate | Evergrande Group |
| 2 | Ma Huateng | $39 B | 46 | internet media | Tencent |
| 3 | Jack Ma | $38.6 B | 53 | e-commerce | Alibaba Group |
| 4 | Wang Jianlin | $25.2 B | 63 | real estate | Dalian Wanda Group |
| 5 | Wang Wei | $22.3 B | 48 | package delivery | SF Express |
| 6 | Yang Huiyan | $20.7 B | 36 | real estate | Country Garden Holdings |
| 7 | He Xiangjian | $18.7 B | 75 | home appliances | Midea |
| 8 | Robin Li | $17.1 B | 49 | internet search | Baidu |
| 9 | William Ding | $16.9 B | 46 | online games | NetEase |
| 10 | Li Shufu | $16.5 B | 55 | automobiles | Zhejiang Geely Holding Group Co. |
| 11 | Wang Wenyin | $13.5 B | 50 | mining, copper products | Amer International Group |
| 12 | Zhang Zhidong | $13.4 B | 46 | internet media | Tencent |
| 13 | Zhou Qunfei | $10.6 B | 48 | smartphone screens | Lens Technology |
| 14 | Sun Hongbin | $10.4 B | 55 | real estate | Sunac |
| 15 | Gong Hongjia | $10.3 B | 53 | investments | Hangzhou Hikvision Digital Technologies |
| 16 | Guo Guangchang | $10 B | 51 | conglomerate | Fosun International Limited |
| 17 | Xu Shihui | $9.5 B | 60 | snacks, beverages | Dali Foods Group |
| 18 | Liu Qiangdong | $9.4 B | 43 | e-commerce | Jingdon Mall |
| 19 | Pan Zhengmin | $9.3 B | 48 | electronics | AAC Technologies |
| 20 | Zong Qinghou | $9.1 B | 72 | beverages | Hangzhou Wahaha Group |
| 21 | Yao Zhenhua | $8.2 B | 48 | conglomerate | Baoneng Group |
| 22 | Hui Wing Mau | $7.2 B | 67 | real estate | Shimao Property |
| 23 | Sun Piaoyang | $7.1 B | 59 | pharmaceuticals | Jiangsu Hengrui Medicine |
| 24 | Wu Yajun | $6.9 B | 54 | real estate | Longfor Properties |
| 25 | Lei Jun | $6.8 B | 48 | smartphones | Xiaomi Inc. |
| 26 | Yan Zhi | $6.7 B | 45 | real estate | Zall Group |
| 27 | Zhang Jinmei | $6.5 B | – | conglomerate | Wanxiang Group |
| 28 | Liu Yongxing | $6.4 B | 70 | agribusiness | East Hope Group |
| 29 | Wang Wenxue | $6.35 B | 51 | real estate | China Fortune Land Development |
| 30 | Wei Jianjun | $6.2 B | 54 | automobiles | Great Wall Motors |
| 31 | Pang Kang | $6 B | 62 | soy sauce maker | Foshan Haitian Flavoring & Food Co. |
| 32 | Lin Xiucheng | $5.74 B | 62 | electronics | Sanan Optoelectronics |
| 33 | Yu Huijiao | $5.72 B | 52 | package delivery | YTO Express |
| 34 | Jason Jiang | $5.7 B | 45 | advertising | Focus Media Holding |
| 35 | Ma Jianrong | $5.7 B | 54 | textiles, apparel | Shenzhou International Group Holdings Limited |
| 36 | Chan Laiwa | $5.65 B | 77 | real estate | Fuwah International Group |
| 37 | Nie Tengyun | $5.65 B | 42 | logistics | Yunda Holding |
| 38 | Zhang Jindong | $5.65 B | 55 | appliance retailer | Suning.com |
| 39 | Wang Chuanfu | $5.6 B | 52 | batteries, automobiles | BYD Company |
| 40 | Yu Yong | $5.4 B | 57 | mining | Cathay Fortune Corp. |
| 41 | Lu Zhiqiang | $5.2 B | 65 | real estate | Oceanwide Holdings |
| 42 | Yao Liangsong | $5.2 B | 53 | furniture | Oppein Home Group |
| 43 | Xu Chuanhua | $5.1 B | 83 | chemicals, logistics | Transfar Group |
| 44 | Zhang Bangxin | $5 B | 38 | after-school tutoring | TAL Education |
| 45 | Fu Liquan | $4.9 B | 50 | surveillance equipment | Zhejiang Dahua Technology |
| 46 | Liu Yonghao | $4.85 B | 66 | agribusiness | New Hope |
| 47 | Zhang Shiping | $4.8 B | 71 | aluminum products | China Hongqiao Group |
| 48 | Jiang Bin | $4.7 B | 51 | acoustic components | GoerTek |
| 49 | Chu Mang Yee | $4.45 B | 58 | real estate | Hopson Development |
| 50 | Kei Hoi Pang | $4.4 B | 52 | real estate | Logan Property Holdings |
*Data 15th November 2017
Source: Caproasia Institute, Forbes
2017 Rich List – Southeast Asia
2017 Rich List – North Asia
2017 Rich List – Global
Data Release
Caproasia Platforms:
Caproasia Events & Coverage:
---
Caproasia.com | The leading financial website for financial professionals, professional investors and HNW investors. Covering capital markets, investments and private wealth in Asia. How do you invest $3 million to $300 million? How do you manage $20 million to $3 billion of assets? Quicklinks: Caproasia Access | TFC | Caproasia | Jobs
Join 14,000+ leading financial professionals and professional investors in Asia. Stay ahead of your peers & competition. For press release, email to press@caproasia.com For editorial, media kit, listing on TFC, events, seminars or research & data services, email to mail@caproasia.com
---