Caproasia.com | The leading source of information, data and research for financial professionals and professional investors. Covering capital markets, investments & private wealth in Asia. Who are the next billionaires? When is the next IPO? Which are the fastest growing cities? Which company is going bankrupt? Join 14,000+ leading financial professionals, investment managers, professional investors and CEOs and more daily. Financial Markets, Fund Management, Asset Management, Private Equity, Hedge Funds, Family Office, Private Banking and more

---
2017 Malaysia Top 50 Richest
The top 50 richest people in Malaysia in 2017 have a combined estimated net worth of more than $86.99 Billion, in the Forbes report released in 2018.
Robert Kuok, who owns Kuok Group and Shangri-La Hotels, tops the list with an estimated net-worth of $14.8 Billion. Quek Leng Chan, co-founder of Hong Leong Group, is 2nd on the list with $7.2 Billion. Ananda Krishnan, Chairman & CEO of Usaha Tegas Group (Malaysian investment holding company) is 3rd on the list with $7.1 Billion.
Teh Hong Piow, Public Bank Berhad and Lee Shin Cheng, IOI Corporation Berhad rounded up the top 5 richest people in Malaysia with $6 Billion and $5.6 Billion respectively.
Top 5 Richest in Malaysia:
| | | | | | |
| --- | --- | --- | --- | --- | --- |
| Rank | Name | Net Worth (USD) | Age | Source | Company |
| 1 | Robert Kuok | $14.8 B | 94 | palm oil, shipping, property | Kuok Group |
| 2 | Quek Leng Chan | $7.2 B | 76 | banking, property | Hong Leong Group Malaysia |
| 3 | Ananda Krishnan | $7.1 B | 80 | telecoms, media, oil-services | Maxis, Astro Malaysia Holdings |
| 4 | Teh Hong Piow | $6 B | 88 | banking | Public Bank Berhad |
| 5 | Lee Shin Cheng | $5.6 B | 79 | palm oil, property | IOI Group |
Malaysia's Richest Fast Facts: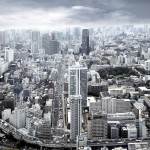 The Richest: Robert Kuok with $14.8 Billion (Kuok Group and Shangri-La Hotels)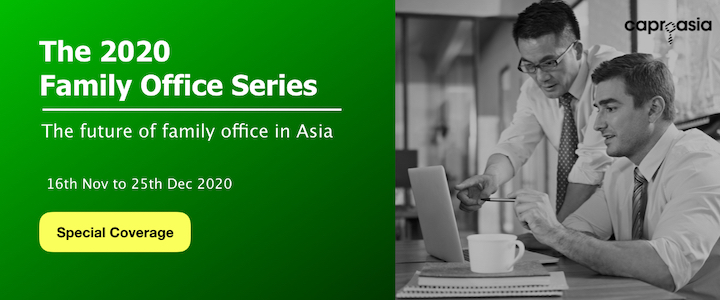 Top 50 Total Net Worth: $86.99 Billion (2016: $62.6 Billion)
The Average Age: 66.5 Years Old (2016: 67 Years Old)
The Oldest Age: 94 Years Old ($14.8 Billion, Robert Kuok, Shangri-La Hotels)
The Youngest Age: 36 Years Old ($300 Million, Anthony Tan, Grab Taxi Holdings – Singapore-based technology company)
2017 Malaysia Top 50 Richest:
| | | | | | |
| --- | --- | --- | --- | --- | --- |
| Rank | Name | Net worth (USD) | Age | Source | Company |
| 1 | Robert Kuok | $14.8 B | 94 | palm oil, shipping, property | Kuok Group |
| 2 | Quek Leng Chan | $7.2 B | 76 | banking, property | Hong Leong Group Malaysia |
| 3 | Ananda Krishnan | $7.1 B | 80 | telecoms, media, oil-services | Maxis, Astro Malaysia Holdings, Bumi Armada |
| 4 | Teh Hong Piow | $6 B | 88 | banking | Public Bank Berhad |
| 5 | Lee Shin Cheng | $5.6 B | 79 | palm oil, property | IOI Group |
| 6 | Lim Kok Thay | $4.7 B | 66 | casinos | Genting Group |
| 7 | Chen Lip Keong | $3.3 B | 70 | casinos, property, energy | NagaWorld |
| 8 | Koon Poh Keong & Poh Ming | $3 B | – | aluminum | Press Metal |
| 9 | Lau Cho Kun | $2.6 B | 82 | palm oil, property | Hap Seng Consolidate |
| 10 | Kuan Kam Hon | $2.5 B | 70 | synthetic gloves | Hartalega Holdings |
| 11 | Francis Yeoh & siblings | $2.4 B | 63 | construction, power, real estate | YTL Corp. |
| 12 | Syed Mokhtar AlBukhary | $1.9 B | 66 | engineering, energy, construction | Albukhary Foundation |
| 13 | Jeffrey Cheah | $1.3 B | 73 | property | Sunway Group |
| 14 | Lim Wee Chai | $1.2 B | 60 | rubber gloves | Top Glove Group |
| 15 | Lim Peng Cheong & Lim Peng Jin | $1.19 B | – | Manufacturing | Scientex |
| 16 | Tiong Hiew King | $1.1 B | 83 | timber, media | Rimbunan Hijau Group |
| 17 | Lee Oi Hian & Lee Hau Hian | $1.05 B | – | palm oil/chemicals/property | Batu Kawan |
| 18 | Surin Upatkoon | $1 B | 69 | telecom, lotteries, insurance | InTouch, Magnum Corp., MWE, MPHB Capital |
| 19 | Danny Tan Chee Sing | $990 M | 63 | property | Tropicana Corp. |
| 20 | Yaw Teck Seng & Yaw Chee Ming | $980 M | – | forestry, palm oil, property | Samling Strategic Corp. |
| 21 | G. Gnanalingam | $950 M | 73 | ports | Westports Malaysia Sdn Bhd |
| 22 | David Kong | $920 M | 63 | funeral services | Best Western |
| 23 | Desmond Lim Siew Choon | $910 M | 58 | property | Khuan Choo Group |
| 24 | Goh Peng Ooi | $900 M | 63 | software | Silverlake Axis |
| 25 | Vincent Tan | $820 M | 66 | retail, gaming, property | Berjaya Corporation Berhad |
| 26 | Ngau Boon Keat | $810 M | 70 | oil & gas | Dialog Group |
| 27 | Lim Kang Hoo | $800 M | 62 | property | Waterfront Holdings, Ekovest Berhad |
| 28 | Ninian Mogan Lourdenadin | $770 M | 64 | property, retail, financial services | MBf Holdings |
| 29 | Wong Thean Soon | $755 M | 47 | electronic services | My E.G. Services |
| 30 | Tony Fernandes | $745 M | 54 | airlines | Tune Air Sdn. Bhd. |
| 31 | Kamarudin Meranun | $735 M | 57 | airlines | Air Asia, Tune Group |
| 32 | Ibrahim Syed Azman | $700 M | 58 | transport/motor vehicles | West Star Aviation |
| 33 | Ahmayuddin bin Ahmad | $580 M | 61 | ports | Westports Holdings |
| 34 | Azman Hashim | $520 M | 78 | banking | AmBank Group |
| 35 | Kong Chong Soon | $510 M | 77 | property | United Overseas Australia |
| 36 | Leong Kok Wah | $480 M | 64 | real estate | Eco World Development Group |
| 37 | Patrick Grove | $440 M | 43 | e-commerce/media | Iflix, Catcha Group |
| 38 | Cheah Cheng Hye | $435 M | 64 | investments | Value Partners |
| 39 | Yong Pang Chaun | $430 M | 67 | retail | Padini Holdings Bhd. |
| 40 | Teong Teck Lean | $425 M | 57 | delivery services | GD Express |
| 41 | Lim Han Weng | $420 M | 66 | oil & gas | Yinson Holdings |
| 42 | Freddy Lim Nyuk Sang | $380 M | 65 | palm oil | Kretam Holdings |
| 43 | Mokhzani Mahathir | $370 M | 57 | oil & gas | Kencana Petroleum |
| 44 | Ong Leong Huat | $365 M | 74 | property, construction, financial services | OSK Holdings |
| 45 | Tan Chin Nam | $355 M | 92 | property | IGB Corporation Berhad |
| 46 | Wong Teek Son | $320 M | 56 | glove manufacturing | Riverstone Holdings |
| 47 | Leong Hoy Kum | $315 M | 60 | property | Mah Sing Group |
| 48 | Mohd Abdul Karim Abdullah | $310 M | 53 | oil & gas | Serba Dinamik |
| 49 | Norraesah Mohamad | $305 M | 70 | investment | Asia Internet Holding |
| 50 | Anthony Tan | $300 M | 36 | on-demand transportation | Grab |
*Data released 7th March 2018
Source: Caproasia Institute, Forbes
2017 Rich List – Southeast Asia
2017 Rich List – North Asia
2017 Rich List – Global

---
Caproasia.com is the leading financial media platform covering capital markets, investments and private wealth in Asia. Driving $25 trillion of assets in Asia. Join 14,000+ leading financial professionals and professional investors in Asia. Receive exclusive Caproasia newsletter here. Managing $20 million to $300 million? Register here: Financial Professionals
. Stay ahead of your peers & competition. Register:
Professional Investors
|
CEOs & Entrepreneurs
For press release, email to press@caproasia.com For editorial, media kit, listing on TFC, events, seminars or research & data services, email to mail@caproasia.com
---