Caproasia.com | The leading source of information, data and research for financial professionals and professional investors. Covering capital markets, investments & private wealth in Asia. Who are the next billionaires? When is the next IPO? Which are the fastest growing cities? Which company is going bankrupt? Join 14,000+ leading financial professionals, investment managers, professional investors and CEOs and more daily. Financial Markets, Fund Management, Asset Management, Private Equity, Hedge Funds, Family Office, Private Banking and more

---
2017 Thailand Top 50 Richest
The top 50 richest people in Thailand in 2017 have a combined estimated net worth of more than $162.59 billion, in the Forbes report released in 2018.
Brothers Chearavanont, who run Charoen Pokphand Group (Thailand largest private company), top the list with an estimated net worth of $30 billion. Chirathivat family, who controls Central group (Thailand biggest mall developer), are 2nd on the list with $21.2 billion. Chalerm Yoovidhya, who owns the largest stake of Red Bull (energy drink with highest market share in the world), is 3rd on the list with $21 billion.
Charoen Sirivadhanabhakdi, who is the founder of Thai beverage and Chairman of TCC Group and Fraser Neave, and Vichai Srivaddhanaprabha, the Chairman of King Power Duty Free (Thailand's largest duty free chain), rounded up the top 5 richest people in Thailand with $17.4 billion and $5.2 Billion respectively.
Top 5 Richest in Thailand:
| | | | | | |
| --- | --- | --- | --- | --- | --- |
| Rank | Name | Net Worth (USD) | Age | Source | Company |
| 1 | Brothers Chearavanont | $30 B | – | food | Charoen Pokphand Group |
| 2 | Chirathivat family | $21.2 B | – | retail | Central Group |
| 3 | Chalerm Yoovidhya | $21 B | 67 | energy drinks | Red Bull |
| 4 | Charoen Sirivadhanabhakdi | $17.4 B | 74 | drinks, real estate | Thai Beverage, TCC Group, Fraser & Neave |
| 5 | Vichai Srivaddhanaprabha | $5.2 B | 60 | duty-free | King Power |
Thailand's Richest Fast Facts:
The Richest: Brothers Chearavanont with $30 Billion, Charoen Pokphand Group (Thailand largest private company)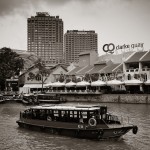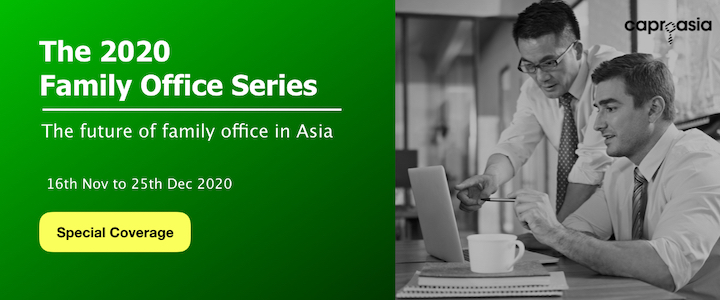 Top 50 Total Net Worth: $162.59 Billion
The Average Age: 65.6 Years Old
The Oldest Age: 98 Years Old ($680 Million, Vichai Maleenont, BEC World – a broadcast and media company)
The Youngest Age: 33 Years Old ($600 Million, Itthipat Peeradechapan , Tao Kae Noi – the largest seaweed manufacturer in Thailand)
2017 Thailand Top 50 Richest:
| | | | | | |
| --- | --- | --- | --- | --- | --- |
| Rank | Name | Net worth (USD) | Age | Source | Company |
| 1 | Brothers Chearavanont | $30 B | – | food | Charoen Pokphand Group |
| 2 | Chirathivat family | $21.2 B | – | retail | Central Group |
| 3 | Chalerm Yoovidhya | $21 B | 67 | energy drinks | Red Bull |
| 4 | Charoen Sirivadhanabhakdi | $17.4 B | 74 | drinks, real estate | Thai Beverage, TCC Group, Fraser & Neave |
| 5 | Vichai Srivaddhanaprabha | $5.2 B | 60 | duty-free | King Power |
| 6 | Krit Ratanarak | $3.7 B | 72 | media, real estate | Bangkok Broadcasting & Television Company |
| 7 | Sarath Ratanavadi | $3.4 B | 52 | energy | Gulf Energy Development |
| 8 | Prasert Prasarttong-Osoth | $3.35 B | 85 | hospitals | Bangkok Dusit Medical Services, Bangkok Airways |
| 9 | Aloke Lohia | $3.3 B | 59 | petrochemicals | Indorama Ventures PCL |
| 10 | Vanich Chaiyawan | $3 B | 86 | insurance, beverages | Thai Life Insurance |
| 11 | Santi Bhirombhakdi | $2.4 B | 71 | beer | Boon Rawd Brewery |
| 12 | Osathanugrah Family | $2.3 B | – | beverages | Osotspa |
| 13 | Rit Thirakomen | $2.2 B | 66 | restaurants | MK Restaurant Group |
| 14 | Prachak Tangkaravakoon | $2.1 B | 74 | paints | TOA Paint |
| 15 | Supaluck Umpujh | $2.05 B | 63 | retail | The Mall Group |
| 16 | Chuchat & Daonapa Petaumpai | $2 B | 65 | motorcycle loans | Mungthai Leasing |
| 17 | William Heinecke | $1.94 B | 69 | hotels | Minor Corporation, Minor International |
| 18 | Somphote Ahunai | $1.93 B | 51 | energy | Energy Absolute |
| 19 | Thaksin Shinawatra | $1.9 B | 68 | investments | SC Asset |
| 20 | Wichai Thongtang | $1.85 B | 71 | investments | Bangkok Dusit |
| 21 | Harald Link | $1.8 B | 63 | diversified | B. Grimm Group |
| 22 | Prayudh Mahagitsiri | $1.7 B | 72 | coffee, shipping | Quality Coffee Products |
| 23 | Keeree Kanjanapas | $1.65 B | 67 | transportation | BTS Group Holdings |
| 24 | Thongma Vijitpongpun | $1.55 B | 60 | real estate | Pruksa Holding |
| 25 | Isara Vongkusolkit | $1.5 B | 70 | sugar | Mitl Phol Sugar |
| 26 | Chatri Sophonpanich | $1.47 B | 84 | banking | Bangkok Bank |
| 27 | Anant Asavabhokhin | $1.45 B | 67 | real estate | Land And Houses |
| 28 | Somporn Juangroongruangkit | $1.3 B | 67 | auto parts | Thai Summit Group |
| 29 | Banthoon Lamsam | $1.2 B | 65 | banking | Kasikorn Bank (Kbank) |
| 30 | Phornthep Phornprapha | $1.15 B | 69 | auto | Siam Motors Group |
| 31 | Chatchai Kaewbootta | $1.1 B | 66 | auto loans | Srisawad |
| 32 | Nishita Shah Federbush | $1.06 B | 38 | shipping, pharmaceuticals | GP Group, Precious Shipping, Mega Lifesciences |
| 33 | Pete Bodharamik | $935 M | 45 | telecom | Jasmine International |
| 34 | Surang Prempree | $920 M | 75 | media | Bangkok Broadcasting & TV |
| 35 | Sathien Setthasit | $915 M | 64 | energy drinks | Carabao Group |
| 36 | Witoon Suriyawanakul | $910 M | 60 | retail | Siam Global House |
| 37 | Jareeporn Jarukornsakul | $820 M | 50 | logistics | WHA |
| 38 | Boonchai Bencharongkul | $800 M | 64 | telecom, tech | Total Access Communications (DTAC) |
| 39 | Chalerm Harnphanich | $730 M | 65 | hospitals | Bangkok Chain Hospital |
| 40 | Suwin & Tanyapon Kraibhubes | $715 M | – | cosmetics | Beauty Community |
| 41 | Viriyahbhun family | $710 M | – | insurance | Viriyah Insurance |
| 42 | Kraisorn Chansiri | $700 M | 83 | frozen food | Thai Union Group |
| 43 | Worawit Weeraborwornpong | $695 M | 73 | gas | Siamgas & Petrochemicals |
| 44 | Vichai Maleenont | $680 M | 98 | media | BEC World |
| 45 | Sarawut Pornpatanaruk | $675 M | 41 | cosmetics | Do Day Dream |
| 46 | Praneetsilpa Vacharaphol | $670 M | 86 | media | Thai Rath |
| 47 | Winai Teawsomboonkij | $665 M | 55 | food | Thaifoods Group |
| 48 | Parphan Siriviriyakul | $660 M | 65 | sugar | Kaset Thai International Sugar |
| 49 | Nutchamai Thanombooncharoen | $640 M | 56 | energy drinks | Carabao Group |
| 50 | Itthipat Peeradechapan | $600 M | 33 | snacks | Tao Kae Noi |
*Data 2nd May 2018
Source: Caproasia Institute, Forbes
2017 Rich List – Southeast Asia
2017 Rich List – North Asia
2017 Rich List – Global

---
Caproasia.com is the leading financial media platform covering capital markets, investments and private wealth in Asia. Driving $25 trillion of assets in Asia. Join 14,000+ leading financial professionals and professional investors in Asia. Receive exclusive Caproasia newsletter here. Managing $20 million to $300 million? Register here: Financial Professionals
. Stay ahead of your peers & competition. Register:
Professional Investors
|
CEOs & Entrepreneurs
For press release, email to press@caproasia.com For editorial, media kit, listing on TFC, events, seminars or research & data services, email to mail@caproasia.com
---