Caproasia.com is the leading financial media platform in Asia. Covering capital markets, investments and private wealth in Asia. Driving $25 trillion of assets in Asia. Our users are rainmakers, dealmakers, risk takers and game-changers. Each manage, advise and invest $20 million to $3 billion of assets in Asia. Join 10,000 + elite users driving $25 trillion assets in Asia. Sign up for newsletter here. Registration - CEOs, Entrepreneurs
,
Professional Investors
,
Financial Professionals
---
2017 Japan Top 50 Richest
The top 50 richest people in Japan in 2017 have a combined estimated net worth of more than $186.12 billion, in the Forbes report released in 2018.
Masayoshi Son, who is the founder and Chief Executive Officer of SoftBank ( Japanese conglomerate), top the list with an estimated net worth of $21.9 billion. Tadashi Yanai is 2nd on the list with $19.3 billion, with key holdings in Fast Retailing (Uniqlo). Nobutada Saji, Chief Executive of Suntory (Japan's fourth-largest brewer and food manufacturer), is 3rd on the list with $18 billion.
Takemitsu Takizaki, Keyence (manufacturer of automation sensors, vision systems) and Akira Mori, Mori Trust (real estate developer), rounded up the top 5 richest people in Japan with $17.6 billion and $6.6 billion respectively.
Top 5 Richest in Japan:
| | | | | | |
| --- | --- | --- | --- | --- | --- |
| Rank | Name | Net Worth (USD) | Age | Source | Company |
| 1 | Masayoshi Son | $21.9 B | 60 | internet, telecom | SoftBank |
| 2 | Tadashi Yanai | $19.3 B | 69 | fashion retail | Fast Retailing |
| 3 | Nobutada Saji | $18 B | 72 | beverages | Suntory |
| 4 | Takemitsu Takizaki | $17.6 B | 73 | sensors | Keyence |
| 5 | Akira Mori | $6.6 B | 81 | real estate | Mori Trust |
Japan's Richest Fast Facts:
The Richest: Masayoshi Son with $21.9 Billion, SoftBank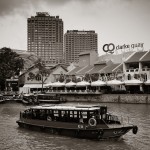 Top 50 Total Net Worth: $186.12 Billion
The Average Age: 69.7 Years Old
The Oldest Age: 94 Years Old ($3.9 Billion, Masatoshi Ito, Seven & i Holdings – Japan's biggest retail group)
The Youngest Age: 41 Years Old ($1.17 Billion, Yoshikazu Tanaka, Gree – Social Networking Service)
2017 Japan Top 50 Richest:
| | | | | | |
| --- | --- | --- | --- | --- | --- |
| Rank | Name | Net worth (USD) | Age | Source | Company |
| 1 | Masayoshi Son | $21.9 B | 60 | internet, telecom | SoftBank |
| 2 | Tadashi Yanai | $19.3 B | 69 | fashion retail | Fast Retailing |
| 3 | Nobutada Saji | $18 B | 72 | beverages | Suntory |
| 4 | Takemitsu Takizaki | $17.6 B | 73 | sensors | Keyence |
| 5 | Akira Mori | $6.6 B | 81 | real estate | Mori Trust |
| 6 | Shigenobu Nagamori | $5.5 B | 73 | motors | Nidec |
| 7 | Hiroshi Mikitani | $5.4 B | 53 | online retail | Rakuten |
| 8 | Keiichiro Takahara | $5.2 B | 87 | diapers | Unicharm |
| 9 | Akio Nitori | $4.8 B | 74 | home furnishings | Nitori Holdings |
| 10 | Hideyuki Busujima | $4.6 B | – | pachinko machines | Sankyo |
| 11 | Yasumitsu Shigeta | $4.3 B | 53 | mobile phone retailer | Hikari Tsushin |
| 12 | Kobayashi Brothers | $4.1 B | – | cosmetics | Kose Corp. |
| 13 | Masahiro Miki | $4 B | 62 | shoes | AMC-Mart |
| 14 | Masatoshi Ito | $3.9 B | 94 | retail | Seven & i Holdings |
| 15 | Minoru and Yuji Otsuka | $3.4 B | – | software | Otsuka Corp. |
| 16 | Kazuo Okada | $3 B | 75 | casinos | Universal Entertainment Corporation |
| 17 | Chang-Woo Han | $2.8 B | 87 | pachinko parlors | Maruhan |
| 18 | Yusaku Maezawa | $2.7 B | 42 | online retail | Start Today |
| 19 | Yoshiko Mori | $2.6 B | 77 | real estate | Mori Building |
| 20 | Kinoshita Family | $2.5 B | – | consumer loans | Acom |
| 21 | Tada Brothers | $2.4 B | – | drugstores | Sundrug |
| 22 | Takao Yasuda | $2.35 B | 69 | retail | Don Quijote |
| 23 | Masateru Uno | $2.2 B | 71 | drugstores | Cosmos Pharmaceutical |
| 24 | Katsumi Tada | $2.15 B | 72 | real estate | Daito Trust Construction |
| 25 | Satoshi Suzuki | $2.1 B | 64 | cosmetics | Pola Orbis Holdings |
| 26 | Masahiro Noda | $1.9 B | 79 | software | Obic |
| 27 | Hiroko Takei | $1.8 B | – | consumer finance | TFK Corp. |
| 28 | Kanazawa Brothers | $1.7 B | – | pachinko machines | Sanyo Bussan |
| 29 | Yasuhiro Fukushima | $1.6 B | 70 | video games | Square Enix Holdings |
| 30 | Chizuko & Michio Matsui | $1.55 B | 65 | online brokerage | Matsui Securities |
| 31 | Kenji Kasahara | $1.5 B | 42 | social network | Mixi |
| 32 | Kentaro Ogawa | $1.45 B | 69 | restaurants | Zensho |
| 33 | Yasuaki Yamanishi | $1.4 B | 71 | shopping centres | Izumi |
| 34 | Nobutoshi Shimamura | $1.37 B | 92 | retail | Shimamura Co. |
| 35 | Kazumi Iida | $1.35 B | 78 | homebuilding | Hajime Construction |
| 36 | Susumu Fujita | $1.33 B | 45 | internet media | CyberAgent |
| 37 | Kagemasa Kozuki | $1.32 B | 77 | video games | Konami |
| 38 | Hiroshi Okura | $1.3 B | 81 | cosmetics | Noevir Holdings Co. |
| 39 | Soichiro Fukutake | $1.28 B | 72 | education | Benesse Holdings |
| 40 | Eiichi Kuriwada | $1.2 B | 71 | package delivery | Sagawa Express |
| 41 | Yoshiyuki Sankai | $1.2 B | 59 | robotics | Cyberdyne Inc. |
| 42 | Yoshikazu Tanaka | $1.17 B | 41 | social network | Gree |
| 43 | Yoshiko Shinohara | $1.15 B | 83 | staffing | Temp Holdings |
| 44 | Shoji Uehara | $1.1 B | 90 | pharmaceuticals | Taisho Pharmaceuticals |
| 45 | Hiroshi Ishibashi | $1.05 B | 71 | tires | Bridgestone |
| 46 | Hajime Satomi | $1.04 B | 76 | video games, pachinko | Sega Sammy Holdings |
| 47 | Masayuki Ishihara | $1.03 B | 69 | pachinko machines | Heiwa |
| 48 | Yoichi & Keiko Erikawa | $1 B | – | video games | Koei Tecmo Games |
| 49 | Masatoshi Kumagai | $970 M | 54 | internet services | GMO Internet |
| 50 | Hirokazu Sugiura | $960 M | 67 | drugstores | Sugi Holdings |
*Data 4th April 2018
Source: Caproasia Institute, Forbes
2017 Rich List – Southeast Asia
2017 Rich List – North Asia
2017 Rich List – Global