Caproasia.com is the leading financial media platform in Asia. Covering capital markets, investments and private wealth in Asia. Driving $25 trillion of assets in Asia. Our users are rainmakers, dealmakers, risk takers and game-changers. Each manage, advise and invest $20 million to $3 billion of assets in Asia. Join 10,000 + elite users driving $25 trillion assets in Asia. Sign up for newsletter here. Registration - CEOs, Entrepreneurs
,
Professional Investors
,
Financial Professionals
---
2017 Hong Kong Top 50 Richest
The top 50 richest people in Hong Kong in 2017 have a combined estimated net worth of more than $307 billion, in the Forbes report released in 2018.
Li Ka-shing (CK Hutchison Holdings) tops the list with an estimated net worth of $36 billion. Lee Shau Kee, (Henderson Land), is 2nd on the list with $32.9 billion. Lui Che Woo (K. Wah Group, Galaxy Entertainment), is 3rd on the list with $19 billion.
Thomas & Raymond Kwok (Sun Hung Kai Properties) and Joseph Lau (Chinese Estate Holdings) rounded up the top 5 richest people in Hong Kong with $17.8 billion and $17 billion respectively.
Top 5 Richest in Hong Kong:
| | | | |
| --- | --- | --- | --- |
| Rank | Name | Net Worth USD | Company |
| 1 | Li Ka-shing | $36 B | CK Hutchison Holdings |
| 2 | Lee Shau Kee | $32.9 B | Henderson Land |
| 3 | Liu Che Woo | $19 B | K. Wah Group, Galaxy Entertainment |
| 4 | Thomas & Raymond Kwok | $17.8 B | Sun Hung Kai Properties |
| 5 | Joseph Lau | $17 B | Chinese Estates |
Hong Kong's Richest Fast Facts: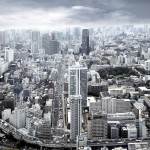 The Richest: Li Ka-shing with $36 billion (CK Hutchison Holdings)
Top 50 Total Net Worth: $307 billion (2016: 242.3 billion)
The Average Age: 70.6 Years Old (2016: 70.73)
The Oldest Age: 95 Years Old ($1.6 Billion, Tang Hsiang-chien)
The Youngest Age: 41 Years Old ($2.65 Billion, Lawrence Ho, Melco International and Melco Crown Entertainment – casino operators)
2017 Hong Kong Top 50 Richest:
| | | | | | |
| --- | --- | --- | --- | --- | --- |
| Rank | Name | Net Worth (USD) | Age | Source | Companies |
| 1 | Li Ka-shing | $36 B | 90 | diversified | CK Hutchison Holdings |
| 2 | Lee Shau Kee | $32.9 B | 90 | real estate | Henderson Land |
| 3 | Lui Che Woo | $19 B | 89 | casinos | Galaxy Entertainment Group |
| 4 | Thomas & Raymond Kwok | $17.8 B | – | real estate | Sun Hung Kai Properties |
| 5 | Joseph Lau | $17 B | 66 | real estate | Chinese Estates |
| 6 | Peter Woo | $13 B | 71 | real estate | Wheelock & Co. |
| 7 | Pollyanna Chu | $12 B | 60 | financial services | Kingston Securities |
| 8 | Yeung Kin-Man & Lam Wai Ying | $11.1 B | – | manufacturing | Biel Crystal Manufactory |
| 9 | Joseph Tsai | $10.4 B | 54 | e-commerce | Alibaba Group |
| 10 | Walter Kwok | $8.7 B | 67 | real estate | Empire Group Holdings |
| 11 | Lee Man Tat | $8.5 B | 88 | food | LKK Group, Lee Kum Kee |
| 12 | Michael Kadoorie | $7.6 B | 76 | hotels, energy | CLP Holdings |
| 13 | Francis Choi | $6.5 B | 70 | real estate | Early Light International |
| 14 | Pan Sutong | $5.7 B | 55 | real estate, finance | Goldin Financial Holdings |
| 15 | Pansy Ho | $5.5 B | 55 | casinos |  MGM China, Shun Tak Holdings |
| 16 | Patrick Lee | $5.2 B | 76 | paper | Lee & Man Paper |
| 17 | Tung Chee Hwa & Chee Chen | $5.1 B | – | shipping | Orient Overseas |
| 18 | Law Kar Po | $5 B | 70 | real estate | Park Hotel Group |
| 19 | Richard Li | $4.4 B | 51 | telecom | Pacific Century Group |
| 20 | Robert Miller | $4.3 B | 85 | retail | Future Electronics |
| 21 | Samuel Tak Lee | $4 B | 79 | real estate | Prudential Enterprise |
| 22 | Angela Leong | $3.7 B | 57 | casinos | SJM Holdings |
| 23 | Edwin Leong | $3.5 B | 66 | real estate | Tai Hung Fai Enterprise |
| 24 | Li Sze Lim | $3.45 B | 61 | real estate | Guangzhou R&F Properties |
| 25 | Rita Tong Liu | $3.4 B | 69 | real estate | Gale Well Group |
| 26 | Ronald McAulay | $3.35 B | 82 | energy | CLP Holdings |
| 27 | Victor & William Fung | $3.3 B | – | sourcing | Li & Fung Group |
| 28 | Horst Julius Pudwill | $2.8 B | 73 | manufacturing | Techtronic Industries |
| 29 | Lawrence Ho | $2.65 B | 41 | casinos | Melco International |
| 30 | Fong Yun Wah | $2.6 B | 93 | real estate | Hip Shing Hong Group |
| 31 | Or Wai Sheun | $2.5 B | 67 | real estate | Kowloon Development |
| 32 | Wong Man Li | $2.45 B | 53 | furniture | Man Wah Holdings |
| 33 | Martin Lau | $2.4 B | 45 | e-commerce | Tencent |
| 34 | Vincent Lo | $2.37 B | 69 | real estate | Shui On Land |
| 35 | Chan Tan Ching-fen | $2.36 B | – | real estate | Cole Enterprises Holdings |
| 36 | Vivien Chen | $2.35 B | 59 | real estate | Nan Fung Group |
| 37 | Tang Yiu | $2.3 B | 84 | fashion retail | Belle International |
| 38 | Michael Ying | $2.3 B | 68 | retail | Esprit Holdings |
| 39 | Kenneth Lo | $2.28 B | 79 | textiles | Crystal Group |
| 40 | Tang Shing-bor | $2 B | 84 | real estate | Stan Group |
| 41 | Albert Yeung | $1.7 B | 75 | real estate, retail | Emperor Group |
| 42 | Jean Salata | $1.65 B | 52 | finance | Baring Private Equity Asia |
| 43 | Thomas Lau | $1.61 B | 64 | department stores | Lifestyle China |
| 44 | Tang Hsiang-chien * | $1.6 B | 95 | textiles, electronics | – |
| 45 | Helmut Sohmen | $1.59 B | 78 | shipping | BW Group |
| 46 | Allan Wong | $1.55 B | 68 | electronics | Vtech Holdings |
| 47 | Jim Thompson | $1.5 B | 78 | logistics | Crown Worldwide |
| 48 | Gordon Wu | $1.37 B | 83 | real estate | Hopewell Holdings |
| 49 | Henry Cheng | $1.3 B | 71 | retail, property | New World, Chow Tai Fook |
| 50 | Lo Ka Shui | $1.25 B | 71 | real estate | Great Eagle |
*Deceased March 2018
** Data 17th January 2018
Source: Caproasia Institute, Forbes
2017 Rich List – Southeast Asia
2017 Rich List – North Asia
2017 Rich List – Global