---
List of Wealth Management Publication in Asia
The leading Wealth Management Publication in Asia.
Asian Private Banker
Capgemini – Wealth Management
Caproasia Online
Hubbis
Private Banker International
Wealth Briefing Asia
Wealth Asia Media
Wealth-X
---
No. 1 Asian Private Banker

Key Coverage:
- Article continues below -
Industry News
People Moves
Products
Technology
Opinion
Introduction
Asian Private Banker is the authoritative voice at the heart of Asia's US$1.5 trillion private banking industry.  Based exclusively in Asia, Asian Private Banker have the region's largest and best connected bureau of journalists and researchers delivering independent, authoritative and indispensable commentary solely focused upon Asia's unique private banking industry.
Origin: Hong Kong, Asia
Website: www.asianprivatebanker.com
No. 2 Capgemini – Wealth Management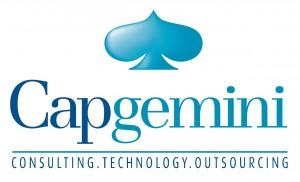 Key Coverage:
High Net Worth Market Insights
Wealth Trends
Economics & Market Dynamics
Proprietary market sizing tools
Introduction
As the industry's leading benchmark for tracking high net worth individuals (HNWIs), their wealth, and the global and economic conditions that drive change in the wealth management industry, the World Wealth Report includes insights from the Global HNW Insights Survey capturing feedback from over 5,000 HNWIs. This gives Capgemini a unique perspective to understand customer preferences and the operational models necessary to successfully address the demands of today's HNWIs and the firms that serve them. Our solutions focus on key areas for wealth management firms.
Capgemini is one of the world's foremost providers of consulting, technology, outsourcing services and local professional services.
Origin: France, Europe
Website: www.capgemini.com/wealth
No. 3 Caproasia Online 

Key Coverage:
Career & Learning
Client & Portfolio Management
Sales & Revenue
Lifestyle, Technology & Trends
Introduction
E-Magazine for Wealth Managers, Personal Bankers & Private Bankers & Investment Professionals in Asia.  Every Saturday 3pm, a digital E-newsletter is sent to leading wealth & investment professionals.
Origin: Asia
Website: www.caproasia.com
No. 4 Hubbis

Key Coverage:
Regulation & Compliance
Investments
Family Wealth
Skills
Strategy & Business
Technology
Introduction
Hubbis focus on the Asian wealth management industry and produce high-quality, localised content that is practical and independent. This includes news, articles, research, reports and conference-related content, and is available in multiple formats including video, web and print. The Hubbis e-learning platform consolidates this wealth of knowledge into an indispensable training and development resource for all professionals.
Origin: Asia
Website: www.hubbis.com
No. 5 Private Banker International

Key Coverage:
Research & Commentary
Breaking News & Daily Updates
Wealth Intelligence Center
Innovative Data Visualization
Introduction
Private Banker International is the premier briefing service for wealth professionals.
For more than 20 years, Private Banker International has been the premier source of news and analysis for the global wealth management community. Private Banker International provide the most comprehensive, timely and relevant news, analysis and data to inform your strategic decisions.
Origin: London, Europe
Website: www.privatebankerinternational.com
No. 6 Wealth Briefing Asia

Key Coverage:
Latest Development
News, Features & Industry
Career Movements
Introduction
WealthBriefingAsia is the only wealth management news site focusing solely on this region. Included in the daily reporting is the latest developments in the industry as well as updates of career movements. This enables wealth management professionals to keep on top of all the latest news as it happens in a consolidated format. We understand that time is precious and an increasingly valuable commodity, so WealthBriefingAsia only covers the news, features and industry views that are important to you.
Origin: London, Europe
Website: www.wealthbriefingasia.com
Events: Wealth Briefing Asia Awards
No. 7 Wealth Asia Media

Key Coverage:
Personal Finance & Investing
Fund, Wealth Management, Advisor
Awards
Woman & Family Office Forums
Introduction
WealthAsia Media (WAM) is a profit-for-purpose company that offers interactive experiences across its brands. WAM's portfolio includes a series of best practice awards and forums in the financial services sector, emphasizing social responsibility and advocating for the protection of investors. Our flagship magazine, BENCHMARK, brings the latest personal finance and investing issues to readers across Asia. BENCHMARK's prestigious best practice competitions highlight the best financial services providers in the region. They include the BENCHMARK Fund of the Year Awards, BENCHMARK Wealth Management Awards and BENCHMARK Advisor of the Year Awards.  WAM is also a catalyst for inspiring social change by building conferences that bring together the movers and shakers of cutting edge issues to foster debate and drive transformation. We organize The Women Extraordinaire Forum, a program that aims to empower women in Asia to fully unleash their potential, as well as The Sustainable Family Office Forum.
Origin: Hong Kong, Asia
Website: www.wealthasia.net
No. 8 Wealth-X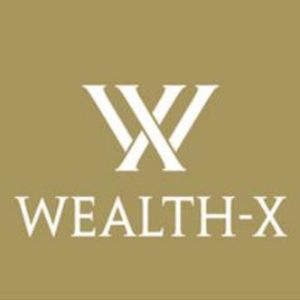 Key Coverage:
Wealth Intelligence
High Net-worth & Ultra High Net-worth
Market, Sales, Clients & Compliance Solutions
Reports, Insights
Introduction
Wealth-X is the global authority on wealth intelligence, providing sales, marketing, strategy and compliance solutions to clients in the financial services, luxury, not-for-profit and education sectors.
Our members identify, develop and enhance relationships with high net worth individuals as a result of working with us.  Our award-winning research and thought leadership are regularly cited by the world's media such as CNBC, Financial Times, Thomson Reuters and BBC.
Origin: Singapore, Asia
Website: www.wealthx.com
Related Articles:
Managing $20 million to $3 billion. Investing $3 million to $300 million.
For Investment Managers, Hedge Funds, Boutique Funds, Private Equity, Venture Capital, Professional Investors, Family Offices, Private Bankers & Advisors, sign up today. Subscribe to Caproasia and receive the latest news, data, insights & reports, events & programs daily at 2 pm.
Join Events & Find Services
Join Investments, Private Wealth, Family Office events in Hong Kong, Singapore, Asia-wide. Find hard-to-find $3 million to $300 million financial & investment services at The Financial Centre | TFC. Find financial, investment, private wealth, family office, real estate, luxury investments, citizenship, law firms & more.  List hard-to-find financial & private wealth services. Have a product launch? Promote a product or service? List your service at The Financial Centre | TFC. Join interviews & editorial and be featured on Caproasia.com or join Investments, Private Wealth, Family Office events. Contact us at
[email protected]
or
[email protected]
Caproasia.com
| The leading source of data, research, information & resource for financial professionals, investment managers, professional investors, family offices & advisors to institutions, billionaires, UHNWs & HNWs. Covering capital markets, investments and private wealth in Asia. How do you invest $3 million to $300 million? How do you manage $20 million to $3 billion of assets?
Quick Links
2021 Data Release
2020 List of Private Banks in Hong Kong
2020 List of Private Banks in Singapore
2020 Top 10 Largest Family Office
2020 Top 10 Largest Multi-Family Offices
2020 Report: Hong Kong Private Banks & Asset Mgmt - $4.49 Trillion
2020 Report: Singapore Asset Mgmt - $3.48 Trillion AUM
For Investors | Professionals | Executives
Latest data, reports, insights, news, events & programs Everyday at 2 pm Direct to your inbox Save 2 to 8 hours per week. Organised for success
Register Below
For CEOs, Heads, Senior Management, Market Heads, Desk Heads, Financial Professionals, Investment Managers, Asset Managers, Fund Managers, Hedge Funds, Boutique Funds, Analysts, Advisors, Wealth Managers, Private Bankers, Family Offices, Investment Bankers, Private Equity, Institutional Investors, Professional Investors
Get Ahead in 60 Seconds. Join 10,000 +
Save 2 to 8 hours weekly. Organised for Success.
Sign Up / Register
Web links may be disabled on mobile for security. Please click on desktop.



---
Caproasia Users
Manage $20 million to $3 billion of assets
Invest $3 million to $300 million
Advise institutions, billionaires, UHNWs & HNWs
Caproasia Platforms | 10,000 Investors & Advisors
Monthly Roundtable & Networking
Family Office Programs
The 2023 Investment Day
28th March 2023 - Hong Kong
4th April 2023 - Singapore
April 2023 - Virtual
6th June 2023 - Hong Kong
13th June 2023 - Singapore
Sept 2023 - Hong Kong
Oct 2023 - Singapore
Oct 2023 - Hong Kong
Visit: The Investment Day | Register: Click here
Caproasia Summits
Contact Us
For Enquiries, Membership
[email protected]
,
[email protected]
For Listing, Subscription
[email protected]
,
[email protected]
For Press Release, send to:
[email protected]
For Events & Webinars
[email protected]
For Media Kit, Advertising, Sponsorships, Partnerships
[email protected]
For Research, Data, Surveys, Reports
[email protected]
For General Enquiries
[email protected]
---
Caproasia | Driving the future of Asia a financial information technology co. since 2014
---