Caproasia.com | The leading source of data, research, information & resource for financial professionals, institutional investors, professional investors and private investors (UHNWs, & HNWs). Covering capital markets, investments and private wealth in Asia. How do you invest $3 million to $300 million? How do you manage $20 million to $3 billion of assets? This site is for accredited investors, professional investors, investment managers and financial professionals only. You should have assets around $3 million to $300 million or managing $20 million to $3 billion.
---
2017 Indonesia Top 50 Richest
The top 50 richest people in Indonesia in 2017 have a combined estimated net worth of more than $125.68 billion, in the Forbes report released in 2018.
Budi & Michael Hartono, with major shareholding in Bank Central Asia (Indonesia largest lender by market value and the second largest bank by assets), tops the list with an estimated net worth of $32.3 Billion. Eka Tjipta Widjaja, who is the founder of the Sinar Mas Group (Indonesia conglomerate), is 2nd on the list with $9.1 Billion. Susilo Wonowidjojo, who owns Gudang Garam (2nd largest manufacturer of cigarettes in Indonesia), is 3rd on the list with $8.8 Billion.
Anthoni Salim, Salim Group and Indofood (Indonesia's largest food processing company) and Sri Prakash Lohia, founder and Chairman of Indorama Corporation (one of the largest polyester producers), rounded up the top 5 richest people in Indonesia with $6.9 Billion and $6.4 Billion respectively.
Top 5 Richest in Indonesia:
| | | | | | |
| --- | --- | --- | --- | --- | --- |
| Rank | Name | Net Worth (USD) | Age | Source | Company |
| 1 | R. Budi & Michael Hartono | $32.3 B | 68 | conglomerate | Djarum |
| 2 | Eka Tjipta Widjaja | $9.1 B | 94 | palm oil | Sinar Mas Group |
| 3 | Susilo Wonowidjojo | $8.8 B | 62 | tobacco | Gudang Garam |
| 4 | Anthoni Salim | $6.9 B | 69 | diversified | Indofood |
| 5 | Sri Prakash Lohia | $6.4 B | 65 | polyester | Indorama Corporation |
Indonesia's Richest Fast Facts: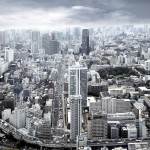 The Richest: R. Budi & Michael Hartono with $32.3 Billion
Top 50 Total Net Worth: $125.68 Billion (2016: 92.04 Billion)
The Average Age: 67.2 Years Old (2016: 68.4)
The Oldest Age: 94 Years Old ($9.1 Billion, Eka Tjipta Widjaja, Sinar Mas Group)
The Youngest Age: 41 Years Old ($1.42 Billion, Ciliandra Fangiono, First Resources – Singapore-based palm oil producer)
2017 Indonesia Top 50 Richest:
| | | | | | |
| --- | --- | --- | --- | --- | --- |
| Rank | Name | Net Worth (USD) | Age | Source | Company |
| 1 | R. Budi & Michael Hartono | $32.3 B | 68 | conglomerate | Djarum |
| 2 | Eka Tjipta Widjaja | $9.1 B | 94 | palm oil | Sinar Mas Group |
| 3 | Susilo Wonowidjojo | $8.8 B | 62 | tobacco | Gudang Garam |
| 4 | Anthoni Salim | $6.9 B | 69 | diversified | Indofood |
| 5 | Sri Prakash Lohia | $6.4 B | 65 | polyester | Indorama Corporation |
| 6 | Boenjamin Setiawan | $3.65 B | 84 | pharma | Kalbe Pharma |
| 7 | Chairul Tanjung | $3.6 B | 55 | diversified | CT Corp. |
| 8 | Tahir | $3.5 B | 66 | diversified | Mayapada Group |
| 9 | Mochtar Riady | $3 B | 89 | diversified | Lippo Group |
| 10 | Jogi Hendra Atmadja | $2.7 B | 71 | consumer goods | Mayora Group |
| 11 | Prajogo Pangestu | $2.6 B | 74 | petrochemicals | PT Barito Pacific Timber |
| 12 | Murdaya Poo | $2.2 B | 77 | diversified | Central Cipta Murdaya Group |
| 13 | Peter Sondakh | $1.9 B | 68 | investments | Rajawali Corpora |
| 14 | Putera Sampoerna | $1.8 B | 70 | investments | Sampoerna Strategic Group |
| 15 | Eddy Katuari | $1.7 B | 67 | consumer goods | Wings |
| 16 | Kuncoro Wibowo | $1.6 B | 62 | retail, tools | PT Ace Hardware Indonesia |
| 17 | Husodo Angkosubroto | $1.55 B | 63 | diversified | Great Giant Pineapple |
| 18 | Low Tuck Kwong | $1.53 B | 70 | coal | Bayan Resources |
| 19 | Theodore Rachmat | $1.5 B | 74 | diversified | Astra International, Adaro Energy |
| 20 | Djoko Susanto | $1.47 B | 68 | supermarkets | Alfa Supermarket |
| 21 | Ciputra | $1.45 B | 86 | real estate | Ciputra Development, Ciputra Group |
| 22 | Ciliandra Fangiono | $1.42 B | 41 | palm oil | First Resources Ltd. |
| 23 | Garibaldi Thohir | $1.41 B | 53 | coal | Adaro Energy |
| 24 | Martua Sitorus | $1.4 B | 58 | palm oil | Wilmar International |
| 25 | Soegiarto Adikoesoemo | $1.35 B | 80 | chemicals | AKR Corporindo |
| 26 | Eddy Kusnadi Sariaatmadja | $1.3 B | 64 | media, tech | Emtek |
| 27 | Alexander Tedja | $1.25 B | 72 | real estate | Pakuwon Tedja |
| 28 | Husain Djojonegoro | $1.2 B | 68 | consumer goods | Orang Tua Group |
| 29 | Harjo Sutanto | $1.18 B | 92 | consumer goods | Wings, Mie Sedaap |
| 30 | Sukanto Tanoto | $1.1 B | 68 | diversified | Royal Golden Eagle, Bracell, Toko Motor |
| 31 | Hary Tanoesoedibjo | $1.05 B | 52 | media | PT MNC Investama Tbk |
| 32 | Aksa Mahmud | $1.04 B | 72 | cement | Bosowo Corporindo |
| 33 | Kusnan & Rusdi Kirana | $970 M | – | airlines | Lion Group |
| 34 | Bachtiar Karim | $900 M | 61 | manufacturing | Musim Mas |
| 35 | Hashim Djojohadikusumo | $850 M | 64 | diversified | Arsari Group |
| 36 | Sjamsul Nursalim | $830 M | 77 | tires, retail | Gajah Tunggal |
| 37 | Arini Subianto | $820 M | 47 | coal, palm oil | Persada Capital Investama |
| 38 | Sudhamek | $810 M | 62 | snacks, beverages | GarudaFood |
| 39 | Achmad Hamami | $800 M | 87 | heavy equipment | Tiara Marga Trakindo Group |
| 40 | Lim Hariyanto Wijaya Sarwono | $790 M | 89 | palm oil | Bumitama Agri |
| 41 | Abdul Rasyid | $780 M | 60 | timber, palm oil | Sawit Sumbermas Sarana |
| 42 | Edwin Soeryadjaya | $720 M | 69 | coal, investments | Saratoga Investama Sedaya |
| 43 | Osbert Lyman | $700 M | 68 | real estate | Lyman Group |
| 44 | Kartini Muljadi | $680 M | 88 | pharmaceuticals | Kartini Muljadi & Rekan (KMR) |
| 45 | Purnomo Prawiro | $640 M | 71 | taxis | Blue Bird |
| 46 | Hartono Kweefanus | $540 M | – | food manufacturing | Monde Nissin |
| 47 | Irwan Hidayat | $500 M | – | herbal medicine | Cido Muncul |
| 48 | Iwan Lukminto | $490 M | 42 | textiles | Sritex Group |
| 49 | Santosa Handojo | $460 M | 54 | poultry, beef processing | Japfa Comfeed |
| 50 | The Ning King | $450 M | 87 | diversified | Argo Manunggal Group |
*Data released 29th November 2017
Source: Caproasia Institute, Forbes
2017 Rich List – Southeast Asia
2017 Rich List – North Asia
2017 Rich List – Global
Data Release
Caproasia Platforms:
Caproasia Events & Coverage:
---
Caproasia.com | The leading financial website for financial professionals, professional investors and HNW investors. Covering capital markets, investments and private wealth in Asia. How do you invest $3 million to $300 million? How do you manage $20 million to $3 billion of assets? Quicklinks: Caproasia Access | TFC | Caproasia | Jobs
Join 14,000+ leading financial professionals and professional investors in Asia. Stay ahead of your peers & competition. For press release, email to press@caproasia.com For editorial, media kit, listing on TFC, events, seminars or research & data services, email to mail@caproasia.com
---