Caproasia.com | The leading source of data, research, information & resource for financial professionals, institutional investors, professional investors and private investors (UHNWs, & HNWs). Covering capital markets, investments and private wealth in Asia. How do you invest $3 million to $300 million? How do you manage $20 million to $3 billion of assets? This site is for accredited investors, professional investors, investment managers and financial professionals only. You should have assets around $3 million to $300 million or managing $20 million to $3 billion.
---
2017 Korea Top 50 Richest
The top 50 richest people in Korea in 2017 have a combined estimated net worth of more than $132.45 billion, in the Forbes report released in 2018.
Lee Kun-Hee, who is the Chairman of Samsung, top the list with an estimated net worth of $20.6 billion. Seo Jung-Jin, who is CEO of Celltrion (Korea's largest biotech company), is 2nd on the list with $11 billion. Jae Y. Lee, Vice Chairman of Samsung, is 3rd on the list with $7.9 billion.
Suh Kyung-Bae, the Chairman of AmorePacific Corporation (Korea's largest beauty & health company) and Kim Jung-Ju, the co-founder of Nexon (global video game company), rounded up the top 5 richest people in Korea with $7.6 billion and $7.1 billion respectively.
Top 5 Richest in Korea:
| | | | | | |
| --- | --- | --- | --- | --- | --- |
| Rank | Name | Net Worth (USD) | Age | Source | Company |
| 1 | Lee Kun-Hee | $20.6 B | 76 | electronics | Samsung |
| 2 | Seo Jung-Jin | $11 B | 60 | biotech | Celltrion |
| 3 | Jae Y. Lee | $7.9 B | 49 | electronics | Samsung |
| 4 | Suh Kyung-Bae | $7.6 B | 55 | cosmetics | Amorepacific |
| 5 | Kim Jung-Ju | $7.1 B | 50 | online games | NEXON |
Korea's Richest Fast Facts:
The Richest: Lee Kun-Hee with $20.6 Billion, Samsung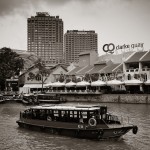 Top 50 Total Net Worth: $132.45 Billion
The Average Age: 58.9 Years Old
The Oldest Age: 80 Years Old ($4.9 Billion, Chung Mong-Koo, Hyundai Motor Group – Korea's second-biggest family-owned conglomerate | $960 Million Co Yang-Rai, Hankook Tire Co. – Korea's largest tire manufacturer | $880 Million, Lee Sang-Il – Iljin Global – manufacturer of motor vehicle parts)
The Youngest Age: 38 Years Old ($1.05 Billion, Kim Dae-Il, Pearl Abyss – a game developer based in Korea)
2017 Korea Top 50 Richest:
| | | | | | |
| --- | --- | --- | --- | --- | --- |
| Rank | Name | Net worth (USD) | Age | Source | Company |
| 1 | Lee Kun-Hee | $20.6 B | 76 | electronics | Samsung C&T |
| 2 | Seo Jung-Jin | $11 B | 60 | biotech | Celltrion |
| 3 | Jae Y. Lee | $7.9 B | 49 | electronics | Samsung Electronics |
| 4 | Suh Kyung-Bae | $7.6 B | 55 | cosmetics | Amorepacific |
| 5 | Kim Jung-Ju | $7.1 B | 50 | online games | NEXON |
| 6 | Chung Mong-Koo | $4.9 B | 80 | motor vehicles | Hyundai Motor |
| 7 | Chey Tae-Won | $4.7 B | 57 | IT, telecom | SK Holdings |
| 8 | Kwon Hyuk-Bin | $4.3 B | 44 | online games | Smilegate Holdings |
| 9 | Bang Jun-Hyuk | $2.9 B | 50 | online gaming | Netmarble |
| 10 | Lim Sung-Ki | $2.85 B | 78 | pharmaceuticals | Hanmi Holdings |
| 11 | Park Yeon-Cha | $2.75 B | 72 | sneakers | Taekwang Industrial |
| 12 | Chung Eui-Sun | $2.7 B | 47 | logistics | Hyundai Motor |
| 13 | Kim Beom-Su | $2.6 B | 52 | online services | Kakao |
| 14 | Shin Chang-Jae | $2.3 B | 64 | insurance | Kyobo Life Insurance |
| 15 | Lee Myung-Hee | $2.25 B | 74 | retail | Shinsegae |
| 16 | Lee Boo-Jin | $2.05 B | 47 | computer services, tourism | Samsung C&T |
| 17 | Park Hyeon-Joo | $2 B | 59 | mutual funds | Mirae Asset |
| 18 | Lee Jay-Hyun | $1.95 B | 58 | food products, entertainment | CJ Corporation |
| 19 | Lee Seo-Hyun | $1.9 B | 44 | computer services, tourism | Samsung C&T |
| 20 | Lee Joong-Keun | $1.8 B | 77 | construction, real estate | Booyoung Group |
| 21 | Kim Jun-Ki | $1.65 B | 73 | diversified | Db Insurance |
| 22 | Lee Ho-Jin | $1.55 B | 55 | diversified | Taekwang Industrial |
| 23 | Chang Pyung-Soon | $1.54 B | 67 | educational services | Kyowon Group |
| 24 | Kim Taek-Jin | $1.53 B | 51 | online games | NCSOFT Corporation |
| 25 | Chey Ki-Won | $1.5 B | 53 | computer services, telecom | SK Holdings |
| 26 | Chung Yong-Jin | $1.49 B | 49 | retail | Shinsegae |
| 27 | Hur Young-In | $1.47 B | 69 | bakeries, fast food | Paris-Croissant Food |
| 28 | Cho Jung-Ho | $1.42 B | 59 | finance | Meritz Financial Group |
| 29 | Chung Mong-Joon | $1.4 B | 66 | shipbuilding, industrial machines | Hyundai Heavy Industries |
| 30 | Lee Hwa-Kyung | $1.3 B | 62 | snack foods | Orion Holdings |
| 31 | Kim Nam-Jung | $1.26 B | 45 | food | Dongwon |
| 32 | Shin Dong-Guk | $1.2 B | 68 | Pharmaceuticals | Hanyang Precision |
| 33 | Shin Dong-Bin | $1.19 B | 63 | retail | Lotte Shopping |
| 34 | Koo Bon-Sik | $1.18 B | 59 | electronics/household products | Heesung |
| 35 | Lee Joon-Ho | $1.17 B | 53 | online games | NHN Entertainment |
| 36 | Kenny Park | $1.16 B | 63 | handbag manufacturing | Simone Accessory |
| 37 | Koo Bon-Neung | $1.15 B | 69 | electronics | Heesung Electronics |
| 38 | Shin Dong-Joo | $1.12 B | 64 | retail | Lotte Shopping |
| 39 | Hong Seok-Joh | $1.1 B | 65 | convenience stores | BGF Retail |
| 40 | Lee Sang-Hyuk | $1.08 B | 47 | investments | Yello Mobile |
| 41 | Cho Hyun-Joon | $1.07 B | 50 | diversified | Hyosung |
| 42 | Kim Dae-Il | $1.05 B | 38 | mobile gaming | Pearl Abyss |
| 43 | Michael Kim | $1.04 B | 54 | Investment | MBK Partners |
| 44 | Kim Nam-Goo | $1.02 B | 54 | Investment | Korea Investment Holdings |
| 45 | Koo Bon-Joon | $1 B | 66 | electronics, household products | LG Electronics |
| 46 | Cho Yang-Rai | $960 M | 80 | tire manufacturing | Hankook Tire Co. Ltd. |
| 47 | Bom Kim | $950 M | 39 | online retailing | Coupang |
| 48 | Lee Hae-Jin | $940 M | 50 | Internet | Naver |
| 49 | Sang-Rok Lee | $930 M | 43 | cosmetics | Carver Korea |
| 50 | Lee Sang-Il | $880 M | 80 | car parts | Iljin Global |
*Data 6th June 2018
Source: Caproasia Institute, Forbes
2017 Rich List – Southeast Asia
2017 Rich List – North Asia
2017 Rich List – Global
Data Release
Caproasia Platforms:
Caproasia Events & Coverage:
---
Caproasia.com | The leading financial website for financial professionals, professional investors and HNW investors. Covering capital markets, investments and private wealth in Asia. How do you invest $3 million to $300 million? How do you manage $20 million to $3 billion of assets? Quicklinks: Caproasia Access | TFC | Caproasia | Jobs
Join 14,000+ leading financial professionals and professional investors in Asia. Stay ahead of your peers & competition. For press release, email to press@caproasia.com For editorial, media kit, listing on TFC, events, seminars or research & data services, email to mail@caproasia.com
---