Caproasia.com is the leading financial media platform in Asia. Covering capital markets, investments and private wealth in Asia. Driving $25 trillion of assets in Asia. Our users are rainmakers, dealmakers, risk takers and game-changers. Each manage, advise and invest $20 million to $3 billion of assets in Asia. Join 10,000 + elite users driving $25 trillion assets in Asia. Sign up for newsletter here. Registration - CEOs, Entrepreneurs
,
Professional Investors
,
Financial Professionals
---
2017 India Top 50 Richest
The top 50 richest people in India in 2017 have a combined estimated net worth of more than $374 billion, in the Forbes report released in 2018.
Mukesh Ambani, Chairman of Reliance Industries, top the list with an estimated net worth of $38 billion. Azim Premji, Chairman of Wipro (one of the largest IT company in the world), is 2nd on the list with $19 billion. Hinduja family, who runs Hinduja Group (one of the world's largest manufacturer of buses and trucks), is 3rd on the list with $18.4 billion.
Lakshmi Mittal, Chairman of ArcelorMittal (the world's largest steel producer) and Pallonji Mistry, the Chairman of Shapoorji Pallonji Group (business conglomerate), rounded up the top 5 richest people in India with $16.5 billion and $16 billion respectively.
Top 5 Richest in India:
| | | | | | |
| --- | --- | --- | --- | --- | --- |
| Rank | Name | Net Worth (USD) | Age | Source | Company |
| 1 | Mukesh Ambani | $38 B | 61 | petrochemicals, oil & gas | Reliance Industries |
| 2 | Azim Premji | $19 B | 72 | software services | Wipro Limited |
| 3 | Hinduja family | $18.4 B | – | diversified | Hinduja Group |
| 4 | Lakshmi Mittal | $16.5 B | 67 | steel | ArcelorMittal |
| 5 | Pallonji Mistry | $16 B | 89 | construction | Shapoorji Pallonji Group |
India's Richest Fast Facts:
The Richest: Mukesh Ambani with $38 Billion, Reliance Industries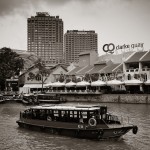 Top 50 Total Net Worth: $374 Billion
The Average Age: 67.2 Years Old
The Oldest Age: 91 Years Old ($3.3 Billion, Samprada Singh, Alkem Laboratories – the 5th pharmaceutical company in India)
The Youngest Age: 44 Years Old ($3.1 Billion, Sameer Gehlaut, Indiabulls Group – the 3rd largest real estate company)
2017 India Top 50 Richest:
| | | | | | |
| --- | --- | --- | --- | --- | --- |
| Rank | Name | Net worth (USD) | Age | Source | Company |
| 1 | Mukesh Ambani | $38 B | 61 | petrochemicals, oil & gas | Reliance Industries |
| 2 | Azim Premji | $19 B | 72 | software services | Wipro Limited |
| 3 | Hinduja family | $18.4 B | – | diversified | Hinduja Group |
| 4 | Lakshmi Mittal | $16.5 B | 67 | steel | ArcelorMittal |
| 5 | Pallonji Mistry | $16 B | 89 | construction | Shapoorji Pallonji Group |
| 6 | Godrej family | $14.2 B | – | Godrej Group | Godrej Group |
| 7 | Shiv Nadar | $13.6 B | 72 | software services | HCL, Shiv Nadar Foundation |
| 8 | Kumar Birla | $12.6 B | 50 | commodities | Aditya Birla Group |
| 9 | Dilip Shanghvi | $12.1 B | 62 | pharmaceuticals | Sun Pharmaceuticals |
| 10 | Gautam Adani | $11 B | 55 | commodities, infrastructure | Adani Group |
| 11 | Uday Kotak | $10.5 B | 59 | banking | Kotak Mahindra Bank |
| 12 | Radhakishan Damani | $9.3 B | 63 | investments, retail | D-Mart |
| 13 | Cyrus Poonawalla | $8.9 B | 77 | vaccines | Poonawalla Group |
| 14 | Sunil Mittal | $8.3 B | 60 | telecom | Bharti Enterprises |
| 15 | Bajaj Family | $8 B | – | Motorcycles | Bajaj Group |
| 16 | Savitri Jindal | $7.5 B | 68 | steel | Jindal Steel & Power Limited |
| 17 | Vikram Lal | $7.2 B | 76 | motorcycles | Eicher Motors |
| 18 | Benu Gopal Bangur | $6.6 B | 87 | cement | Shree Cement |
| 19 | Acharya Balkrishna | $6.55 B | 45 | consumer goods | Patanjali Ayurved |
| 20 | Burman family | $6.5 B | – | consumer goods | Dabur India |
| 21 | Subhash Chandra | $6 B | 67 | media | Essel Group |
| 22 | Pankaj Patel | $5.9 B | 65 | pharmaceuticals | Cadila Healthcare |
| 23 | Vivek Chaand Sehgal | $5.85 B | 61 | auto parts | Samvardhana Motherson Group |
| 24 | Kushal Pal Singh | $5.7 B | 86 | real estate | DLF Limited |
| 25 | Nusli Wadia | $5.6 B | 74 | consumer products | Wadia Group |
| 26 | Ajay Piramal | $5.2 B | 62 | pharmaceuticals | Piramal Group |
| 27 | M.A. Yusuff Ali | $5 B | 62 | retail | LuLu Group |
| 28 | Madhukar Parekh | $4.75 B | 72 | Adhesives | Pidilite Industries |
| 29 | Kalanithi Maran | $4.55 B | 52 | media | Sun Group |
| 30 | Pawan Munjal | $4.5 B | 64 | motorcycles | Hero MotoCorp |
| 31 | Kapil & Rahul Bhatia | $4.4 B | – | airlines | InterGlobe Aviation, IndiGo |
| 32 | Micky Jagtiani | $4.3 B | 66 | retail | Landmark Group |
| 33 | Harsh Mariwala | $4.2 B | 67 | consumer goods | Marico |
| 34 | B.R. Shetty | $3.9 B | 76 | healthcare | NMC Healthcare |
| 35 | Ravi Pillai | $3.8 B | 64 | construction | RP Group |
| 36 | Mangal Prabhat Lodha | $3.75 B | 62 | real estate | Lodha Group |
| 37 | Kuldip Singh & Gurbachan Singh Dhingra | $3.7 B | – | paints | Berger Paints |
| 38 | Karsanbhai Patel | $3.6 B | 74 | consumer goods | Nirma Group |
| 39 | Ashwin Dani | $3.5 B | 75 | paints | Asian Paints Ltd |
| 40 | Gupta family | $3.45 B | – | pharmaceuticals | Lupin |
| 41 | Shashi & Ravi Ruia | $3.4 B | – | diversified | Essar Group |
| 42 | Sudhir & Samir Mehta | $3.35 B | – | diversified | Torrent Pharmaceuticals |
| 43 | Samprada Singh | $3.3 B | 91 | Pharma | Alkem Laboratories |
| 44 | Anil Agarwal | $3.2 B | 64 | mining, metals | Vedanta Resources Plc. |
| 45 | Anil Ambani | $3.15 B | 59 | diversified | Reliance Group |
| 46 | P.V. Ramprasad Reddy | $3.14 B | 60 | pharmaceuticals | Aurobindo Pharma |
| 47 | Baba Kalyani | $3.13 B | 69 | engineering | Bharat Forge |
| 48 | Vinod & Anil Rai Gupta | $3.11 B | 72 | electrical equipment | Havells India |
| 49 | Sameer Gehlaut | $3.1 B | 44 | finance | Indiabulls |
| 50 | Hasmukh Chudgar | $3.05 B | 84 | pharmaceuticals | Intas Pharmaceuticals |
*Data 4th October 2017
Source: Caproasia Institute, Forbes
2017 Rich List – Southeast Asia
2017 Rich List – North Asia
2017 Rich List – Global