---
About Mutual Trust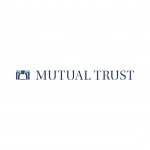 Mutual Trust is an integrated financial services firm for successful individuals, families, businesses and philanthropists. We simplify financial affairs; protecting and growing wealth through personalised service and expert advice. With centres of excellence that draw upon extensive wealth management, taxation, superannuation, accounting, family office, property, business and agricultural expertise, rarely are there challenges that cannot be handled entirely in house.
Origin: Australia
Assets Under Management: $1.5 billion
Official Website: http://www.mutualtrust.com.au
Ads & Announcements
The 2023 Investment Day | HK & SG
-
Visit & Register here
Where do you invest $250k, $1 million, $10 million, $100 million or $1 billion? Can you generate IRR of 10% / 15% / 20% or more? Private Equity, Hedge Funds, Boutique Funds, Private Markets & more. Taking place on 28th March 2023 in Hong Kong, 4th April 2023 in Singapore, and Virtual Investment Day in April 2023.




Updated 8th August 2016
---
---
For CEOs, Heads, Senior Management, Market Heads, Desk Heads, Financial Professionals, Investment Managers, Asset Managers, Fund Managers, Hedge Funds, Boutique Funds, Analysts, Advisors, Wealth Managers, Private Bankers, Family Offices, Investment Bankers, Private Equity, Institutional Investors, Professional Investors
Get Ahead in 60 Seconds. Join 10,000 +
Save 2 to 8 hours weekly. Organised for Success.
Subscribe / Sign Up / Contact Us
Caproasia | Driving the future of Asia a financial information technology co. since 2014
Web links may be disabled on mobile for security. Please click on desktop.




---