Founded
When: Signed 26 June 1945. Enforced 24 October 1945
Headquarter: New York City, United States
Purpose: Promote international co-operation, replacing the ineffective League of Nations, and to prevent another occurrence of World War II.
Members: 193 Members and 2 Observer Members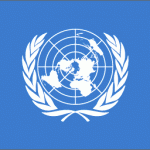 Asian Infrastructure Development Bank (AIIB)
Founded
When: Launched in 2014
Place: China
An international financial institution proposed by the government of China. It's purpose is to provide finance for infrastructure projects in Asia.
Regional:
Austrailia, Azerbaijan, Bangladesh, Brunei, Cambodia, China, Georgia, India, Indonesia, Iran, Israel, Jordan, Kazakhstan, Kuwait, Kyrgyzstan, Laos, Malaysia, Maldives, Mongolia, Myanmar, Nepal, New Zealand, Oman, Pakistan, Philippines, Qatar, South Korea, Russia, Saudi Arabia, Singapore, Sri Lanka, Tajikistan, Thailand, Turkey, United Arab Emirate, Uzbekistan, Vietnam, Hong Kong (status pending)
Outside region:
Austria, Brazil, Denmark, Egypt, Finland, France, Germany, Iceland, Italy, Luxembourg, Malta, Netherlands, Norway, Poland, Portugal, South Africa, Spain, Sweden, Switzerland, United Kingdom.
Founded
Place: Maastricht, Netherlands
When: 1993, Introduction of the Maastricht treaty
Economic and Political union of 28 member states of Europe.
Members: Austria, Belgium, Bulgaria , Croatia, Cyprus, Czech Republic, Denmark, Estonia, Finland, France, Germany, Greece, Hungary, Italy, Ireland, Latvia, Lithuania, Luxembourg, Malta, Netherlands, Poland, Portugal, Romania, Slovakia, Slovenia, Spain, Sweden, United Kingdom.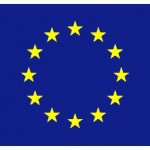 Asian Development Bank (ADB)
Founded
When: 1966
Headquarters : Manila, Philippines
A regional bank originally founded for development of trading between nations of Asia. Does crediting for development projects in Asia.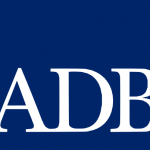 Organisation of Petroleum Exporting Countries (OPEC)
Founded
Place: Baghdad, Iraq
When: 10-14 September 1960
OPEC's mandate is to "coordinate and unify the petroleum policies" of its members and to "ensure the stabilization of oil markets in order to secure an efficient, economic and regular supply of petroleum to consumers, a steady income to producers, and a fair return on capital for those investing in the petroleum industry.
Members:
Algeria, Angola, Ecuador, Iran, Iraq, Kuwait, Libya, Nigeria, Qatar, Saudi Arabia, United Arab Emirates, Venezuela