Bank of Singapore Hires Private Bankers from Credit Suisse 
Bank of Singapore has hired 2 ultra high net worth private bankers for Philippines from Credit Suisse. The bank has hired Arthur Ooi as managing director together with Brandon Ho who is appointed as senior relationship manager and executive director.
Arthur was the team leader at Credit Suisse for Philippines while Brandon was the team leader for emerging Asia investment consulting at Credit Suisse.
News Source: Finews Asia

About Bank of Singapore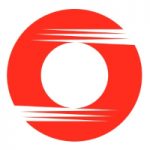 Bank of Singapore is a Singapore-based private banking arm of OCBC Bank. Formerly known as ING Asia Private Bank, it was acquired by OCBC in 2010. The combined private banking businesses of IAPB and OCBC was subsequently named Bank of Singapore. The products and services include those offered by OCBC, such as Consumer Banking, Corporate Banking, Commercial and Real Estate Lending, Treasury Services, Investment Banking, Transaction Banking, and Stock Broking Service.
Origin : Singapore
Assets : SGD 390.1 billion
Revenue : SGD 2.06 billion
Employees : 850
Official Website: www.bankofsingapore.com
News & Media: Press Release
Updated on 8th August 2016