Caproasia.com | The leading source of data, research, information & resource for investment managers, professional investors, UHNW & HNW investors, and advisors to institutions, billionaires, UHNWs & HNWs. Covering capital markets, investments and private wealth in Asia. How do you invest $3 million to $300 million? How do you manage $20 million to $3 billion of assets? Caproasia -
Learn more
This site is for accredited investors, professional investors, investment managers and financial professionals only. You should have assets around $3 million to $300 million or managing $20 million to $3 billion.

---
Singapore Life Launches New Suite of Life Insurance Products
Singapore Life, the first independent insurer in Singapore to be licensed since 1970, has launched a new suite of life insurance products.  The new insurance products are Term Life and Critical Illness plans, vanilla term insurance, a deliberate departure from the many new products in the market compounded with various interesting, but equally complicated features.
" Singapore Life Launches New Suite of Life Insurance Products "
Singapore Life features robust digital robo-underwriting and identity verification capabilities that dynamically expedites the application and approval process.  The purchase journey with Singapore Life is intuitive and secure, can be done without another person's assistance, and is usually free of the hassle of going for a medical test.
Mr Walter de Oude, Chief Executive Officer, Singapore Life:
"People deserve a better solution for their life insurance needs – accessible, un-convoluted and fast. As a preferred Singaporean alternative, Singapore Life simplifies both the product and life insurance process to remove any deterrent for people to get the protection they need. We take the efficiencies from technology to offer better value to the insurance journey – making it more efficient, transparent and flexible to their needs"
Source: Official Press Release
About Singapore Life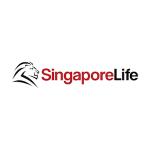 Singapore Life is a life insurance company fully licensed by the Monetary Authority of Singapore – built on the belief that the world needs a better life insurer which uses technology to provide a better insurance experience. Singapore Life currently offers high net worth universal life solutions for those that prefer Singapore and the Singapore regulatory environment as a destination for their wealth and protection needs. The product range will soon expand to include protection solutions made available both digitally and through financial advisers, revolutionising how easy insurance can be. The Company incorporates multiple InsurTech solutions to improve the customer experience. Singapore Life represents the next generation of life insurance where customers are empowered through a simplified insurance purchase process.
Official Website: www.singlife.com
---
---
For CEOs, Heads, Senior Management, Market Heads, Desk Heads, Financial Professionals, Investment Managers, Asset Managers, Fund Managers, Hedge Funds, Boutique Funds, Analysts, Advisors, Wealth Managers, Private Bankers, Family Offices, Investment Bankers, Private Equity, Institutional Investors, Professional Investors
Get Ahead in 60 Seconds. Join 10,000 +
Save 2 to 8 hours weekly. Organised for Success.
Subscribe / Sign Up / Contact Us
Caproasia | Driving the future of Asia a financial information technology co. since 2014
Web links may be disabled on mobile for security. Please click on desktop.





---
Caproasia.com
| The leading financial website for investment managers, professional investors, UHNW & HNW investors and advisors to institutions, billionaires, UHNWs & HNWs.
Covering capital markets, investments and private wealth in Asia. How do you invest $3 million to $300 million? How do you manage $20 million to $3 billion of assets?
Caproasia
is a financial information technology co. founded in 2014. We have 4 businesses in Media, Information, Services and Technology. We created 3 solutions: Membership, Events & Platforms to drive investment decisions in Asia through information, services, technology & people, that impact economies, societies & people. Our Mission: Driving the future of Asia For 2022 Investment Day: mail@caproasia.com For Family Office, Professional Investor, HNW Investor Events: mail@caproasia.com For Membership, Events, Networking, Roundtable, Summits: mail@caproasia.com For Investment Relations Network: mail@caproasia.com For Platforms, Media Kit, Advertising, Campaigns, Partnerships: angel@caproasia.com For press release: press@caproasia.com For all other enquiries: mail@caproasia.com
2022 Upcoming Events
Join Events in Hong Kong & Singapore. Investments, Alternatives, Private MarketsHedge Funds, Private Equity, Private Wealth, Family Office & more. View:
2022 Upcoming Events
| Register
here
Join as Delegate, Speaker, Moderator, Host, Sponsor & Partner Contact: events@caproasia.com or mail@caproasia.com
---
Caproasia Users
Manage $20 million to $3 billion of assets
Invest $3 million to $300 million
Advise institutions, billionaires, UHNWs & HNWs
Learn More | Caproasia Users
Caproasia Platforms | Join 10,000 Investors & Advisors
Monthly Networking & Roundtables:
Membership | Join a Powerful Network:
Family Office Programs:
Caproasia Summits:
Special Coverage