Caproasia.com | The leading source of information, data and research for financial professionals and professional investors. Covering capital markets, investments & private wealth in Asia. Who are the next billionaires? When is the next IPO? Which are the fastest growing cities? Which company is going bankrupt? Join 14,000+ leading financial professionals, investment managers, professional investors and CEOs and more daily. Financial Markets, Fund Management, Asset Management, Private Equity, Hedge Funds, Family Office, Private Banking and more

---
2016 Indonesia Top 50 Richest
The top 50 richest people in Indonesia have a combined estimated net-worth of more than USD 92.04 Billion, in the latest 2016 report by Forbes.
The Hartono family, who owns diversified businesses including Djaruma and Bank Central Asia, tops the list with an estimated net-worth of $15.4 Billion. Susilo Wonowidjojo is 2nd on the list with $5.5 Billion, with key holdings in Gudang Garam.  Anthony Salim, is 3rd on the list with $5.4 Billion.
Eka Tjipta Widjaja, Golden Agri Resources and Chairul Tanjung, Indofood rounded up the top 5 richest people in Indonesia with $5.3 Billion and $4.8 Billion respectively.
Top 5 Richest in Indonesia:
| | | | | |
| --- | --- | --- | --- | --- |
| Name | Net Worth USD | Age | Source of Wealth | Company |
| Hartono family | $15.4 B | 66 | Tobacco | Djarum |
| Susilo Wonowidjojo | $5.5 B | 60 | Tobacco | Gudang Garam |
| Anthoni Salim | $5.4 B | 67 | Diversified | – |
| Eka Tjipta Widjaja | $5.3 B | 92 | Palm Oil | Golden Agri-Resources |
| Chairul Tanjung | $4.8 B | 54 | Diversified | – |
Indonesia's Richest Fast Facts: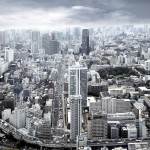 The Richest: Hartono Family with $15.4 Billion, Djarum
Top 50 Total Net Worth: USD 92.04 Billion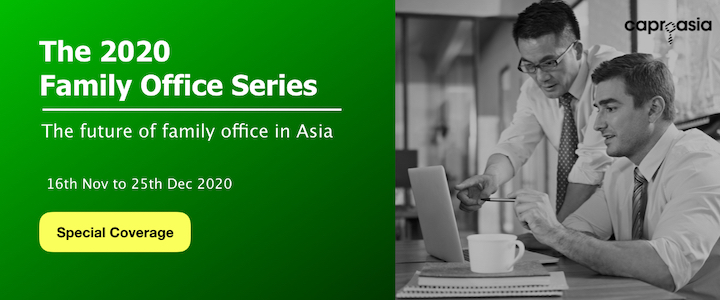 The Average Age: 68.4 Years Old
The Oldest Age: 92 Years Old ($5.4 Billion, Eka Tjipta Widjaja – Golden Agri Resources)
The Youngest Age: 40 Years Old ($1.3 Billion, Ciliandra Fangiono, First Resources)
2016 Indonesia Top 50 Richest:
| | | | | | |
| --- | --- | --- | --- | --- | --- |
| Rank | Name | Net Worth USD | Age | Source of Wealth | Company |
| 1 | Hartono family | $15.4 B | 66 | Tobacco | Djarum |
| 2 | Susilo Wonowidjojo | $5.5 B | 60 | Tobacco | Gudang Garam |
| 3 | Anthoni Salim | $5.4 B | 67 | Diversified | – |
| 4 | Eka Tjipta Widjaja | $5.3 B | 92 | Palm Oil | Golden Agri-Resources |
| 5 | Chairul Tanjung | $4.8 B | 54 | Diversified | – |
| 6 | Sri Prakash Lohia | $4.7 B | 64 | Polyester |  Indorama |
| 7 | Bachtiar Karim | $3.3 B | 59 | Manufacturing | Musim Mas |
| 8 | Boenjamin Setiawan | $3 B | 82 | Pharma | Mitra Keluarga |
| 9 | Mochtar Riady | $2.2 B | 87 | Diversified | – |
| 10 | Tahir | $2 B | 64 | Diversified | – |
| 11 | Peter Sondakh | $1.9 B | 66 | Investments | Rajawali Group |
| 12 | Kusnan & Rusdi Kirana | $1.88 B | – | Airlines | Lion Group |
| 13 | Murdaya Poo | $1.85 B | 75 | Diversified | – |
| 14 | Putera Sampoerna | $1.65 B | 68 | Investments | HM Sampoerna (Previous) |
| 15 | Eddy Kusnadi Sariaatmadja | $1.6 B | 62 | Media, Tech |  Elang Mahkota Teknologi |
| 16 | Ciputra | $1.5 B | 84 | Real Estate |  Runs Ciputra Group |
| 17 | Eddy Katuari | $1.45 B | 65 | Consumer Goods | Wings Group |
| 18 | Eka Tjandranegara | $1.4 B | 70 | Real Estate | Mulia Land |
| 19 | Kuncoro Wibowo | $1.38 B | 60 | Retail, Tools | Kawan Lama |
| 20 | Theodore Rachmat | $1.35 B | 72 | Diversified | – |
| 21 | Ciliandra Fangiono | $1.3 B | 40 | Palm Oil | First Resources |
| 22 | Djoko Susanto | $1.2 B | 66 | Retail | Alfamart |
| 23 | Husodo Angkosubroto | $1.18 B | 61 | Agribusiness, Property, Insurance | Sequis |
| 24 | Achmad Hamami | $1.15 B | 86 | Heavy Equipment | Trakindo Utama |
| 25 | Martua Sitorus | $1.13 B | 56 | Palm Oil | Wilmar International |
| 26 | Soegiarto Adikoesoemo | $1.08 B | 78 | Chemicals | AKR Corporindo |
| 27 | Low Tuck Kwong | $1.05 B | 68 | Coal | Bayan Resources |
| 28 | Hary Tanoesoedibjo | $1 B | 50 | Media | – |
| 29 | Purnomo Prawiro | $990 M | 69 | Taxis | Blue Bird taxi |
| 30 | Abdul Rasyid | $975 M | 58 | Timber | – |
| 31 | Harjo Sutanto | $970 M | 90 | Consumer Goods | Wings Group |
| 32 | Husain Djojonegoro | $950 M | 66 | Consumer Goods | ABC Group |
| 33 | Edwin Soeryadjaya | $930 M | 67 | Coal, Investments | – |
| 34 | Sukanto Tanoto | $880 M | 66 | Diversified | – |
| 35 | Aksa Mahmud | $850 M | 71 | Cement | – |
| 36 | Alexander Tedja | $820 M | 70 | Real Estate | Pakuwon Group |
| 37 | Hashim Djojohadikusumo | $750 M | 62 | Diversified | – |
| 38 | Kartini Muljadi | $715 M | 86 | Pharma | Tempo Scan Pacific |
| 39 | Benny Subianto | $710 M | 74 | Coal, Investments | Adaro Energy |
| 40 | Sudhamek | $665 M | 60 | Consumer Goods | GarudaFood |
| 41 | Lim Hariyanto Wijaya Sarwono | $660 M | 88 | Palm Oil | Harita Group |
| 42 | Garibaldi Thohir | $605 M | 51 | Coal | Adaro Energy |
| 43 | Osbert Lyman | $600 M | – | – | – |
| 44 | Jogi Hendra Atmadja | $590 M | 69 | Consumer Goods | Mayora Group |
| 45 | Iwan Lukminto | $540 M | 41 | Inherited | – |
| 46 | Sjamsul Nursalim | $470 M | 75 | Tires, Retail | Gajah Tunggal |
| 47 | Irwan Hidayat | $460 M | – | Herbal Medicine | Sido Muncul |
| 48 | Arifin Panigoro | $450 M | 71 | Oil | Medco Group |
| 49 | The Ning King | $410 M | 85 | Diversified | – |
| 50 | Soetjipto Nagaria | $400 M | 75 | Real Estate | Summarecon Agung |
Source: Forbes 2016
Related Articles:

---
Caproasia.com is the leading financial media platform covering capital markets, investments and private wealth in Asia. Driving $25 trillion of assets in Asia. Join 14,000+ leading financial professionals and professional investors in Asia. Receive exclusive Caproasia newsletter here. Managing $20 million to $300 million? Register here: Financial Professionals
. Stay ahead of your peers & competition. Register:
Professional Investors
|
CEOs & Entrepreneurs
For press release, email to press@caproasia.com For editorial, media kit, listing on TFC, events, seminars or research & data services, email to mail@caproasia.com
---