Who is the next billionaire? When is the next IPO? Which are the fastest growing cities? Which company is going bankrupt? Driving $25 trillion of assets in Asia - Caproasia.com
---
Bank of China (Hong Kong) Named Strongest Bank in Asia Pacific and Hong Kong by The Asian Banker
Bank of China (Hong Kong) has been named as Strongest Bank in Asia Pacific and Hong Kong by The Asian Banker for three years in a row. This to recognise the bank's excellent financial performance and potential to increase profitability consistently and continuously.
News Source: Bank of China (Hong Kong) Press Release
About Bank of China (Hong Kong)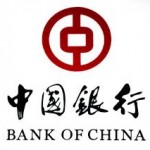 Bank of China (Hong Kong) Limited ("Bank of China (Hong Kong)" or "BOC
HK")  is a locally incorporated licensed bank. BOCHK combined the businesses of 10* of the 12 banks in Hong Kong originally belonged to the Bank of China Group. In addition, it held shares in Nanyang Commercial Bank Limited ("NCB"), Chiyu Banking Corporation Limited, and BOC Credit Card (International) Limited, all of which incorporated in Hong Kong. BOC Hong Kong (Holdings) Limited (the "Company") was incorporated in Hong Kong on 12 September 2001 to hold the entire equity interest in BOCHK, its principal operating subsidiary. After a successful global IPO, the Company began trading on the main board of the Stock Exchange of Hong Kong on 25 July 2002, with stock code "2388", ADR OTC Symbol "BHKLY"
Origin: Hong Kong
Assets: US$213.7 billion
Revenue: US$5.5 billion
Employees 13,900
Official Website: www.bochk.com
News & Media: Press Release
Updated on 8th August 2016
Caproasia.com is the leading financial media platform covering capital markets, investments and private wealth in Asia. Driving $25 trillion of assets in Asia. Join 14,000+ leading financial professionals and professional investors in Asia. Receive exclusive Caproasia newsletter here. Managing $20 million to $300 million? Register here: Financial Professionals
. Stay ahead of your peers & competition. Register:
Professional Investors
|
CEOs & Entrepreneurs
---
---
Caproasia is a financial information technology co.
Get the latest information, products and services.
Register and receive unrivalled information, data & services in Asia
:
CEOs & Entrepreneurs
Professional Investors
Financial Professionals
Sign up for newsletter
here
Caproasia | Driving the future of Asia
---