Caproasia.com | The leading source of information, data and research for financial professionals and professional investors. Covering capital markets, investments & private wealth in Asia. Who are the next billionaires? When is the next IPO? Which are the fastest growing cities? Which company is going bankrupt? Join 14,000+ leading financial professionals, investment managers, professional investors and CEOs and more daily. Financial Markets, Fund Management, Asset Management, Private Equity, Hedge Funds, Family Office, Private Banking and more

---
2016 Australia Top 50 Richest
The top 50 richest people in Australia have a combined estimated net-worth of more than USD 85.3 Billion, in the latest 2016 report by Forbes.
Blair Parry-Okeden, who owns diversified businesses including Cox Enterprises (Communications, Media, Automotive), tops the list with an estimated net-worth of $8.8 Billion. Gina Rinehart is 2nd on the list with $8.5 Billion, with key holdings in Hancock Prospecting.  Harry Triguboff, is 3rd on the list with $6.9 Billion.
Frank Lowy, Westfield Corporation and Anthony Pratt, Visy Industries and Pratt Industries rounded up the top 5 richest people in Australia with $5 Billion and $3.6 Billion respectively.
Top 5 Richest in Australia:
| | | | |
| --- | --- | --- | --- |
| Rank | Name | Net Worth USD | Company |
| 1 | Blair Parry-Okeden | $8.8 B | Cox Enterprises |
| 2 | Gina Rinehart | $8.5 B | Hancock Prospecting |
| 3 | Harry Triguboff | $6.9 B | Meriton |
| 4 | Frank Lowy | $5 B | Westfield Corporation |
| 5 | Anthony Pratt | $3.6 B | Visy Industries and Pratt Industries United States |
Australia's Richest Fast Facts: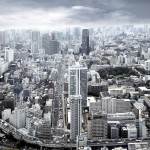 The Richest: Blair Parry-Okeden with $8.8 Billion, Cox Enterprises
Top 50 Total Net Worth: USD 83.3 Billion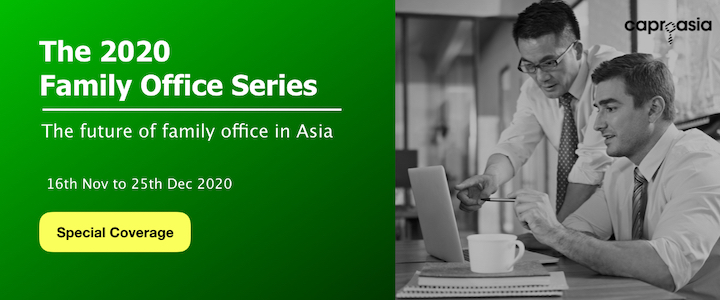 The Average Age: 69.5 Years Old
The Oldest Age: 93 Years Old ($1.54 Billion, Stanley Perron – Perron Group)
The Youngest Age: 36 Years Old ($1.78 Billion, Mike Cannon-Brooks, Atlassian), ($1.75 Billion, Scott Farquhar, Atlassian)
2016 Australia Top 50 Richest:
| | | | | | |
| --- | --- | --- | --- | --- | --- |
| Rank | Name | Net Worth USD | Age | Source | Company |
| 1 | Blair Parry-Okeden | $8.8 B | 66 | Media | Cox Enterprises |
| 2 | Gina Rinehart | $8.5 B | 62 | Mining | Hancock Prospecting |
| 3 | Harry Triguboff | $6.9 B | 83 | Property | Meriton |
| 4 | Frank Lowy | $5 B | 85 | Shopping Malls | Westfield Corporation |
| 5 | Anthony Pratt | $3.6 B | 56 | Manufacturing | Visy Industries and Pratt Industries United States |
| 6 | James Packer | $3.5 B | 48 | Casinos | Consolidated Press Holdings Limited |
| 7 | John Gandel | $3.2 B | 82 | Shopping Malls | Gandel Group |
| 8 | Lindsay Fox | $2.8 B | 79 | Logistics/Real Estate | Linfox |
| 9 | David Teoh | $1.95 B | 60 | Telecommunications | TPG Telecom |
| 10 | David Hains | $1.9 B | 85 | Finance | Portland House Group |
| 11 | Kerr Neilson | $1.85 B | 66 | Investment | Platinum Asset Management |
| 12 | Fiona Geminder | $1.83 B | 51 | Packaging | Pact Group |
| 13 | Michael Hintze | $1.8 B | 63 | Investment | CQS |
| 14 | Mike Cannon-Brookes | $1.78 B | 36 | Business Software | Atlassian |
| 15 | Scott Farquhar | $1.75 B | 36 | Software | Atlassian |
| 16 | John, Leslie Alan & Bruce Wilson | $1.6 B | – | Retailing |  Reece |
| 17 | Stanley Perron | $1.54 B | 93 | Property, Retail | Perron Group |
| 18 | Jack Cowin | $1.5 B | 74 | Fast Food |  Hungry Jack's |
| 19 | Gerry Harvey | $1.35 B | 76 | Retail | Harvey Norman Holdings |
| 20 | Heloise Waislitz | $1.3 B | 53 | Packaging | Thorney Investments |
| 21 | Alan Rydge | $1.27 B | 64 | Entertainment | Amalgamated Holdings |
| 22 | Andrew Forrest | $1.24 B | 54 | Mining |  Fortescue Metals Group |
| 23 | Bob Ell | $1.2 B | 71 | Property | Leda Holdings |
| 24 | Maurice Alter | $1.1 B | 91 | Real Estate | Pacific Shopping Centres |
| 25 | Beverly Barlow & Russ Withers | $1.09 B | – | Retailing |  7-Eleven Australia |
| 26 | Lang Walker | $1.02 B | 71 | Property | Walker Corporation |
| 27 | Kerry Stokes | $1 B | 75 | Media, Mining | Australian Capital Equity |
| 28 | John Van Lieshout | $970 M | 70 | Real Estate | Empire Office Furniture, Super A-Mart, BW Coles, Chevron, Woolstore |
| 29 | Angela Bennett | $930 M | 71 | Mining | Wright Prospecting |
| 30 | Solomon Lew | $920 M | 71 | Retail | Solomon Carpet Store Chains |
| 31 | Paul Little | $830 M | 68 | Logistics, Property | Toll Holdings |
| 32 | Tony & Ron Perich | $770 M | – | Agriculture/Real Estate | Leppington Pastoral, Greenfield Property |
| 33 | Len Ainsworth | $760 M | 93 | Betting Machines | Aristocrat Leisure Limited |
| 34 | Robert Ingham | $745 M | 84 | Agribusiness | Ingham Enterprises Pty Limited (Sold) |
| 35 | John Kahlbetzer | $740 M | 85 | Agribusiness | Twynam Agricultural Group |
| 36 | Sam Tarascio | $735 M | 72 | Real Estate | Salta Properties |
| 37 | Judith Neilson | $720 M | – | Investment | Platinum Asset Management |
| 38 | Con Makris | $700 M | 69 | Real Estate | Makris Group |
| 39 | Reg Rowe | $675 M | 71 | Retailing | Supercheap Auto chain, Excel Development Group |
| 40 | Ralph Sarich | $660 M | 77 | Real Estate | Cape Bouvard Investments Pty Ltd |
| 41 | Maha Sinnathamby | $650 M | 76 | Real Estate | Springfield Land |
| 42 | Brett Blundy | $645 M | 56 | Retailing | BB Retail Capital |
| 43 | Bruce Mathieson | $640 M | 72 | Hotels | ALH Group |
| 44 | Richard Smith | $615 M | 76 | Food Distribution | PFD Food Services |
| 45 | Graham Turner | $575 M | 67 | Travel Industry | Flight Centre Travel Group |
| 46 | Bruce Gordon | $570 M | 87 | Media | WIN Corp |
| 47 | Nigel Austin | $565 M | 45 | Retailing | Cotton On |
| 48 | Chris Morris | $550 M | 68 | Software, Hospitality | Computershare |
| 49 | Gretel Packer | $510 M | 50 | Media | Cotton On |
| 50 | Marcus Blackmore | $500 M | 71 | Retailing | Blackmores |
Source: Forbes 2016
Related Articles:

---
Caproasia.com is the leading financial media platform covering capital markets, investments and private wealth in Asia. Driving $25 trillion of assets in Asia. Join 14,000+ leading financial professionals and professional investors in Asia. Receive exclusive Caproasia newsletter here. Managing $20 million to $300 million? Register here: Financial Professionals
. Stay ahead of your peers & competition. Register:
Professional Investors
|
CEOs & Entrepreneurs
For press release, email to press@caproasia.com For editorial, media kit, listing on TFC, events, seminars or research & data services, email to mail@caproasia.com
---