Caproasia.com is the leading financial media platform in Asia. Covering capital markets, investments and private wealth in Asia. Driving $25 trillion of assets in Asia. Our users are rainmakers, dealmakers, risk takers and game-changers. Each manage, advise and invest $20 million to $3 billion of assets in Asia. Join 10,000 + elite users driving $25 trillion assets in Asia. Sign up for newsletter here. Register as Caproasia User: CEOs & Entrepreneurs
|
Professional Investors
|
Financial Professionals
---
Credit Suisse Hires Veteran UBS Banker
Nicholas Kourteff has been hired by Credit Suisse. He will be the head of product management solutions in Asia. Prior to this, he was from UBS and has spent nine years in UBS.
He has managed financial planning teams in North Asia and brokers supporting wealth planners and client advisors covering South Asia.
News Source: Finews Asia
About Credit Suisse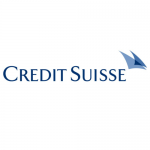 Credit Suisse (NYSE:CS) was founded in 1856 by Alfred Escher, under the name "Schweizerische Kreditanstalt." The original purpose of the new bank known as SKA was to finance the expansion of the railroad network as well as the further industrialization of Switzerland. Fourteen years later, the bank's first foreign representative office opened up in New York. In 1905, the bank's first branch outside Zurich opened in Basel following the acquisition of Oberrheinische Bank. Today, it has a global reach with operations in over 50 countries and 48,200 employees from over 150 different nations. It serves its clients through three regionally focused divisions: Swiss Universal Bank, International Wealth Management and Asia Pacific. These regional businesses are supported by two other divisions specializing in investment banking capabilities: Global Markets and Investment Banking & Capital Markets.
Origin : Zurich, Switzerland
Assets : CHF 820.81 billion
Revenue : CHF 23.38 billion
Employees : 48,200
Official Website: www.credit-suisse.com
News & Media: Press Release
Updated on 8th August 2016