Caproasia.com | The leading source of data, research, information & resource for investment managers, professional investors, UHNW & HNW investors, and advisors to institutions, billionaires, UHNWs & HNWs. Covering capital markets, investments and private wealth in Asia. How do you invest $3 million to $300 million? How do you manage $20 million to $3 billion of assets? Caproasia -
Learn more
Media, Events, Networking, Roundtable, Membership -
Contact Us
This site is for accredited investors, professional investors, investment managers and financial professionals only. You should have assets around $3 million to $300 million or managing $20 million to $3 billion.



---
SFC Fines Value Partners $4 Million
SFC has fined Value Partners Limited and Value Partners Hong Kong Limited $2 million respectively for failures to comply with regulatory requirements in managing two SFC authrozied funds.
The SFC found that the two funds, namely, Value Partners China Greenchip Fund Limited (Greenchip Fund) and Value Partners Greater China High Yield Income Fund (High Yield Fund), had issued shares in excess of their authorized share capital as provided in their Memorandum and Articles of Association.
News Source: SFC Press Release



2021 Data Release
2020 List of Private Banks in Hong Kong
2020 List of Private Banks in Singapore
2020 Top 10 Largest Family Office
2020 Top 10 Largest Multi-Family Offices
2020 Report: Hong Kong Private Banks & Asset Mgmt - $4.49 Trillion
2020 Report: Singapore Asset Mgmt - $3.48 Trillion AUM
Web links may be disabled on mobile for security. Please click on desktop.
About Value Partners Group
At Value Partners, we have been adhering to "value investing principles" since we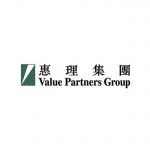 were founded over 20 years ago. While our core businesses are deeply rooted in the Greater China region, we are constantly seeking to extend our presence internationally. In addition to Hong Kong, we also have offices in Shanghai, Beijing, Chengdu, Taiwan, Singapore and London. In November 2007, Value Partners Group Limited (stock code: 806 HK) became the first asset management firm to be listed on the Hong Kong Stock Exchange.We offer a diversified asset management portfolio for both institutional and individual clients in Asia Pacific, Europe and the United States.
Origin: Hong Kong
Assets Under Management: US$13.2 billion
Official Website: https://www.valuepartners-group.com/en
News & Media: Press Release
Updated on 8th August 2016
Caproasia Users
Manage $20 million to $3 billion of assets
Invest $3 million to $300 million
Advise institutions, billionaires, UHNWs & HNWs
Learn More | Caproasia Users
Caproasia Platforms | Join 10,000 Investors & Advisors
Monthly Networking & Roundtables:
Membership | Join a Powerful Network:
Family Office Programs:
Caproasia Summits:
Special Coverage
---
Caproasia.com
| The leading financial website for investment managers, professional investors, UHNW & HNW investors and advisors to institutions, billionaires, UHNWs & HNWs.
Covering capital markets, investments and private wealth in Asia. How do you invest $3 million to $300 million? How do you manage $20 million to $3 billion of assets?
Caproasia
is a financial information technology co. founded in 2014. We have 4 businesses in Media, Information, Services and Technology. We created 3 solutions: Membership, Events & Platforms to drive investment decisions in Asia through information, services, technology & people, that impact economies, societies & people. Our Mission: Driving the future of Asia
Goal 2022
| We have a goal in 2022.  To drive $22 billion of deals & investments. Join us to drive $22 billion of deals & investments in 2022. For 2022 Investment Day: mail@caproasia.com For Family Office, Professional Investor, HNW Investor Events: mail@caproasia.com For Membership, Events, Networking, Roundtable, Summits: mail@caproasia.com For Investment Relations Network: mail@caproasia.com For Platforms, Media Kit, Advertising, Campaigns, Partnerships: angel@caproasia.com For press release: press@caproasia.com For all other enquiries: mail@caproasia.com
---