---
Aviva Investors Appoints Head of Asian Rates and FX
Aviva Investors has appointed Stuart Ritson of Head of Asian rates and FX. Prior to this, Stuart has co managed the Aviva Investors Emerging Markets Local Currency Bond Fund since November 2013. Aviva plans to leverage Stuart's track record in managing emerging market bond portfolios.
Aviva expects the demand for emerging market bond funds to continue growing, due to the economic growth of Asia and further opening of Chinese onshore bond market.
News Source: Fund Selector Asia
About Aviva Investors
Aviva Investors is a global asset manager with expertise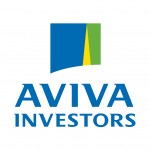 in real estate, fixed income, equity, multi-asset and alternative investments. Our investment intelligence spans major markets, where we currently invest over $422billion on behalf of our customers. This gives us the size and scale to successfully see out opportunities that will deliver specific investor outcomes.
Origin: London, United Kingdom
Assets Under Management: US$422 billion
Employees: 1,300+
Official Website: https://www.avivainvestors.com
News & Media: Press Release
Updated on 8th August 2016



---
For CEOs, Heads, Senior Management, Market Heads, Desk Heads, Financial Professionals, Investment Managers, Asset Managers, Fund Managers, Hedge Funds, Boutique Funds, Analysts, Advisors, Wealth Managers, Private Bankers, Family Offices, Investment Bankers, Private Equity, Institutional Investors, Professional Investors
Get Ahead in 60 Seconds. Join 10,000 +
Sign Up / Contact Us
Caproasia | Driving the future of Asia a financial information technology co. since 2014
Web links may be disabled on mobile for security. Please click on desktop.






---
Caproasia.com
| The leading financial website for investment managers, professional investors, UHNW & HNW investors and advisors to institutions, billionaires, UHNWs & HNWs.
Covering capital markets, investments and private wealth in Asia. How do you invest $3 million to $300 million? How do you manage $20 million to $3 billion of assets?
Caproasia
is a financial information technology co. founded in 2014. We have 4 businesses in Media, Information, Services and Technology. We created 3 solutions: Membership, Events & Platforms to drive investment decisions in Asia through information, services, technology & people, that impact economies, societies & people. Our Mission: Driving the future of Asia For 2022 Investment Day: mail@caproasia.com For Family Office, Professional Investor, HNW Investor Events: mail@caproasia.com For Membership, Events, Networking, Roundtable, Summits: mail@caproasia.com For Investment Relations Network: mail@caproasia.com For Platforms, Media Kit, Advertising, Campaigns, Partnerships: angel@caproasia.com For press release: press@caproasia.com For all other enquiries: mail@caproasia.com
2022 Upcoming Events
Join Events in Hong Kong & Singapore. Investments, Alternatives, Private MarketsHedge Funds, Private Equity, Private Wealth, Family Office & more. View:
2022 Upcoming Events
| Register
here
Join as Delegate, Speaker, Moderator, Host, Sponsor & Partner Contact: events@caproasia.com or mail@caproasia.com
---
Caproasia Users
Manage $20 million to $3 billion of assets
Invest $3 million to $300 million
Advise institutions, billionaires, UHNWs & HNWs
Learn More | Caproasia Users
Caproasia Platforms | Join 10,000 Investors & Advisors
Monthly Networking & Roundtables:
Membership | Join a Powerful Network:
Family Office Programs:
Caproasia Summits:
Special Coverage