Caproasia.com | The leading source of data, research, information & resource for financial professionals, institutional investors, professional investors and private investors (UHNWs, & HNWs). Covering capital markets, investments and private wealth in Asia. How do you invest $3 million to $300 million? How do you manage $20 million to $3 billion of assets? This site is for accredited investors, professional investors and financial professionals only. You should have assets around $3 million to $300 million or managing $20 million to $3 billion.
The ESG & Sustainable Investment Summit in June 2021. Join leading investment managers and experts in ESG and Sustainable Investments. Join as speakers, delegates, sponsors and partners. Contact us at events@caproasia.com |
Caproasia Events

---
BNY Mellon IM News & Views: 

Newton, Insight, Standish, Mellon Capital and Alcentra
BNY Mellon Investment Management (IM) | News & Views
Third annual BNY Mellon Fixed Income Special Report shares views from Newton, Insight, Standish, Mellon Capital and Alcentra.

SYDNEY, 13 March 2017 – Back to the fore for the first time in some years, inflation is the watch word for 2017. BNY Mellon Investment Management's fixed income special report draws on the expertise of fund managers and investment strategists from Newton Investment Management, Insight Investment, Standish Mellon Asset Management, Mellon Capital Management and Alcentra who explore the backdrop for fixed income markets in the opening months of 2017.
While political risk, and consequently volatility, continues to rise and be one of the biggest drivers of fixed income returns this year, it is rising inflation that is causing investors to pause.
Below is a brief take from portfolio managers and specialists across BNY Mellon's investment houses:
Paul Brain, Head of Fixed Income at Newton Investment Management
"Inflationary pressures are on the increase in both the US and major European markets such as Germany, driving upward pressure on bond yields but bringing potential benefits to credit markets. One advantage of inflation is that it reduces the value of a company's underlying debt – potentially reducing the default risk for credit investors."
April LaRusse, Head of Fixed Income Product Management at Insight Investment
"Inflation may be the cause of some fixed income woes in Europe because it could enhance the disparity across European economies. With European Central Bank (ECB) policies expected to remain loose, even as the recent spate of bond purchases is scaled down, many economies – predominantly those in the periphery – are still trying to establish growth. Meanwhile inflation is starting to creep up in core Europe and particularly in Germany. This could create tensions over the ECB's expansionary monetary policy with markets potentially questioning if the current level of interest rates is correct for all of Europe."
LaRusse adds that political uncertainty could continue in 2017, particularly in Europe. "Political events in the UK, US and Europe have introduced risks for financial markets, many of which have been absent since before the financial crisis. This year we will start to know more about the UK's anticipated withdrawal from the European Union as well as the impact of Trump's assumption of power and initial policies; we can already tell that he won't be boring. Elsewhere, there are key elections and political events in Italy, France and Germany to pay attention to."
Paul Hatfield, Chief Investment Officer at Alcentra
For investment opportunities, he anticipates a positive year for the European loans market.
"The prospect of future interest rate hikes augurs well for the European loans market which is still very resilient. Technicals remain strong and importantly, the European market doesn't have some of the volatile sectors common in the US market. While Europe won't benefit directly from any interest rate rises this year we expect the environment will be one of low defaults and we will be fairly defensively positioned all of which means loan prices should hold up fairly well. It looks as though we are in for another year of returns of around 5% in the European loan market."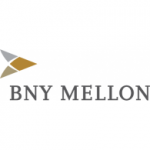 About BNY Mellon Investment Management (IM)
BNY Mellon Investment Management (IM) is the world's largest multi-boutique asset manager, with US$1.6 trillion under management.  We have a breadth of investment experts and spokespeople across every major asset class.
---