Caproasia.com | The leading source of data, research, information & resource for financial professionals, institutional investors, professional investors and private investors (UHNWs, & HNWs). Covering capital markets, investments and private wealth in Asia. How do you invest $3 million to $300 million? How do you manage $20 million to $3 billion of assets? This site is for accredited investors, professional investors and financial professionals only. You should have assets around $3 million to $300 million or managing $20 million to $3 billion.
The ESG & Sustainable Investment Summit in June 2021. Join leading investment managers and experts in ESG and Sustainable Investments. Join as speakers, delegates, sponsors and partners. Contact us at events@caproasia.com |
Caproasia Events

---
BNY Mellon IM News & Views: Comments on UK Calling General Election
BNY Mellon Investment Management (IM) | News & Views
BNY Mellon's investment managers comment on the UK Prime Minister's announcement of a general election to be held on 8 June.

" Never a dull moment in the UK "
Rowena Geraghty, Sovereign Analyst at Standish Mellon Asset Management
"Never a dull moment in the UK, with Theresa May announcing yesterday that she will hold early elections on 8 June. Post Brexit, we had always thought elections were likely to be held earlier than the 2020 date – but I don't think anyone expected them to be quite so early. The UK Prime Minister has justified this saying she is seeking a fresh mandate to pursue this objective.
"Current polls suggest that the Conservatives should increase their majority at these elections, making for a more workable majority than the current 10MPs – taking the polls at face value would suggest a majority of 150MPs. This is mainly due to the demise of Labour as an effective opposition, and would likely see the UK continue to pursue a hard Brexit.
"However I would caution – these polls are more unreliable than usual – given that this won't be a regular election, but focused solely on one topic – should the UK be a member of the EU, and what form could Brexit take. The Liberal Democrats have already come out and said a vote for them is a vote for the UK to remain in the EU – thus could quickly increase their vote share and become kingmaker."
Peter Hensman, Real Return Strategist at Newton Investment Management
"Theresa May has surprised many by calling a snap general election for 8 June. Sterling has reacted positively to the prospect of a strong Conservative majority if the vote falls in line with latest opinion polls. For many, this will be seen as a second referendum on membership of the EU, the coming weeks will show whether this plays to strengthen the hand of the government as they begin, or will heighten uncertainty.
"The unexpected election further highlights the number of unknowns facing markets in the period ahead, with very little margin for error when markets stand at historically high valuations. Geopolitics, politics and monetary policy changes all have the scope to challenge becalmed financial conditions and warrant a cautious positioning."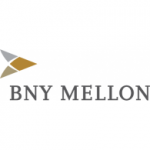 About BNY Mellon Investment Management (IM)
BNY Mellon Investment Management (IM) is the world's largest multi-boutique asset manager, with US$1.6 trillion under management.  We have a breadth of investment experts and spokespeople across every major asset class.
---