---
BNY Mellon IM Reactions: UK Elections
BNY Mellon Investment Management (IM) | News & Views
BNY Mellon's investment managers reactions to the UK elections.

Rowena Geraghty, Sovereign Analyst at Standish Mellon Asset Management:
"This result means an unstable Government unlikely to last throughout the tough Brexit negotiations. There is a possibility that fresh elections could take place in late 2018/early 2019 around the time the final Brexit relationship is known. The conservative small majority is likely to have repercussions for Prime Minister May's leadership, which is likely to be challenged by more Eurosceptic MPs, with the possibility of a new leader of the Conservatives being appointed.
" This result raises a lot of uncertainty over the type of fiscal policy to be adopted "
"This result raises a lot of uncertainty over the type of fiscal policy to be adopted. We expect sterling depreciation on concerns of exit from the EU without a deal, while gilts will be subject to shifts in sentiment."
Paul Hatfield, Global Chief Investment Officer at Alcentra:
"The hung parliament is likely to exacerbate the difficulties of the already fraught Brexit negotiations and the ensuing uncertainty will not be good for markets.
" the ensuing uncertainty will not be good for markets "
With policy unclear and real changes likely to be hard to achieve, I expect markets to drift slowly down while sterling will move in line with news flow on views of the likely outcome of trade negotiations."
Howard Cunningham, Fixed Income Portfolio Manager at Newton Investment Management:
"A hung parliament is likely to generate a larger market reaction, as it is not the scenario priced in currently. It would cause more uncertainty, which is likely to be sterling negative. Gilts may initially benefit from a "flight to quality" (in the context of UK assets and UK investors). With the likelihood of a Conservative-led government, some extra public expenditure commitments at least might be necessary to persuade another party to be the minority partner in government, putting some upward pressure on gilt yields and gilt issuance. Furthermore, a less stable coalition government would lead investors to demand a higher risk premium, so gilt curves should steepen.
"If a Labour-led coalition appeared likely, gilt yields would almost certainly head higher, as higher public spending would engender higher gilt issuance, and faster increases in minimum, living, and public sector wages would suggest higher inflation (both of these are bad for bonds). Index-linked gilts could be expected to outperform conventional gilts, but could still produce losses for investors.
"As regards Brexit, which remains the main determinant of longer term exchange rates and gilt yields, in the event of a hung parliament, the UK's negotiating stance is likely to be less clear cut, and more time will be needed domestically to agree on a position, leaving even less time to do a deal with the EU. This reduces the chances of the agreement being an optimal one (for all sides). While the EU institutions might take delight in a more divided (and less prepared) UK facing them at the negotiating table, national governments and central bankers on both sides of the Channel may be more fearful of the potential impact on economies and markets stemming from this greater uncertainty."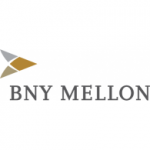 About BNY Mellon Investment Management (IM)
BNY Mellon Investment Management (IM) is the world's largest multi-boutique asset manager, with US$1.6 trillion under management. We have a breadth of investment experts and spokespeople across every major asset class.



---
For CEOs, Heads, Senior Management, Market Heads, Desk Heads, Financial Professionals, Investment Managers, Asset Managers, Fund Managers, Hedge Funds, Boutique Funds, Analysts, Advisors, Wealth Managers, Private Bankers, Family Offices, Investment Bankers, Private Equity, Institutional Investors, Professional Investors
Get Ahead in 60 Seconds. Join 10,000 +
Sign Up / Contact Us
Caproasia | Driving the future of Asia a financial information technology co. since 2014
Web links may be disabled on mobile for security. Please click on desktop.






---
Caproasia.com
| The leading financial website for investment managers, professional investors, UHNW & HNW investors and advisors to institutions, billionaires, UHNWs & HNWs.
Covering capital markets, investments and private wealth in Asia. How do you invest $3 million to $300 million? How do you manage $20 million to $3 billion of assets?
Caproasia
is a financial information technology co. founded in 2014. We have 4 businesses in Media, Information, Services and Technology. We created 3 solutions: Membership, Events & Platforms to drive investment decisions in Asia through information, services, technology & people, that impact economies, societies & people. Our Mission: Driving the future of Asia For 2022 Investment Day: mail@caproasia.com For Family Office, Professional Investor, HNW Investor Events: mail@caproasia.com For Membership, Events, Networking, Roundtable, Summits: mail@caproasia.com For Investment Relations Network: mail@caproasia.com For Platforms, Media Kit, Advertising, Campaigns, Partnerships: angel@caproasia.com For press release: press@caproasia.com For all other enquiries: mail@caproasia.com
2022 Upcoming Events
Join Events in Hong Kong & Singapore. Investments, Alternatives, Private MarketsHedge Funds, Private Equity, Private Wealth, Family Office & more. View:
2022 Upcoming Events
| Register
here
Join as Delegate, Speaker, Moderator, Host, Sponsor & Partner Contact: events@caproasia.com or mail@caproasia.com
---
Caproasia Users
Manage $20 million to $3 billion of assets
Invest $3 million to $300 million
Advise institutions, billionaires, UHNWs & HNWs
Learn More | Caproasia Users
Caproasia Platforms | Join 10,000 Investors & Advisors
Monthly Networking & Roundtables:
Membership | Join a Powerful Network:
Family Office Programs:
Caproasia Summits:
Special Coverage