---
UBS Reports Millennials Could Hold US$24 Trillion of Wealth by 2020
According to a report by UBS, millennials could hold as much as US$24 trillion in wealth in 3 years time. The wealth of this group which ranges from 21 to 35 is driven by inheritance, entrepreneurial activities and income gains.
"This generation also looks set to benefit from one of the largest intergenerational wealth transfer."
This generation also looks set to benefit from one of the largest intergenerational wealth transfer carried out over a short timeframe.
News Source: UBS Press Release
Ads & Announcements
The 2023 Investment Day | HK & SG
-
Visit & Register here
Where do you invest $250k, $1 million, $10 million, $100 million or $1 billion? Can you generate IRR of 10% / 15% / 20% or more? Private Equity, Hedge Funds, Boutique Funds, Private Markets & more. Taking place on 28th March 2023 in Hong Kong, 4th April 2023 in Singapore, and Virtual Investment Day in April 2023.




About UBS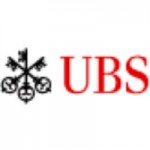 UBS Group AG (NYSE:UBS) is a global firm providing financial services to private, corporate and institutional clients. It was founded in 1862 and merged several times prior to 1998, when the Union Bank of Switzerland merged with Swiss Bank Corporation – become UBS Group AG. The operational structure of the Group is comprised of Corporate Center and five business divisions: Wealth Management, Wealth Management Americas, Personal & Corporate Banking, Asset Management and the Investment Bank. The UBS Group is present in all major financial centers and has offices in over 50 countries.
Origin : Zurich, Switzerland
Assets : CHF 942.82 billion
Revenue : CHF 30.61 billion
Employees : 60,000
Official Website: www.ubs.com
News & Media: Press Release
Updated on 8th August 2016
---
---
For CEOs, Heads, Senior Management, Market Heads, Desk Heads, Financial Professionals, Investment Managers, Asset Managers, Fund Managers, Hedge Funds, Boutique Funds, Analysts, Advisors, Wealth Managers, Private Bankers, Family Offices, Investment Bankers, Private Equity, Institutional Investors, Professional Investors
Get Ahead in 60 Seconds. Join 10,000 +
Save 2 to 8 hours weekly. Organised for Success.
Subscribe / Sign Up / Contact Us
Caproasia | Driving the future of Asia a financial information technology co. since 2014
Web links may be disabled on mobile for security. Please click on desktop.




---