Caproasia.com is the leading financial media platform in Asia. Covering capital markets, investments and private wealth in Asia. Driving $25 trillion of assets in Asia. Our users are rainmakers, dealmakers, risk takers and game-changers. Each manage, advise and invest $20 million to $3 billion of assets in Asia. Join 10,000 + elite users driving $25 trillion assets in Asia. Sign up for newsletter here. Registration - CEOs, Entrepreneurs
,
Professional Investors
,
Financial Professionals
---
About ZEDRA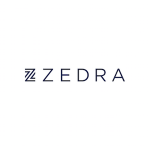 ZEDRA is an independent global specialist in Trust, Corporate and Fund services.  Based in key jurisdictions across Asia, Oceania, the Americas and Europe, our team of nearly 500 industry experts is dedicated to creating and delivering bespoke solutions to our client base which includes high-net-worth individuals and their families, international corporations, institutional investors and entrepreneurs.
ZEDRA was acquired from Barclays in January 2016 by an independent investor group with a significant combined wealth of trust, corporate and fund industry experience and know-how.
Visit: ZEDRA
Updated 8th August 2017