---
IFC Releases The 2020 Growing Impact Report
Hong Kong | 5th June 2020
IFC (International Finance Corporation), a member of the World Bank has released the 2020 Growing Impact Report.
According to the new IFC report, Growing Impact Report, the impact investing industry is continuing to attract investors in spite of the global recession caused by the COVID-19 pandemic.  However, impact investing remains a small market, with a market size of up to $2.1 trillion.
- Article continues below -
" Impact Investors Attract Investors Despite COVID-19, market size remains small at $2.1 trillion "
In the years ahead, impact investing will face strong headwinds in the shape of tighter liquidity conditions, an aversion for risk and widespread economic disruption, all of which will threaten the viability of many impactful firms.
2020 IFC Growing Impact Report Highlights:
Impact funds have a greater focus on investing in emerging markets
30% of the volume of impact funds was raised for projects in emerging markets for impact funds
20% was raised for emerging markets in conventional funds
Impact Investing Preference (By highest allocation)
Financial inclusion
Green or sustainable technology and products
Energy or energy efficiency
Agriculture and food processing.
IFC – Operating Principles for Impact Management
In April 2019, IFC had introduced the Operating Principles for Impact Management – which provide a distinct line between impact investing and other forms of sustainable and responsible investing. In total, 97 investors have signed up to the Operating Principles, with 19 investors coming on board this year, for a total of 39 new signatories since the initiative was launched.
Recent endorsements from investors in countries such as Mexico, Japan, United Arab Emirates and also include the world's largest asset manager such as BlackRock.
Highlights
Working to align impact measurement systems into a common core of metrics that will improve the ability of investors to compare impact performance across funds and institutions.
In the last 6 months, 90% of the indicators in the leading measurement frameworks have been aligned
Signatories must annually disclose the alignment of their impact management systems with the Operating Principles and pursue regular independent verification.
Many investors are disclosing their impact assets under management for the first time in 2020.
The 2020 IFC Growing Impact Report calls on a wider range of asset managers and development finance institutions to manage funds for impact in a disciplined way, recommends the creation of further opportunities to invest for impact at scale, and encourages investors to continue to deepen their work on impact metrics.
IFC Links:
Philippe Le Houérou, Chief Executive Officer of IFC:
"There is increasing demand for more responsible capitalism. The current crisis is casting a harsh lens on inequalities and the importance of sustainability and could accelerate the demand for investments in jobs, gender equality, and environmental protection. These core values can ensure continued long-term financial performance."
IFC – Operating Principles for Impact Management
97 Signatories 
Actis
Acumen Capital Partners
Adenia Partners
Albright Capital Management LLC
AlphaMundi Group
Amundi
AXA Investment Managers
Belgian Investment Company for Developing Countries (BIO)
Big Society Capital
BlackRock, Inc.
Blue like an Orange Sustainable Capital
BlueOrchard Finance
BMO Financial Group
BNP Paribas Asset Management
Calvert Impact Capital
Capria Ventures
Cardano Development (ILX Fund and TCX)
CDC Group
CDP – Cassa Depositi e Prestiti
Christian Super
COFIDES
Community Investment Management (CIM)
Cordiant Capital
Credit Suisse
Deetken Impact Sustainable Energy
DEG – Deutsche Entwicklungsund Investitionsgesellschaft mbH
Denham International Power GPLP SCSp
Developing World Markets
Development Bank of Latin America (CAF)
Development Partners International LLP
DWS Group GmbH & Co. KGaA
Earth Capital
Egyptian-American Enterprise Fund
The European Bank for Reconstruction and Development (EBRD)
European Development Finance Institutions (EDFI)
The European Investment Bank (EIB)
Finance in Motion
FinDev Canada
Finnfund
Flat World Partners
FMO – the Netherlands Development Finance Company
Foundation Corporation Holdings
Franklin Templeton Social Infrastructure Fund
FullCycle
GEF Capital Partners Latam
IDB Invest, Member of the Inter-American Development Bank Group
IFC
IFC Asset Management Company (AMC)
IFU – Investment Fund for Developing Countries
Impact Bridge S.A
Incofin Investment Management
INOKS Capital SA
Investing for Development SICAV
Investisseurs & Partenaires – I&P
Islamic Corporation for the Development of the Private Sector (ICD, Member of IsDB Group)
Japan International Cooperation Agency
Kohlberg Kravis Roberts & Co.
LeapFrog Investments
LGT Lightstone Europe LLP
LGT Venture Philanthropy Foundation
MicroVest Capital Management
Mirova
Mountain Nazca
Multilateral Investment Guarantee Agency
Norfund
Neuberger Berman
Nuveen, a TIAA Company
Obviam
Oesterreichische Entwicklungsbank AG (OeEB)
Partners Group
Phatisa Group Limited
Proparco
Prorsum Capital
Prudential Financial, Inc., Impact Investments Group
The Private Infrastructure Development Group Ltd. (PIDG)
Quona Capital
responsAbility Investments
Sarona Asset Management Inc.
SEAF
STOA Infra & Energy
Swedfund
Swiss Investment Fund for Emerging Markets (SIFEM)
Symbiotics S.A.
The Osiris Group
The Rise Fund
The Rock Creek Group
TriLinc Global, LLC
Trill Impact AB
Triple Jump
Turk Ventures Advisory Limited
UBS Group
UOB Venture Management Private Limited
U.S. International Development Finance Corporation (DFC) (formerly OPIC)
VentureWave Capital Ltd.
Water.org
WaterEquity
Zurich Insurance Group
About IFC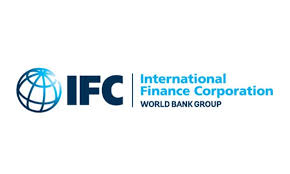 IFC – a sister organization of the World Bank and member of the World Bank Group, is the largest global development institution focused on the private sector in emerging markets. We work in more than 100 countries, using our capital, expertise, and influence to create markets and opportunities in developing countries. In fiscal year 2019, we invested more than $19 billion in private companies and financial institutions in developing countries, leveraging the power of the private sector to end extreme poverty and boost shared prosperity.
Visit: www.ifc.org
IFC – Economist Mohamed A. El-Erian on how COVID-19 affects developing countries
IFC – Investing in the Future
Managing $20 million to $3 billion. Investing $3 million to $300 million.
For Investment Managers, Hedge Funds, Boutique Funds, Private Equity, Venture Capital, Professional Investors, Family Offices, Private Bankers & Advisors, sign up today. Subscribe to Caproasia and receive the latest news, data, insights & reports, events & programs daily at 2 pm.
Join Events & Find Services
Join Investments, Private Wealth, Family Office events in Hong Kong, Singapore, Asia-wide. Find hard-to-find $3 million to $300 million financial & investment services at The Financial Centre | TFC. Find financial, investment, private wealth, family office, real estate, luxury investments, citizenship, law firms & more.  List hard-to-find financial & private wealth services. Have a product launch? Promote a product or service? List your service at The Financial Centre | TFC. Join interviews & editorial and be featured on Caproasia.com or join Investments, Private Wealth, Family Office events. Contact us at
[email protected]
or
[email protected]
Caproasia.com
| The leading source of data, research, information & resource for financial professionals, investment managers, professional investors, family offices & advisors to institutions, billionaires, UHNWs & HNWs. Covering capital markets, investments and private wealth in Asia. How do you invest $3 million to $300 million? How do you manage $20 million to $3 billion of assets?
Quick Links
2021 Data Release
2020 List of Private Banks in Hong Kong
2020 List of Private Banks in Singapore
2020 Top 10 Largest Family Office
2020 Top 10 Largest Multi-Family Offices
2020 Report: Hong Kong Private Banks & Asset Mgmt - $4.49 Trillion
2020 Report: Singapore Asset Mgmt - $3.48 Trillion AUM
For Investors | Professionals | Executives
Latest data, reports, insights, news, events & programs Everyday at 2 pm Direct to your inbox Save 2 to 8 hours per week. Organised for success
Register Below
For CEOs, Heads, Senior Management, Market Heads, Desk Heads, Financial Professionals, Investment Managers, Asset Managers, Fund Managers, Hedge Funds, Boutique Funds, Analysts, Advisors, Wealth Managers, Private Bankers, Family Offices, Investment Bankers, Private Equity, Institutional Investors, Professional Investors
Get Ahead in 60 Seconds. Join 10,000 +
Save 2 to 8 hours weekly. Organised for Success.
Sign Up / Register
Web links may be disabled on mobile for security. Please click on desktop.



---
Caproasia Users
Manage $20 million to $3 billion of assets
Invest $3 million to $300 million
Advise institutions, billionaires, UHNWs & HNWs
Caproasia Platforms | 11,000 Investors & Advisors
Monthly Roundtable & Networking
Family Office Programs
The 2024 Investment Day
March 2024 - Hong Kong
March 2024 - Singapore
June 2024 - Hong Kong
June 2024 - Singapore
Sept 2024 - Hong Kong
Sept 2024 - Singapore
Visit: The Investment Day | Register: Click here
Caproasia Summits
Contact Us
For Enquiries, Membership
[email protected]
,
[email protected]
For Listing, Subscription
[email protected]
,
[email protected]
For Press Release, send to:
[email protected]
For Events & Webinars
[email protected]
For Media Kit, Advertising, Sponsorships, Partnerships
[email protected]
For Research, Data, Surveys, Reports
[email protected]
For General Enquiries
[email protected]
---
Caproasia | Driving the future of Asia a financial information technology co. since 2014
---