Caproasia.com | The leading source of data, research, information & resource for investment managers, professional investors, UHNW & HNW investors, and advisors to institutions, billionaires, UHNWs & HNWs. Covering capital markets, investments and private wealth in Asia. How do you invest $3 million to $300 million? How do you manage $20 million to $3 billion of assets? Caproasia -
Learn more
This site is for accredited investors, professional investors, investment managers and financial professionals only. You should have assets around $3 million to $300 million or managing $20 million to $3 billion.


---
Hong Kong Exchange CEO Charles Li to Retire, Calvin Tai to be Interim CEO in 2021
1st October 2020 | Hong Kong
Hong Kong Exchanges and Clearing (HKEX) CEO Charles Li has announced his wish to retire earlier on the 31st December 2020 as the Chief Executive and member of the board of Hong Kong Exchanges and Clearing (HKEX).  Earlier in 2020, on 7th May 2020, he had announced that he will not seek his reappointment as the Chief Executive of HKEX at the end of his current contract in October 2021.
Overview:
HKEX CEO Charles Li to retire on 31st Dec 2020, remain as Senior Advisor to the Board
Co-President & COO Calvin Tai to be Interim CEO, from 1st Jan 2021
" Hong Kong Exchange CEO Charles Li to Retire, Calvin Tai to be Interim CEO in 2021 "
From 1st of January 2021, Charles Li will take up the role of Senior Advisor to the Board of HKEX for 6 months, providing guidance and ensuring a smooth transition.  Hong Kong Exchange CEO Charles Li had been with the group for 11 years since 2009.  He has successfully transformed HKEX from a regional stock exchange into one of the world's premier market infrastructure groups.
Hong Kong Exchanges and Clearing (HKEX) is referred as Hong Kong Exchange or HKEX in this article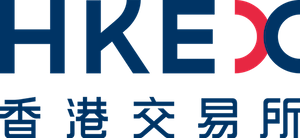 HKEX Co-President and COO of HKEX Calvin Tai, to be Interim CEO in 2021

Co-President and Chief Operating Officer of HKEX Calvin Tai will become the Interim Chief Executive of HKEX and member of the Board, effective on 1st January 2021.  The appointment of Calvin as the Interim Chief Executive of HKEX has already been approved in writing by the Securities and Futures Commission (SFC).  Calvin had joined HKEX group in 1998.
HKEX Chairman Laura M Cha:
"On behalf of the HKEX Board and Hong Kong's financial community, I would like to thank Charles for his visionary leadership. He has played a pivotal role in the growth of Hong Kong's capital markets, and has ensured HKEX is very well-placed for the opportunities, and challenges, ahead. We fully respect his decision to step down from his role, and we are pleased that he will remain with the organisation for a period, continuing to share his expertise.
At the same time, we are privileged to be welcoming Calvin to the role of Interim Chief Executive of the Group. His broad knowledge of global markets, his thorough understanding of our business and his commitment to the success of Hong Kong's financial community will be invaluable to us as he takes on this important role. We are extremely lucky to have someone of his calibre and experience within our company.
Good progress has been made on the Chief Executive search process and we will update the market when appropriate. In the meantime, I look forward to working with Charles and Calvin in the coming months, as HKEX continues to play a major role in Hong Kong, in financial markets, and in the global economy."
HKEX Chief Executive, Charles Li:
"Being Chief Executive of HKEX has been the highlight of my career to date. I have been privileged to work with some exceptional colleagues in creating a business that is now at the forefront of global financial markets, connecting one of the largest and most exciting economies in the world, and underpinning the future of Hong Kong's vibrant and international financial community.
There is never a perfect time to stand down from a great company such as HKEX, but given the strength of our business as well as our markets, it is now the right time for me to begin to pass the mantle to the next generation of HKEX leaders.
I am delighted that one of my most experienced and trusted colleagues, Calvin Tai, will be leading the company on an interim basis, whilst the search for a new Chief Executive concludes and I will continue to give him and HKEX my utmost support well into 2021. Thank you to all those who have supported me throughout my tenure. It has been an absolute honour."
HKEX Co-President and COO, Calvin Tai
"I am delighted to have been asked to lead the company on an interim basis as we prepare for the next chapter in our journey. HKEX is one of Hong Kong's most distinguished organisations and our strategy of being China Anchored, Globally Connected and Technology Empowered will continue to be our focus as we look to make HKEX ever more relevant and to drive our growth story.
I would like to personally thank Charles for his leadership and friendship over more than 11 years, and the Board, for their faith in me at this important time for Hong Kong and HKEX."
---
About HKEX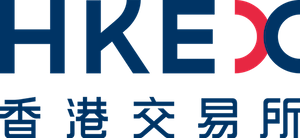 Hong Kong Exchanges and Clearing Limited (HKEX) is one of the world's major exchange groups, and operates a range of equity, commodity, fixed income and currency markets.  
HKEX is the world's leading IPO market and as Hong Kong's only securities and derivatives exchange and sole operator of its clearing houses, it is uniquely placed to offer regional and international investors access to Asia's most vibrant markets.
HKEX is also the global leader in metals trading, through its wholly owned subsidiaries, The London Metal Exchange (LME) and LME Clear Limited.  This commodity franchise was further enhanced with the launch of Qianhai Mercantile Exchange (QME), in China, in 2018.
HKEX launched the pioneering Shanghai-Hong Kong Stock Connect programme in 2014, further expanded with the launch of Shenzhen Connect in 2016, and the launch of Bond Connect in 2017.
Visit: HKEX
---
---
For CEOs, Heads, Senior Management, Market Heads, Desk Heads, Financial Professionals, Investment Managers, Asset Managers, Fund Managers, Hedge Funds, Boutique Funds, Analysts, Advisors, Wealth Managers, Private Bankers, Family Offices, Investment Bankers, Private Equity, Institutional Investors, Professional Investors
Get Ahead in 60 Seconds. Join 10,000 +
Save 2 to 8 hours weekly. Organised for Success.
Subscribe / Sign Up / Contact Us
Caproasia | Driving the future of Asia a financial information technology co. since 2014
Web links may be disabled on mobile for security. Please click on desktop.






---