---
BNP Paribas Survey: 40% of Hedge Funds in Survey Consider ESG Factors in Investment Process
29th October 2020 | Hong Kong
BNP Paribas has released a survey if Hedge Funds had included Environmental, Social and Governance (ESG) considerations in their investment process.  
" 40% of 53 Hedge Funds with more than $500 billion has included ESG consideration in investment process "
53 Hedge Funds with a combined AUM (Assets under Management) of more than $500 billion participated in the survey by BNP Paribas. 
Ads & Announcements
The 2023 Investment Day | HK & SG
-
Visit & Register here
Where do you invest $250k, $1 million, $10 million, $100 million or $1 billion? Can you generate IRR of 10% / 15% / 20% or more? Private Equity, Hedge Funds, Boutique Funds, Private Markets & more. Taking place on 28th March 2023 in Hong Kong, 4th April 2023 in Singapore, and Virtual Investment Day in April 2023.




BNP Paribas ESG Survey with Hedge Funds
In the BNP Paribas Survey results, 40% of the 53 Hedge Funds has included Environmental, Social and Governance (ESG) considerations in their investment process. 
The survey highlights that hedge funds are reaching a tipping point of incorporating ESG into their decision making, and more than half (57%) of hedge funds in the survey will integrate ESG considerations no later than 2022.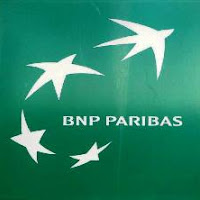 ---
1. Tipping Point & Drivers:
40% of Hedge funds integrate ESG into their investment process
71% of Hedge funds are being driven by client demand
67% of Hedge funds catered to investor requirements
A variety of ESG investment styles have also been added to traditional hedge fund strategies.  ESG integration is reaching a tipping point and by mid-2022, more than half (57%) of surveyed funds will be incorporating ESG into their investment process.
2. Characteristics Challenges
60% of Hedge funds do not currently integrate ESG
Hedge funds remain sceptical that ESG-related products/data sets can improve risk-returns
Questions remain if ESG can be successfully combined into existing hedge fund investment strategies
3. Barriers
Only 48% of Hedge funds are driven by the belief that it will improve their risk-return profile.
67% of Hedge funds cite social factors as the most difficult to analyse and incorporate
There is an 'action gap' between the familiarity of sustainable products and uptake by Hedge funds
4. Corporate sustainability
Hedge funds are becoming increasingly aware of their responsibilities to the environment and society.
55% of Hedge funds use ESG principles in the management of their companies driven by firm leadership
62% Hedge funds are measuring their operational carbon footprint.

 



5. Mainstreaming in the future
50% of Hedge funds believe there will be increased demand for ESG-integrated investments post COVID-19
85% of Hedge funds integrating ESG expect more regulatory disclosure requirements in 2022, with the majority taking a greater role in ESG consultations.
Similar to the 2019 BNP Paribas asset managers and owners' survey, social factors and data remain current challenges as 1 in 5 hedge funds do not integrate ESG due to lack of data.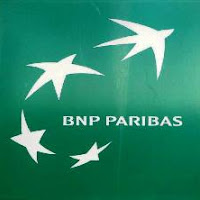 BNP Paribas Global Head of Financial Institutions Coverage (FIC) Sandrine Ferdane:
"As we have seen across the investment landscape, hedge funds are evolving to integrate ESG into their decision making. It is clear that hedge funds are starting to measure and manage certain ESG considerations – especially within their operations."
BNP Paribas Report Methodology
The research is based on a survey of 53 individual hedge fund management organisations along with in-depth interviews with prominent leaders from within the industry, conducted in spring/summer 2020. The global survey sample represents a broad cross-section of hedge funds, in terms of sizes, primary strategies, geographies, and client types. As a group, their combined AUM is over half a trillion dollars – approaching 20% of the total hedge fund industry's AUM.
---
About BNP Paribas
BNP Paribas is a leading bank in Europe with an international reach. It has a presence in 71 countries, with approximately 199,000 employees, of which more than 151,000 in Europe. The Group has key positions in its three main activities: Domestic Markets and International Financial Services (whose retail-banking networks and financial services are covered by Retail Banking & Services) and Corporate & Institutional Banking, which serves two client franchises: corporate clients and institutional investors.
The Group helps all its clients (individuals, community associations, entrepreneurs, SMEs, corporates and institutional clients) to realise their projects through solutions spanning financing, investment, savings and protection insurance. In Europe, the Group has four domestic markets (Belgium, France, Italy and Luxembourg) and BNP Paribas Personal Finance is the European leader in consumer lending. BNP Paribas is rolling out its integrated retail-banking model in Mediterranean countries, in Turkey, in Eastern Europe and a large network in the western part of the United States.
In its Corporate & Institutional Banking and International Financial Services activities, BNP Paribas also enjoys top positions in Europe, a strong presence in the Americas as well as a solid and fast- growing business in Asia-Pacific. 
Visit: BNP Paribas
---
---
For CEOs, Heads, Senior Management, Market Heads, Desk Heads, Financial Professionals, Investment Managers, Asset Managers, Fund Managers, Hedge Funds, Boutique Funds, Analysts, Advisors, Wealth Managers, Private Bankers, Family Offices, Investment Bankers, Private Equity, Institutional Investors, Professional Investors
Get Ahead in 60 Seconds. Join 10,000 +
Save 2 to 8 hours weekly. Organised for Success.
Subscribe / Sign Up / Contact Us
Caproasia | Driving the future of Asia a financial information technology co. since 2014
Web links may be disabled on mobile for security. Please click on desktop.




---