---
JD Health IPO Rises 55% on Day 1, Raised $3.4 billion
8th December 2020 | Hong Kong
JD Health, China's largest online healthcare & medical service platform by revenue, has raised $3.4 billion at their IPO on Hong Kong Exchange, with shares rising 55% on first day of trading (8/12/20).  JD Health IPO price is HKD 70.58, with the the share price opening at HKD 94.5 and closing at HKD 110 on day 1 of trading.
" JD Health IPO on Hong Kong Exchange, Rises 55% on Day 1, Raised $3.4 billion "
Related:
Ads & Announcements
The 2023 Investment Day | HK & SG
-
Visit & Register here
Where do you invest $250k, $1 million, $10 million, $100 million or $1 billion? Can you generate IRR of 10% / 15% / 20% or more? Private Equity, Hedge Funds, Boutique Funds, Private Markets & more. Taking place on 28th March 2023 in Hong Kong, 4th April 2023 in Singapore, and Virtual Investment Day in April 2023.




JD Health
JD Health is a subsidiary of JD.com, one of China's largest internet & technology companies alongside Alibaba, Tencent and Baidu.  JD Health started as an online platform selling pharmaceutical and healthcare products.
In 2019, the company reported revenue of $1.3 billion (CNY 10.8 billion).  For 2020 1H, JD Health reported revenue of $1.1 billion (CNY 8.8 billion) with 72.5 million active users.
JD Health IPO
JD Health IPO raised HKD 26.46 billion ($3.4 billion) at the IPO, selling 381.9 million shares at HKD 70.58.  The indicative price range was HKD 62.8 to HKD 70.58.  The underwriters for the IPO are Bank of America, Haitong International Securities and UBS.  Cornerstone investors includes Hill House, Tiger Global, Lake Bleu Prime, China Structureal Reform Fund, Blackrock and GIC.
JD Health will remain a subsidiary of JD.com, which retains a majority stake.  JD.com has further plans to list 2 other subsidiaries: JD Digits (finch) and JD Logistics.
Lijun Xin, CEO of JD Health:
" Led by Richard Liu, Chairman of JD.com, we started providing healthcare services in 2014 in order to solve industry pain points and create value for society.  2020 is not only an extraordinary year for everyone, but also a year in which JD Health creates social value and JD Health is recognized and understood by society."
About JD.com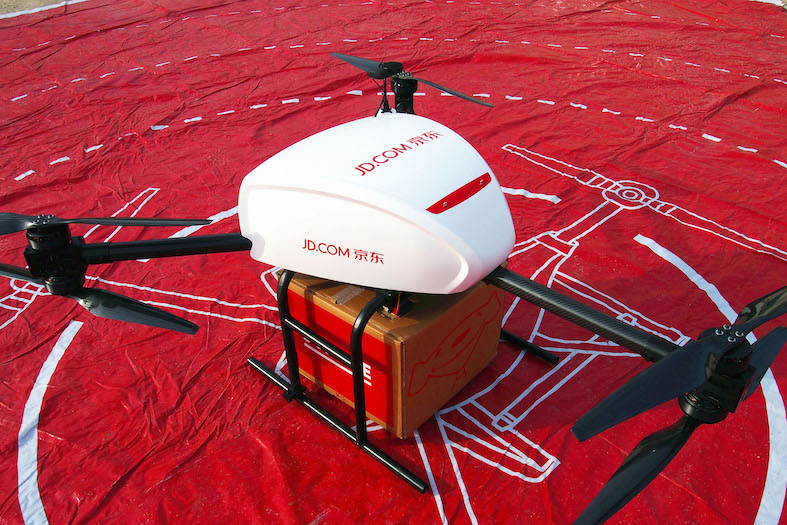 JD.com is China's largest online retailer and is China's biggest internet company by revenue.  In 2019, JD.com reported $82.9 billion net revenue, has 700+ warehouses and more than 360 million annual active customers.  JD.com is listed on NASDAQ with a market capitalization of $131 billion (8th Dec 2020).  In June 2020, JD.com became dual-listed on Hong Kong Exchange.
The company is founded by Richard Liu in 1998, committing RMB12,000 (USD 1,695 ~ 1 USD = RMB 7.08) of his savings to lease a 4 sqm retail unit in Beijing's technology hub of Zhongguancun to establish JD Multimedia.  In 2004, after the 2003 SARS outbreak , he saw the potential of internet to support his business and began selling products online.  In 2004, he closed his brick-and-motar store and launched jdlaser.com which became jd.com later on.
In 2014, JD.com went public on NASDAQ and raised $1.78 billion.  JD.com founder Richard Liu, is a billionaire and has an estimated fortune of $20 billion in 2020.
USDHKD 7.75
---
---
For CEOs, Heads, Senior Management, Market Heads, Desk Heads, Financial Professionals, Investment Managers, Asset Managers, Fund Managers, Hedge Funds, Boutique Funds, Analysts, Advisors, Wealth Managers, Private Bankers, Family Offices, Investment Bankers, Private Equity, Institutional Investors, Professional Investors
Get Ahead in 60 Seconds. Join 10,000 +
Save 2 to 8 hours weekly. Organised for Success.
Subscribe / Sign Up / Contact Us
Caproasia | Driving the future of Asia a financial information technology co. since 2014
Web links may be disabled on mobile for security. Please click on desktop.




---