---
Airbnb IPO Rises 112% on Day 1, Raised $3.5 billion
9th December 2020 | Hong Kong
Airbnb, the world's leading short-term stay booking platform, has raised $3.5 billion at their IPO on NASDAQ, with shares rising 112.8% on first day of trading (9/12/20).  Airbnb IPO price is $68, with the share price opening at $156 and closing at $144.71 on day 1 of trading.  At closing Airbnb has a market value of $86 billion.
" Airbnb IPO on NASDAQ, Rises 112% on day 1, raised $3.5 billion "
Related:
Ads & Announcements
The 2023 Investment Day | HK & SG
-
Visit & Register here
Where do you invest $250k, $1 million, $10 million, $100 million or $1 billion? Can you generate IRR of 10% / 15% / 20% or more? Private Equity, Hedge Funds, Boutique Funds, Private Markets & more. Taking place on 28th March 2023 in Hong Kong, 4th April 2023 in Singapore, and Virtual Investment Day in April 2023.




Airbnb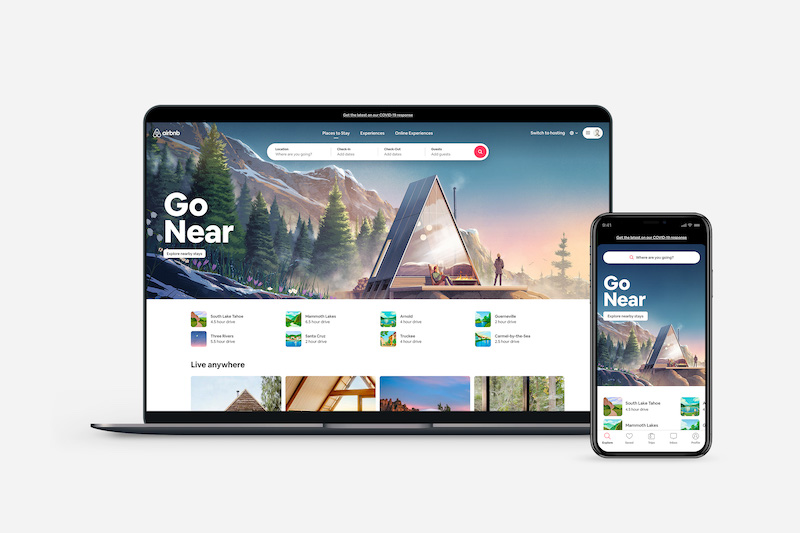 Airbnb is a short-term stay and travel experience booking platform.  The firm was founded in 2008 as Airbed & Breakfast's in San Francisco, United States.  3 guests "stayed" at CEO and co-founder Brian Cheskey's home in San Francisco.  In 2009, the firm was renamed Airbnb.
Since founding in 2008, Airbnb have hosted more than 800 million guests, with more than 4 million hosts receiving income of more than $110 billion.  In 2020, Airbnb has more than 5.6 million listings in 100,000+ cities and 220+ countries.  In 2019, Airbnb reported revenue of $4.8 billion and net loss of $674 million.  In 2020, the firm reported revenue of $2.52 billion and $697 million net loss.
The founders of Airbnb are Brian Cheskey Airbnb CEO and co-founder (15.1% shares), Nathan Blecharczyk (13.9% shares) and Joseph Gebbia (13.9%). With the IPO and the share price rising 112.8% to a market value of $100 billion, all 3 co-founders have a person fortune of more than $10 billion each.
Airbnb competitors are Expedia, Booking and Tripadvisor.
Airbnb IPO
Airbnb IPO original price target was $56 – $60 and the final IPO pricing at is priced at $68, selling 51.5 million shares and raising $3.5 billion.
The lead underwriters for Airbnb IPO are Morgan Stanley and Goldman Sachs.  Notable investors include Sequoia Capital, Silver Lake and Sixth Street.
---
---
For CEOs, Heads, Senior Management, Market Heads, Desk Heads, Financial Professionals, Investment Managers, Asset Managers, Fund Managers, Hedge Funds, Boutique Funds, Analysts, Advisors, Wealth Managers, Private Bankers, Family Offices, Investment Bankers, Private Equity, Institutional Investors, Professional Investors
Get Ahead in 60 Seconds. Join 10,000 +
Save 2 to 8 hours weekly. Organised for Success.
Subscribe / Sign Up / Contact Us
Caproasia | Driving the future of Asia a financial information technology co. since 2014
Web links may be disabled on mobile for security. Please click on desktop.




---