---
OCBC Appoints Helen Wong as Group CEO, Samuel Tsien to Retire
Singapore | 8th January 2021
OCBC Group, one of Singapore's top 3 banks, has announced the  appointment of Helen Wong as Group CEO effective on the 15th of April 2021.  Current Group CEO Samuel Tsien will be retiring on the 14th of April 2021 after the leading the group for 10 years (2012).
" OCBC Appoints Helen Wong as Group CEO, Samuel Tsien to Retire "
Ads & Announcements
The 2023 Investment Day | HK & SG
-
Visit & Register here
Where do you invest $250k, $1 million, $10 million, $100 million or $1 billion? Can you generate IRR of 10% / 15% / 20% or more? Private Equity, Hedge Funds, Boutique Funds, Private Markets & more. Taking place on 28th March 2023 in Hong Kong, 4th April 2023 in Singapore, and Virtual Investment Day in April 2023.




HSBC Greater China CEO Helen Wong Rejoins OCBC, to Lead OCBC Group
In February 2020, Helen Wong re-joined OCBC Bank as Deputy President and Head of Group Wholesale Banking.  In 1984, Helen had started her career in banking with OCBC and was the first China Desk Manager for the bank.  After leaving OCBC, she went onto other banks in Hong Kong before joining HSBC in 1992.
In her last role at HSBC, she was the Chief Executive of Greater China (Mainland China, Hong Kong, Macau and Taiwan).  In 2015, she had also served as the chairman of Hong Kong Association of Banks.

Current OCBC Group CEO Samuel Tsien to Retire
Current Group CEO Samuel Tsien joined OCBC in 2007 as the Global Head of Global Corporate Bank will retire on the 14th of April 2021.
In 2012, he was appointed as OCBC Group CEO.  He led OCBC growth in the Asian region, doubling its net profit and assets, including the notable acquisition of Hong Kong's Wing Hang bank.  In 2016, through the the private banking subsidiary of OCBC, Bank of Singapore acquired Barclays' wealth management business in Singapore and Hong Kong.  In 2017, OCBC acquired the retail and wealth business of National Australia Bank (NAB) in Singapore and Hong Kong.  In 2019, OCBC Group reported a record S$4.87 billion in net profit (2011: S$2.31 billion) and total assets of S$492 billion (2011: $278 billion).
OCBC Since 1932
OCBC Bank is the longest established Singapore bank, formed in 1932 from the merger of 3 local banks, the oldest of which was founded in 1912.
OCBC Bank and its subsidiaries offer a broad array of commercial banking, specialist financial and wealth management services, ranging from consumer, corporate, investment, private and transaction banking to treasury, insurance, asset management and stockbroking services. OCBC Bank's key markets are Singapore, Malaysia, Indonesia and Greater China, with more than 560 branches and representative offices in 19 countries and regions.
OCBC Banking business includes OCBC Bank, Bank OCBC NISP, OCBC Wing Hang China and OCBC Al-Amin.  OCBC subsidiaries:
Bank of Singapore (Private Banking)
Great Eastern (Insurance)
Lion Global Investors (Asset Management)
OCBC Securities (Brokerage)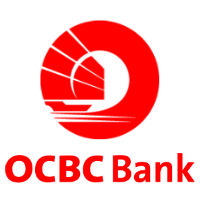 Chairman of OCBC Bank, Ooi Sang Kuang:
"The Board and I congratulate Helen on her new role as the Group CEO. We had looked at candidates internally in OCBC, and within and outside Singapore before we agreed on Helen as the best qualified person.
Helen's experiences and expertise extend beyond corporate banking, Greater China and North Asia. She also ran a large banking operation of a global bank as the Chief Executive of Greater China, including Hong Kong, prior to joining OCBC. We are confident that Helen will be able to lead the OCBC Group to greater heights in an increasingly complex and challenging environment.
The Board and I thank Sam (Samuel) for his outstanding contributions to OCBC.  In his nine years as the Group CEO, Sam has significantly built the OCBC franchise into a much more diversified and resilient business. He has strengthened the risk culture and internal processes, and instilled a set of solid corporate values to guide the team in doing business in a sustainable way. On behalf of the Board, Management and staff of the OCBC Group, we wish Sam a delightful retirement."
Incoming Group CEO OCBC Bank, Helen Wong
"I am deeply honoured to be succeeding Sam, who is highly regarded and respected, not just in Singapore's banking industry, but also regionally. I want to thank the Board for the confidence and opportunity to lead one of Asia's leading financial institutions. In the past one year, with the Covid-19 pandemic breaking out right after I joined OCBC, I have witnessed Sam's sound judgment and worked hand-in-hand with many talented and like-minded individuals.
Although Covid-19 struck fiercely at the economy and impacted many lives and livelihoods, we navigated the storm deftly thanks to Sam's leadership, the team's united efforts and the Board's guidance. The team and I will now continue to build on OCBC's strong foundations to further entrench it as a leading and progressive regional financial institution."
Group CEO OCBC Bank, Samuel Tsien:
"It was indeed humbling to be given the opportunity to serve as Group CEO for the past 9 years. I have found it a truly fulfilling and rewarding experience to be able to build on the firm foundations laid by my predecessors, and to take one of Asia's most iconic organisations to new heights.
Attributed to my team, we have collectively made OCBC Group more resilient, more regional and diversified, and with stronger fundamentals in capital, funding, technology and people resources as we continue to position for future growth.  I am very grateful for the firm support that the Board and our shareholders, customers and colleagues have always provided.
My sincere thanks go to all our customers, for trusting OCBC and allowing us to serve you and meet your needs. Including the years when I served as the Head of Global Corporate Bank, my 14 years with OCBC have been the high point, not only of my career, but also my life.  I am likewise grateful for the opportunity to work on many industry matters with the guidance from the Monetary Authority of Singapore and in partnership with my respected peer bankers in Singapore and across the region. I am fully confident that OCBC will continue to do well and do good under Helen's leadership, creating sustainable value for all stakeholders."
---
---
For CEOs, Heads, Senior Management, Market Heads, Desk Heads, Financial Professionals, Investment Managers, Asset Managers, Fund Managers, Hedge Funds, Boutique Funds, Analysts, Advisors, Wealth Managers, Private Bankers, Family Offices, Investment Bankers, Private Equity, Institutional Investors, Professional Investors
Get Ahead in 60 Seconds. Join 10,000 +
Save 2 to 8 hours weekly. Organised for Success.
Subscribe / Sign Up / Contact Us
Caproasia | Driving the future of Asia a financial information technology co. since 2014
Web links may be disabled on mobile for security. Please click on desktop.




---