---
7 Hong Kong Bankers Arrested in $810 Million Money Laundering Case
22nd January 2021 | Hong Kong
The Hong Kong commercial crime bureau have arrested 7 former and current bankers for involvement in an international money laundering syndicate that had laundered $810 million (HKD 6.3 billion) through Hong Kong banks between 2017 to 2020.  The 7 arrested are former and current banking customer service managers, who had used their knowledge of banking operations and KYC (Know-Your-Client) procedures to assist the syndicate, and received thousands of Hong Kong dollars in return.
" 7 Hong Kong Bankers Arrested in $810 Million Money Laundering Case "
- Article continues below - Web links may be disabled on mobile for security. Please click on desktop.
The Raid, Arrest of 7 Bankers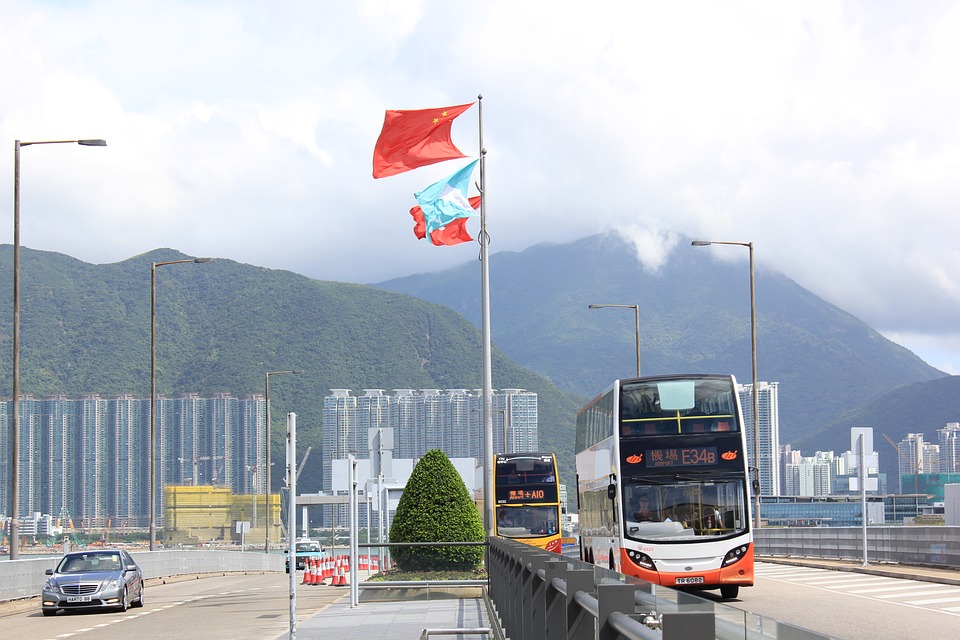 In a series of raids in Hong Kong on the 19th of January 2021 (Tuesday) in 7 apartments and 5 businesses, the 7 former and current bankers were arrested.  $1.01 million (HKD 7.8 million) of cash was also found in the home of one of the suspect.  The 7 bankers arrested (5 men, 2 women) are between 30 to 37 years-old.
HK Commercial Crime Bureau Began Investigation in 2017
In 2017, the Hong Kong commercial crime bureau had began investigating the syndicate, which had sent 16 people (Belgians & Mainland Chinese) to Hong Kong to open 14 business accounts at 2 banks using falsified documents and fake Hong Kong identify cards.
Between 2017 to 2020, about $810 million (HKD 6.3 billion) was laundered through at least 14 bank accounts.  The $810 million of funds came from all over the world including Italy, Vietnam and Germany.
Money Laundering Offence Penalty in Hong Kong
In Hong Kong, money laundering offence carries a maximum of 14 years in jail and a $640,000 (HKD 5 million) fine.  In Hong Kong, the largest money laundering case amounted to $1.69 billion (HKD 13.1 billion) between 2009 to 2010 by a then 22-year-old Chinese Mainland man with over 4,800 deposits made.  He was arrested in 2012 and in 2013, was sentenced to 10.5 years in jail.
The police disclosed the information in an official press release.  The names of the arrested bankers and the banks involved in the investigation, were not released.
Quick Links
2021 Data Release
2020 List of Private Banks in Hong Kong
2020 List of Private Banks in Singapore
2020 Top 10 Largest Family Office
2020 Top 10 Largest Multi-Family Offices
2020 Report: Hong Kong Private Banks & Asset Mgmt - $4.49 Trillion
2020 Report: Singapore Asset Mgmt - $3.48 Trillion AUM
For Investors | Professionals | Executives
Latest data, reports, insights, news, events & programs Everyday at 2 pm Direct to your inbox Save 2 to 8 hours per week. Organised for success
Register Below
---
Caproasia Users
Manage $20 million to $3 billion of assets
Invest $3 million to $300 million
Advise institutions, billionaires, UHNWs & HNWs
Caproasia Platforms | 10,000 Investors & Advisors
Monthly Roundtable & Networking
Family Office Programs
The 2023 Investment Day
28th March 2023 - Hong Kong
4th April 2023 - Singapore
April 2023 - Virtual
Sept 2023 - Hong Kong
Oct 2023 - Singapore
Oct 2023 - Hong Kong
Visit: The Investment Day | Register: Click here
Caproasia Summits
Contact Us
For Enquiries, Membership mail@caproasia.com, angel@caproasia.com For Listing, Subscription mail@caproasia.com, claire@caproasia.com For Press Release, send to: press@caproasia.com For Events & Webinars events@caproasia.com For Media Kit, Advertising, Sponsorships, Partnerships angel@caproasia.com For Research, Data, Surveys, Reports research@caproasia.com For General Enquiries mail@caproasia.com
---
Make Better Business & Investment Decisions
For CEOs, Heads, Senior Management, Market Heads, Desk Heads, Financial Professionals, Investment Managers, Asset Managers, Fund Managers, Hedge Funds, Boutique Funds, Analysts, Advisors, Wealth Managers, Private Bankers, Family Offices, Investment Bankers, Private Equity, Institutional Investors, Professional Investors
Get Ahead in 60 Seconds. Join 10,000 +
Save 2 to 8 hours weekly. Organised for Success.
Sign Up / Register
Caproasia | Driving the future of Asia a financial information technology co. since 2014
Web links may be disabled on mobile for security. Please click on desktop.



---