---
Hong Kong Exchange Setup China Advisory Group, Ex-Goldman Sachs China Chairman, Hillhouse Group, PAG Group
15th July 2021 | Hong Kong
Hong Kong Exchange (HKEX) has setup a Mainland China Advisory Group, comprising of senior industry experts with deep China market knowledge and experience as advisors to the Board of HKEX on the development of China's financial markets and economy.  The Mainland China Advisory Group includes former Goldman Sachs Chairman of Greater China & Partner Fred Hu (Chairman, Primavera Capital), Ma Weihua (former President of China Merchants Bank), and Zhang Lei, founder of leading Asian private equity firm Hillhouse Group with more than $69 billion managed assets and early investor of Tencent and JD.com.   The Mainland China Advisory Group will be chaired by Laura M Cha (HKEX Chairman), and HKEX Non-Executive Director Zhang Yichen and HKEX CEO Nicolas Aguzin will also be members of the Advisory Group.
" Hong Kong Exchange Setup China Advisory Group, Ex-Goldman Sachs China Chairman, Hillhouse Group, PAG Group "
- Article continues below -
$40 Billion PAG Group Weijian Shan, HKEX International Advisory Council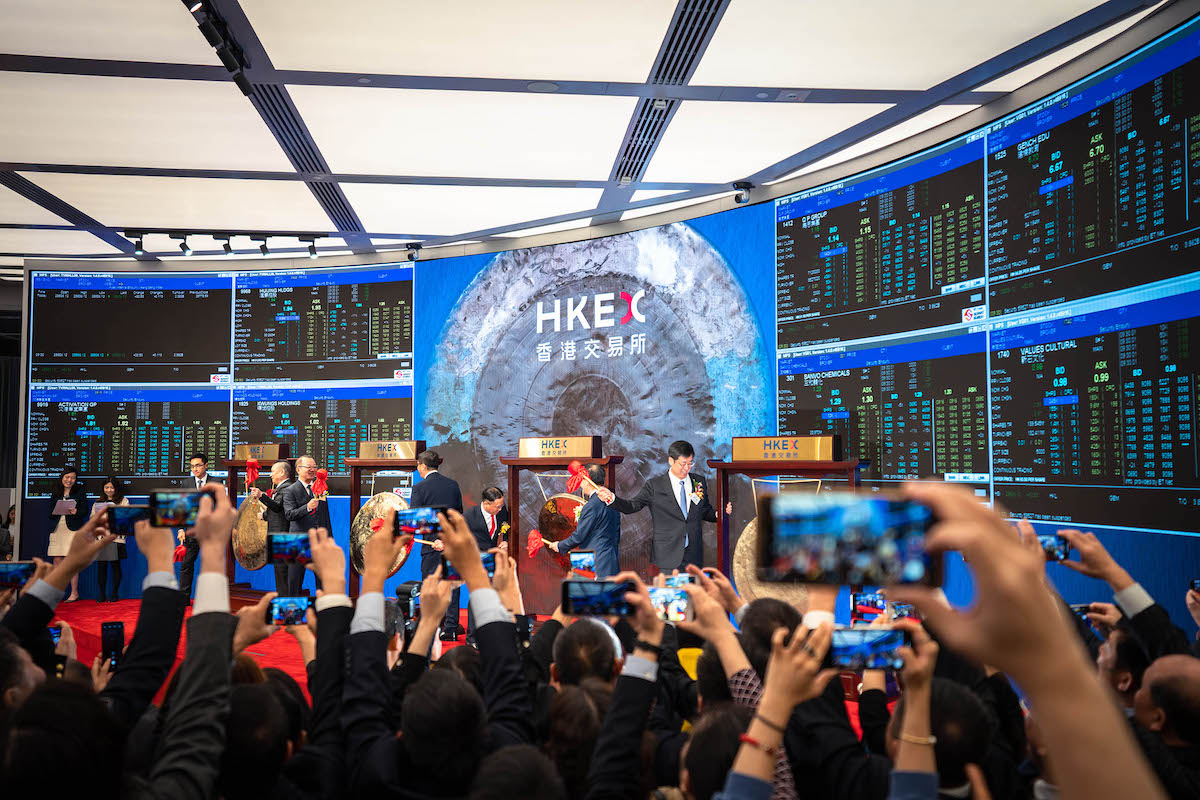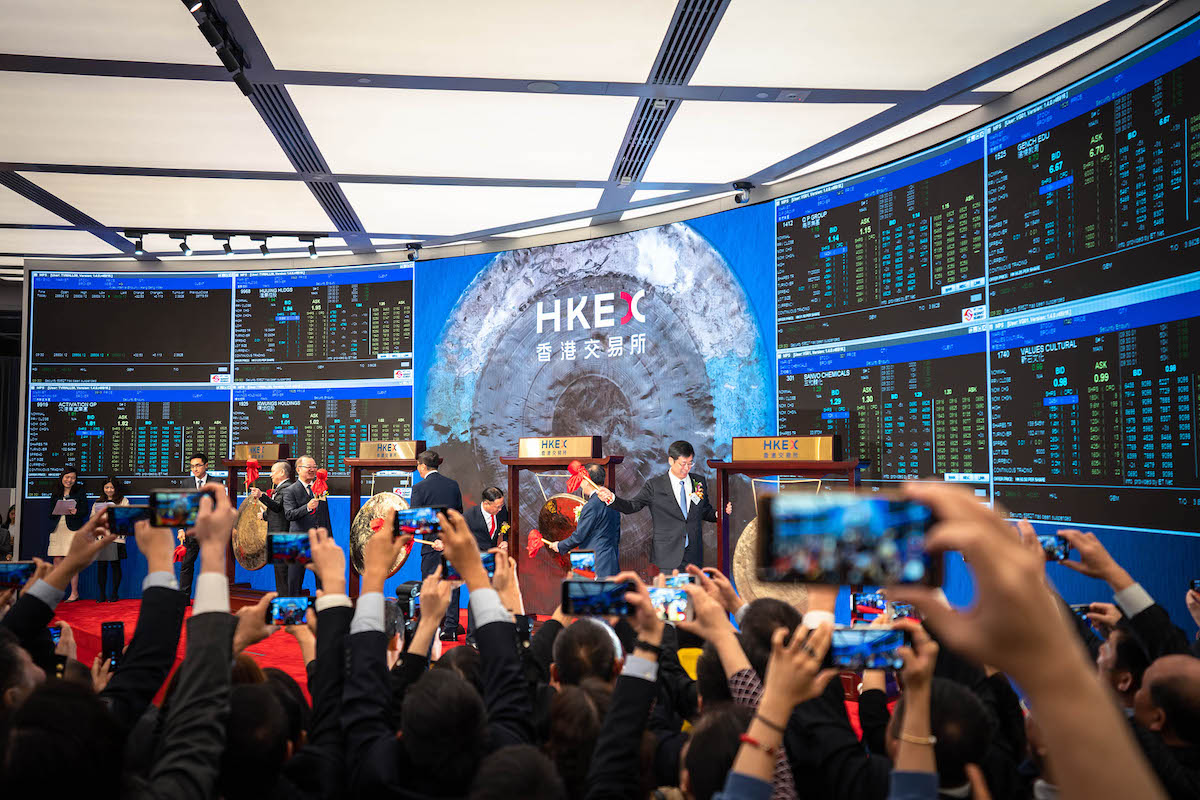 Hong Kong Exchange (HKEX) has also appointed Weijian Shan to HKEX International Advisory Council. Mr Shan is Chairman and Chief Executive Officer of leading Asian private equity firm PAG Group with more than $40 billion managed assets. 
Established in 2019, HKEX International Advisory Council comprises experts in economics, business, technology and finance from around the world who act as advisors to the HKEX Board of Directors. With the addition of Mr Shan, the Council now comprises of 7 members.
Laura M Cha, HKEX Chairman: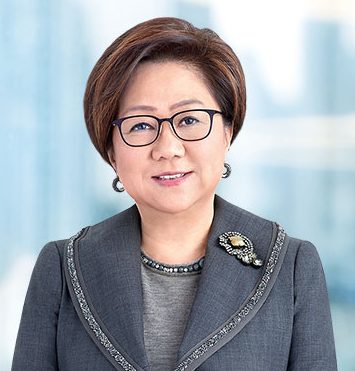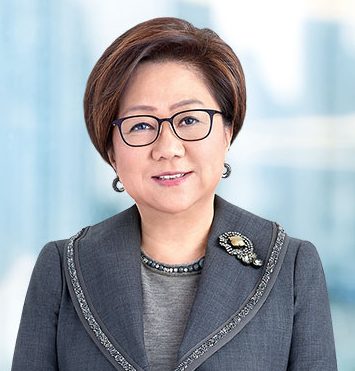 "China Anchored is at the core of HKEX's strategy. We are committed to further elevating the role of HKEX and Hong Kong as the key facilitator in China's connectivity with international markets, and the establishment of the new Mainland China Advisory Group and Mainland Markets Panel will provide invaluable support to HKEX in the future development of its China initiatives.
I am deeply honoured to welcome Fred Hu, Ma Weihua, Zhang Lei and Zhang Yichen as the first members of the Mainland China Advisory Group, and Weijian Shan to the International Advisory Council. They are highly-respected business and finance leaders with a wealth of experience, and I look forward to their valuable counsel and insight, as we shape the next chapter of HKEX's journey."
Hong Kong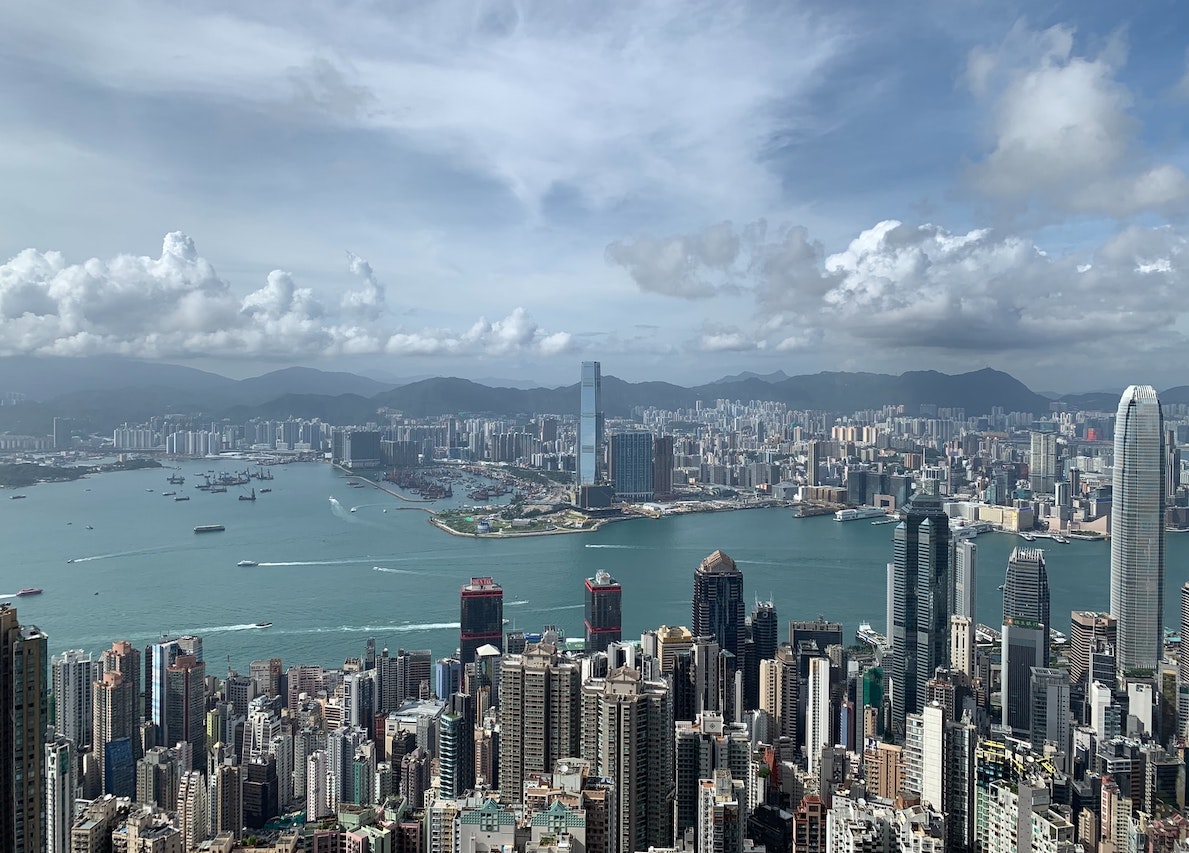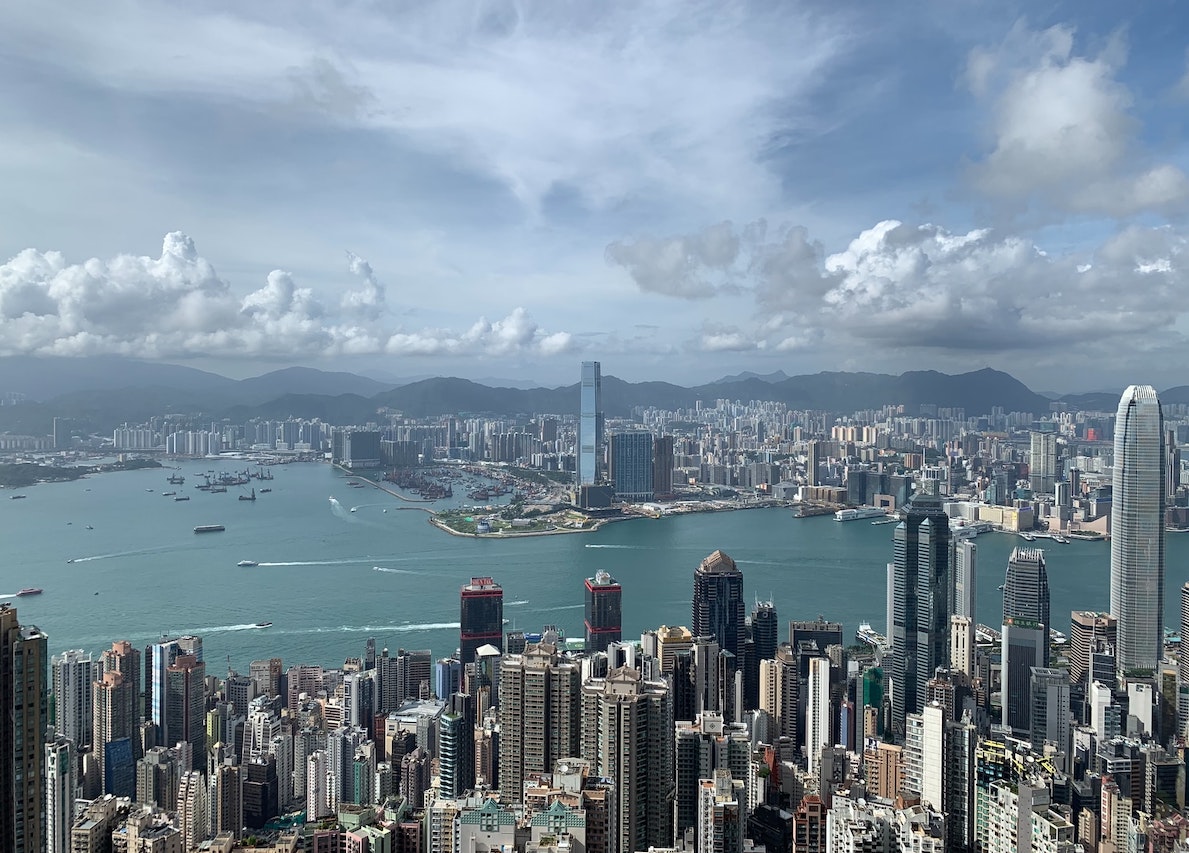 Hong Kong is one of the world's leading financial centre and is ranked #4 in the 2021 Global Financial Centres Index 29 Report (New York, London, Shanghai, Hong Kong).  Hong Kong stock exchange is the most vibrant international stock exchange in Asia, the leading destination for capital and IPOs and is ranked #4 in the world (NYSE, NASDAQ, Shanghai Stock Exchange, Hong Kong Exchange, Japan Exchange Group).  
Hong Kong is also the leading financial hub in Asia to many major banks and investment firms in the world, providing access to Asia and is the main gateway to Mainland China, the 2nd largest economy with $14.3 trillion GDP in 2020, representing 16.34% of global GDP ($87.7 trillion).  Hong Kong is also part of the Greater Bay Area (GBA), comprising of 3 territories of China – Guangdong (includes Shenzhen, Guangzhou), Hong Kong and Macao.  In the 2020 report released by The Hong Kong Financial Services Development Council (FSDC), the Greater Bay Area has a total population of 71.2 million, GDP of $1.64 trillion and GDP per capita of $23,075.
Related:
Biographies of Mainland China Advisory Group's Members (other than HKEX representatives)
Fred Hu has been the founder and Chairman of Primavera Capital Group since 2011. Prior to this, he was Chairman of Greater China and a partner at Goldman Sachs, where he was instrumental in building the firm's franchise in the region.  Mr Hu also served at the International Monetary Fund, and he has advised the Chinese government on financial reform, state-owned enterprises restructuring, and macroeconomic policies.  Mr Hu has been an independent non-executive director for Ant Group since August 2020 and Industrial and Commercial Bank of China Limited since April 2019, a director for UBS Group AG since 2018, a non-executive chairman for Yum China Holdings Inc. since 2016, and an independent non-executive director for HKEX from November 2014 to April 2021.  He holds a Master in Engineering Science from Tsinghua University, and a Master and PhD in Economics from Harvard University.
Ma Weihua was Executive Director as well as President and CEO of China Merchants Bank, and concurrently served as Chairman of the board of directors of Wing Lung Bank, CIGNA & CMC Life Insurance Company and China Merchants Fund Management Company.  Previously, Mr Ma also served in the People's Bank of China (PBOC), where he was Deputy Director of the General Office, Deputy Director of the Finance and Planning Office, and Governor of the PBOC Hainan Branch.  He currently holds positions in a number of organisations, including as Chairman of National Fund for Technology Transfer and Commercialization, China Global Philanthropy Institute, and One Foundation.  Mr Ma is also an adjunct professor in top Chinese universities including Peking University and Tsinghua University. In 2019, Mr Ma was appointed as member of Sustainable Development Goals (SDG) Impact Steering Group, Chairman of SDG Financing Advisory Committee, and China Special Advisor for the United Nations Development Programme.  Mr Ma received his PhD in economics from Southwestern University of Finance and Economics in China.
Zhang Lei is the founder of Hillhouse Group. He earned his MBA and MA in International Relations from Yale University and is a member of the Yale Board of Trustees. He also serves as Chair of the Yale Asia Development Council.  Before attending Yale, Mr Zhang earned his BA in Economics from Renmin University in China, where he is Vice Chairman of the Board of Trustees. Mr Zhang is a founding Trustee and Chairman of the Development Council of Westlake University, China's first graduate-level university dedicated to advancing research in the basic sciences.  Mr Zhang was also a founding donor of the Westlake University Endowment. He is also a member of the Court of The University of Hong Kong.
Biography of International Advisory Council's New Member
Weijian Shan is Chairman and CEO of PAG, a leading Asia-focused private equity firm. Prior to PAG, he was a partner at TPG, and Co-Managing Partner of TPG Asia (formerly known as Newbridge Capital).
Previously, Mr Shan was a managing director at JP Morgan, and an assistant professor at the Wharton School of the University of Pennsylvania. He holds an MA and a PhD from the University of California, Berkeley, and an MBA from the University of San Francisco.  Mr Shan is the bestselling author of Out of the Gobi (2019) and Money Games (2020) and a contributor to opinion pages of leading publications in the world.
Hong Kong:
More:
---
About HKEX
Hong Kong Exchanges and Clearing Limited (HKEX) is one of the world's major exchange groups, and operates a range of equity, commodity, fixed income and currency markets.  HKEX is the world's leading IPO market and as Hong Kong's only securities and derivatives exchange and sole operator of its clearing houses, it is uniquely placed to offer regional and international investors access to Asia's most vibrant markets.
HKEX is also the global leader in metals trading, through its wholly owned subsidiaries, The London Metal Exchange (LME) and LME Clear Limited.  This commodity franchise was further enhanced with the launch of Qianhai Mercantile Exchange (QME), in China, in 2018.
HKEX launched the pioneering Shanghai-Hong Kong Stock Connect programme in 2014, further expanded with the launch of Shenzhen Connect in 2016, and the launch of Bond Connect in 2017.
Visit: www.hkexgroup.com
Managing $20 million to $3 billion. Investing $3 million to $300 million.
For Investment Managers, Hedge Funds, Boutique Funds, Private Equity, Venture Capital, Professional Investors, Family Offices, Private Bankers & Advisors, sign up today. Subscribe to Caproasia and receive the latest news, data, insights & reports, events & programs daily at 2 pm.
Join Events & Find Services
Join Investments, Private Wealth, Family Office events in Hong Kong, Singapore, Asia-wide. Find hard-to-find $3 million to $300 million financial & investment services at The Financial Centre | TFC. Find financial, investment, private wealth, family office, real estate, luxury investments, citizenship, law firms & more.  List hard-to-find financial & private wealth services. Have a product launch? Promote a product or service? List your service at The Financial Centre | TFC. Join interviews & editorial and be featured on Caproasia.com or join Investments, Private Wealth, Family Office events. Contact us at
[email protected]
or
[email protected]
Caproasia.com
| The leading source of data, research, information & resource for financial professionals, investment managers, professional investors, family offices & advisors to institutions, billionaires, UHNWs & HNWs. Covering capital markets, investments and private wealth in Asia. How do you invest $3 million to $300 million? How do you manage $20 million to $3 billion of assets?
Quick Links
2021 Data Release
2020 List of Private Banks in Hong Kong
2020 List of Private Banks in Singapore
2020 Top 10 Largest Family Office
2020 Top 10 Largest Multi-Family Offices
2020 Report: Hong Kong Private Banks & Asset Mgmt - $4.49 Trillion
2020 Report: Singapore Asset Mgmt - $3.48 Trillion AUM
For Investors | Professionals | Executives
Latest data, reports, insights, news, events & programs Everyday at 2 pm Direct to your inbox Save 2 to 8 hours per week. Organised for success
Register Below
For CEOs, Heads, Senior Management, Market Heads, Desk Heads, Financial Professionals, Investment Managers, Asset Managers, Fund Managers, Hedge Funds, Boutique Funds, Analysts, Advisors, Wealth Managers, Private Bankers, Family Offices, Investment Bankers, Private Equity, Institutional Investors, Professional Investors
Get Ahead in 60 Seconds. Join 10,000 +
Save 2 to 8 hours weekly. Organised for Success.
Sign Up / Register
Web links may be disabled on mobile for security. Please click on desktop.



---
Caproasia Users
Manage $20 million to $3 billion of assets
Invest $3 million to $300 million
Advise institutions, billionaires, UHNWs & HNWs
Caproasia Platforms | 11,000 Investors & Advisors
Monthly Roundtable & Networking
Family Office Programs
The 2024 Investment Day
March 2024 - Hong Kong
March 2024 - Singapore
June 2024 - Hong Kong
June 2024 - Singapore
Sept 2024 - Hong Kong
Sept 2024 - Singapore
Visit: The Investment Day | Register: Click here
Caproasia Summits
Contact Us
For Enquiries, Membership
[email protected]
,
[email protected]
For Listing, Subscription
[email protected]
,
[email protected]
For Press Release, send to:
[email protected]
For Events & Webinars
[email protected]
For Media Kit, Advertising, Sponsorships, Partnerships
[email protected]
For Research, Data, Surveys, Reports
[email protected]
For General Enquiries
[email protected]
---
Caproasia | Driving the future of Asia a financial information technology co. since 2014
---