---
Schroders Grows ESG in Asia-Pacific, Appoints Mervyn Tang as Head of Sustainability Strategy APAC
20th July 2021 | Hong Kong
Schroders, one of the world's leading asset manager with more than $785 billion assets, continues to grow ESG and Sustainable Investments in Asia-Pacific with the hiring of Fitch Ratings Global Head of ESG Research & Sustainable Finance Mervyn Tang as Schroders new Head of Sustainability Strategy Asia-Pacific and to lead the Regional Centre of Excellence for Sustainability (CoES), effective 27th July 2021 (ESG ~ Environment, Social & Governance).  In October 2020, Schroders had set up the Regional Centre (CoES) in Singapore to drive dialogues with Asian asset owners and intermediaries, delivering Asia-focused ESG insights & thought leadership, and houses an ESG Education Hub.  Schroders also announced the appointment of Wong Dan Chi as Schroders Head of ESG Integration Asia-Pacific to drive integration of Schroders' proprietary sustainability research and tools into the overall investment processes. 
" Schroders Grows ESG in Asia-Pacific, Appoints Mervyn Tang as Head of Sustainability Strategy APAC "
- Article continues below - Web links may be disabled on mobile for security. Please click on desktop.
ESG (Environment, Social & Governance) and Sustainable Investments have become the most important topics in investments today to tackle climate change, social and corporate governance issues, with many banks and asset managers pledging to only invest into companies or investments that meets ESG criteria or have ESG policies. 
The Schroders ESG & Sustainability Team in Asia-Pacific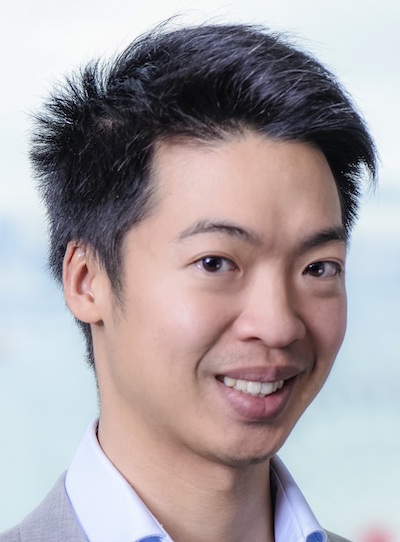 The Singapore-based Regional Centre of Excellence for Sustainability (CoES) team will form an integral part of Schroders' Global Sustainability team of over 20 specialists, led by Global Head of Sustainable Investment Andy Howard.  The Singapore-based team will comprise of 4 ESG members, Mervyn Tang, Wong Dan Chi, a Sustainable Equity Analyst and an APAC Sustainability specialist.
Mervyn Tang as the new Head of Sustainability Strategy Asia-Pacific, will report to Roy Diao, Head of Asian Fixed Income, and Lily Choh, Country Head of Singapore, with a functional reporting line to Hannah Simons, Head of Sustainability Strategy, in London.  Wong Dan Chi will report to Stephanie Chang, Head of ESG Integration, in London. 
Schroder ESG Investment Funds, $6.8 Billion, Annualised Returns of > 19%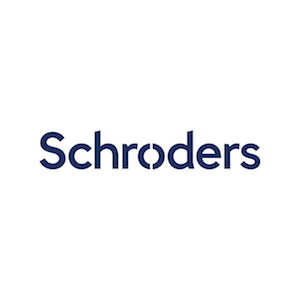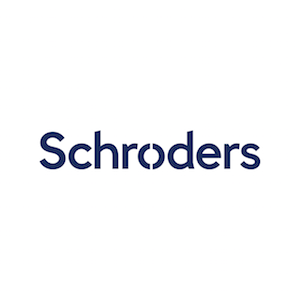 Schroders currently have 2 flagship funds with more than $6.8 billion AUM and annualised returns of 19% (3 years) in ESG & Sustainable Investments.  The 2 funds are the Schroder ISF Global Climate Change Equity with $4.6 billion AUM (May 2021) and annualised return of 20.3% (3 years), and the Schroder ISF Global Sustainable Growth funds with $2.2 billion AUM (June 2021) and annualised return of 19.4% (3 years). 
With the increasing focus on ESG & Sustainable Investments, Schroders will be launching innovative strategies that invest in sustainable themes such as energy transition, healthcare innovation, and sustainable food and water. 
On Schroders Regional Centre of Excellence for Sustainability (CoES)
Lily Choh, Singapore CEO and Head of Institutional APAC, Schroders: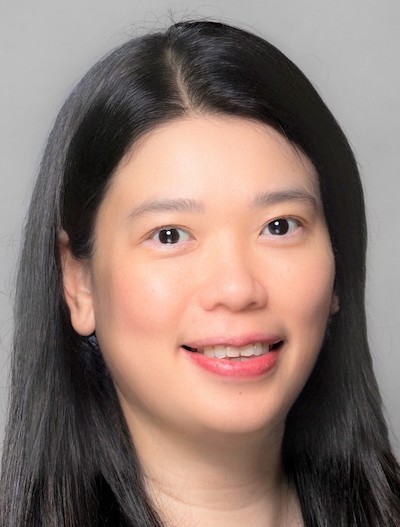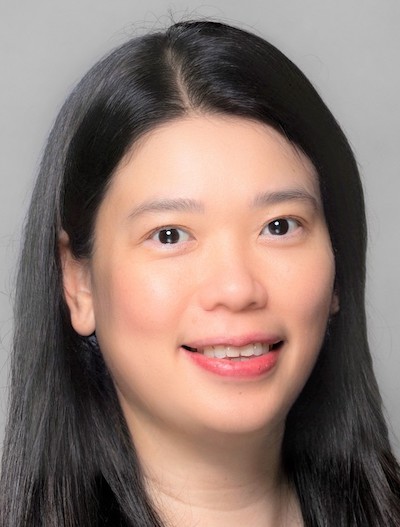 The CoES is a strategically important initiative to address opportunities arising from the transition to a low carbon economy, and to stake our sustainability leadership across Asia. It plays a pivotal role in anchoring client partnerships, leveraging on the strengths of our sustainability capabilities and proprietary toolkits to support our clients in delivering their sustainability priorities. 
One of the first strategic collaborations is a joint research and co-development of a cutting-edge climate tool with a large global institutional investor based in Asia, where we seek to drive a more holistic measure of carbon footprint and better identify transition opportunities. Another key priority is co-development of innovative sustainable investment strategies, where we will collaborate closely with our clients and partners to pioneer bespoke solutions spanning both public and private markets. We are seeing increased interest in impact investing, particularly in strategies which are aligned to specific United Nations' Sustainable Development Goals (UN SDGs) such as environment, social inclusion, and health and well-being. The expertise within the CoES, working alongside our investors, will be key to delivering relevant solutions in Asia. 
And as a founding partner of the Singapore Green Finance Centre, Schroders is also deeply committed to developing thought leadership as well as training for a future generation of graduates in the field of climate finance."
Andy Howard, Global Head of Sustainable Investment, Schroders: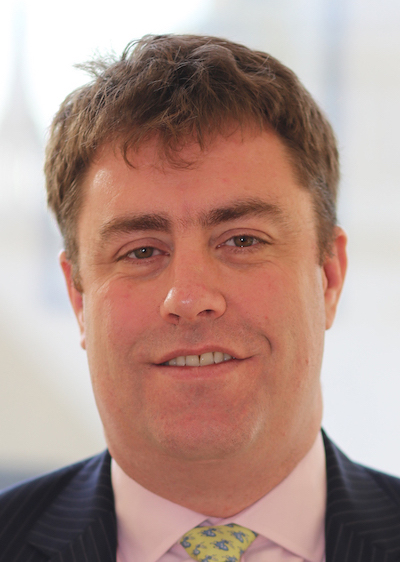 "The regional CoES in Singapore is a strategic extension of our global sustainability capability, reflecting the growing interest and sophistication of our client base across Asia. Many of our clients are rapidly advancing in their ESG journey, and it is imperative that we have on-the-ground specialists to drive these engagements, recognising distinctive local contexts and our clients' individual goals. 
At the same time, we believe that ESG issues and challenges are wide-ranging and global, and as such will require multiple lenses to address. The expertise that we are developing in Singapore and across Asia in ESG research, integration and engagement, is therefore an integral part of our global commitment to enhance our sustainability capability, to achieve optimal investment outcomes for our clients."
Susan Soh, Co-Head of Asia Pacific and Singapore CEO, Schroders: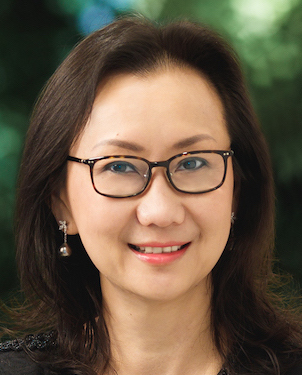 "There has been a sea-change of public perspective and social consciousness around Sustainability. Structural shifts in the drivers of corporate performance impacting investment returns and an exponential increase in ESG regulations are fuelling an accelerated interest in Sustainability issues in Asia and globally. Investors today choose to vote with their own pockets, and we have seen heightened inflows of funds towards ESG causes and investments globally. We expect the momentum to spill over to Asia, as capital reallocation will create interesting investment opportunities for our institutional and intermediary clients. As we speak, we already see clients in Asia looking to enhance their ESG alignment and deliver positive impact whilst generating returns. 
We have incorporated Sustainability considerations into our investment processes since 2000, and responsible investing principles guide our decisions and the way we manage our investments. Today, we continue to invest and make important progress in ESG initiatives both across the firm and in Asia, where the regional centre of excellence in Singapore will play a vital role in our client partnerships and delivering their Sustainability priorities.
We are also equally delighted to support the launch of the Singapore Green Finance Centre (SGFC) as a Founding Partner. The SGFC intends to focus on Sustainability research tailored to the Asian context and building capability in green finance, and these are areas where we see immense potential for cross-sector collaboration and synergy with our goals. As a global thought leader in climate risk, we believe that we can leverage our expertise and make significant contributions to the SGFC and towards building a vibrant ecosystem in Asia. Collectively as a group with Imperial College, SMU and the other Founding Partners, we know we can make a significant impact and steer the ESG conversation forward, particularly around imperative issues such as climate change and growing the green finance sector for the region."
Related:
---
About Schroders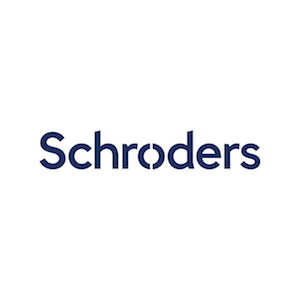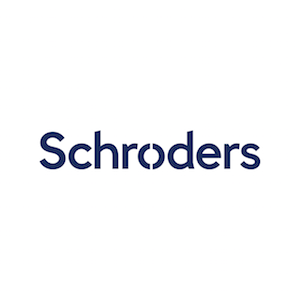 As a global active asset manager, the way we direct capital not only shapes the financial returns we achieve for our clients but also the impact that the companies in which we invest on their behalf might have on society. The relationship between these two outcomes has rapidly evolved as we see a fundamental shift in how companies are viewed and valued. Understanding the impact that they can have on society and the planet is crucial in assessing their ability to deliver risk-adjusted profits.
Our ongoing success is built on a history of experience and expertise, whereby we partner with our clients to construct innovative products and solutions across our five business areas consisting of Private Assets & Alternatives, Solutions, Mutual Funds, Institutional and Wealth Management and invest in a wide range of assets and geographies. By combining our commitment to active management and focus on sustainability, our strategic capabilities are designed to deliver positive outcomes for our clients.
We are responsible for £574.4 billion (€641.7 billion/$785.1 billion 31/12/20) assets of our clients, managed locally by 42 investment teams worldwide. As a global business with over 5,500 talented staff across 35 locations, we are able to stay close to our clients and understand their needs. We have over 200 years of experience in investment and innovation
Visit: www.schroders.com.hk
Managing $20 million to $3 billion. Investing $3 million to $300 million.
For Investment Managers, Hedge Funds, Boutique Funds, Private Equity, Venture Capital, Professional Investors, Family Offices, Private Bankers & Advisors, sign up today. Subscribe to Caproasia and receive the latest news, data, insights & reports, events & programs daily at 2 pm.
Join Events & Find Services
Join Investments, Private Wealth, Family Office events in Hong Kong, Singapore, Asia-wide. Find hard-to-find $3 million to $300 million financial & investment services at The Financial Centre | TFC. Find financial, investment, private wealth, family office, real estate, luxury investments, citizenship, law firms & more.  List hard-to-find financial & private wealth services. Have a product launch? Promote a product or service? List your service at The Financial Centre | TFC. Join interviews & editorial and be featured on Caproasia.com or join Investments, Private Wealth, Family Office events. Contact us at
[email protected]
or
[email protected]
Caproasia.com
| The leading source of data, research, information & resource for financial professionals, investment managers, professional investors, family offices & advisors to institutions, billionaires, UHNWs & HNWs. Covering capital markets, investments and private wealth in Asia. How do you invest $3 million to $300 million? How do you manage $20 million to $3 billion of assets?
Quick Links
2021 Data Release
2020 List of Private Banks in Hong Kong
2020 List of Private Banks in Singapore
2020 Top 10 Largest Family Office
2020 Top 10 Largest Multi-Family Offices
2020 Report: Hong Kong Private Banks & Asset Mgmt - $4.49 Trillion
2020 Report: Singapore Asset Mgmt - $3.48 Trillion AUM
For Investors | Professionals | Executives
Latest data, reports, insights, news, events & programs Everyday at 2 pm Direct to your inbox Save 2 to 8 hours per week. Organised for success
Register Below
For CEOs, Heads, Senior Management, Market Heads, Desk Heads, Financial Professionals, Investment Managers, Asset Managers, Fund Managers, Hedge Funds, Boutique Funds, Analysts, Advisors, Wealth Managers, Private Bankers, Family Offices, Investment Bankers, Private Equity, Institutional Investors, Professional Investors
Get Ahead in 60 Seconds. Join 10,000 +
Save 2 to 8 hours weekly. Organised for Success.
Sign Up / Register
Web links may be disabled on mobile for security. Please click on desktop.



---
Caproasia Users
Manage $20 million to $3 billion of assets
Invest $3 million to $300 million
Advise institutions, billionaires, UHNWs & HNWs
Caproasia Platforms | 10,000 Investors & Advisors
Monthly Roundtable & Networking
Family Office Programs
The 2023 Investment Day
28th March 2023 - Hong Kong
4th April 2023 - Singapore
April 2023 - Virtual
6th June 2023 - Hong Kong
13th June 2023 - Singapore
Sept 2023 - Hong Kong
Oct 2023 - Singapore
Oct 2023 - Hong Kong
Visit: The Investment Day | Register: Click here
Caproasia Summits
Contact Us
For Enquiries, Membership
[email protected]
,
[email protected]
For Listing, Subscription
[email protected]
,
[email protected]
For Press Release, send to:
[email protected]
For Events & Webinars
[email protected]
For Media Kit, Advertising, Sponsorships, Partnerships
[email protected]
For Research, Data, Surveys, Reports
[email protected]
For General Enquiries
[email protected]
---
Caproasia | Driving the future of Asia a financial information technology co. since 2014
---