---
Australia Canva Billionaires Co-Founders Age 34 to Give $12 Billion to Charity
The Co-founders of Australian design software company Canva Melanie Perkins and Cliff Obrecht, have pledged to give around 30% of their shareholdings worth around $12 billion to a charitable foundation seeking to eliminate extreme poverty. The announcement was made after a new $200 million fund raising round by Canva, valuing the company at $40 billion and turning the 3 Co-founders into billionaires. Both Melanie Perkins and Cliff Obrecht are estimated to own 18% each ($6.5 billion each) and co-founder Cameron Adams has around 9% ($3.2 billion). Melanie Perkins (Age 34) and Cliff Obrecht (Age 34) have also become wife & husband, just getting married this year (2021). In 2019, the pair and now billionaires, had engaged in Perth Australia with a $30 engagement ring. Canva was founded in 2013 in Australia and is expected to generate $1 billion in revenue by the end of 2021.
" Australia Canva Co-Founders Age 34 to Give $12 Billion to Charity "
Canva Foundation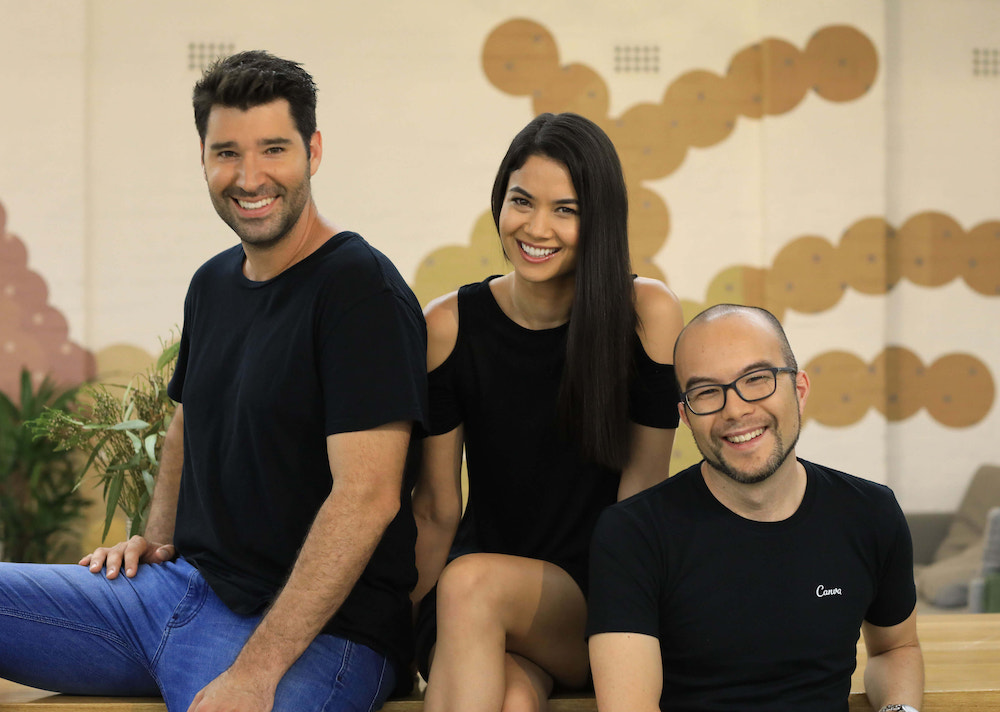 Through Canva Foundation, an initial pilot donation of $10 million will be given to United States not-for-profit GiveDirectly. Since 2009, GiveDirectly has delivered more than $US400 million in cash to more than 1 million families living in poverty, by making unconditional cash transfers through mobile phones. The Canva Foundation was set up in June 2020.
Web links may be disabled on mobile for security. Please click on desktop.


About Canva
Launched in 2013, Canva is a free online visual communications platform with a mission to empower everyone in the world to design. Featuring a simple drag-and-drop user interface and a vast range of templates ranging from presentations, social media graphics, posters, apparel to videos, plus a huge library of fonts, stock photography, illustrations, video footage, and audio clips, anyone can take an idea and create something beautiful. Canva is available on desktop, web, iOS, and Android.
Related:
Scroll Below for Sign Up / Contact Us Form
Web links may be disabled on mobile for security. Please click on desktop.





---
Caproasia.com
| The leading financial website for investment managers, professional investors, UHNW & HNW investors and advisors to institutions, billionaires, UHNWs & HNWs.
Covering capital markets, investments and private wealth in Asia. How do you invest $3 million to $300 million? How do you manage $20 million to $3 billion of assets?
Caproasia
is a financial information technology co. founded in 2014. We have 4 businesses in Media, Information, Services and Technology. We created 3 solutions: Membership, Events & Platforms to drive investment decisions in Asia through information, services, technology & people, that impact economies, societies & people. Our Mission: Driving the future of Asia For 2022 Investment Day: mail@caproasia.com For Family Office, Professional Investor, HNW Investor Events: mail@caproasia.com For Membership, Events, Networking, Roundtable, Summits: mail@caproasia.com For Investment Relations Network: mail@caproasia.com For Platforms, Media Kit, Advertising, Campaigns, Partnerships: angel@caproasia.com For press release: press@caproasia.com For all other enquiries: mail@caproasia.com
---
Sign Up / Contact Us
Caproasia | Get Ahead in 60 Seconds. Join 10,000 +
Caproasia | Driving the future of Asia
a financial information technology co. since 2014
---
Caproasia Users
Manage $20 million to $3 billion of assets
Invest $3 million to $300 million
Advise institutions, billionaires, UHNWs & HNWs
Learn More | Caproasia Users
Caproasia Platforms | Join 10,000 Investors & Advisors
Monthly Networking & Roundtables:
Membership | Join a Powerful Network:
Family Office Programs:
Caproasia Summits:
Special Coverage