---
Mercer Private Client Services Announced New Senior Leadership Appointments, Davin Wong Joins as CEO Singapore
23rd September 2021 | Singapore
Mercer Private Client Services, the market leader in risk management and providing integrated life insurance solutions for HNW & UHNW individuals, has announced senior leadership appointments including the hiring of Davin Wong as Mercer Private Client Services CEO Singapore (CEO Designate ~ subject to regulatory approval, 1/9/21).  Davin Wong has more than 20 years of wealth management and private banking experience including leadership roles (Executive Director, Team Head, Market Head) covering Asia-Pacific (North Asia, Southeast Asia) at VP Private Bank, Julius Baer, ANZ Private Bank and UOB Private Bank.  Mercer Private Client Services Group CEO Joseph Low also announced 3 senior leadership appointments at Mercer Private Client Services: Global Head of Sales Bill Johnston as Group Chief Commercial Officer, Anubhav Bhushan as CEO of Private Client Services International, and Jason Kwong as Group Deputy COO.   (HNW ~ High net worth, UHNW ~ Ultra High net worth)
" Mercer Private Client Services Announced New Senior Leadership Appointments, Davin Wong Joins as CEO Singapore "
- Article continues below - Web links may be disabled on mobile for security. Please click on desktop.
Mercer Private Client Services Singapore CEO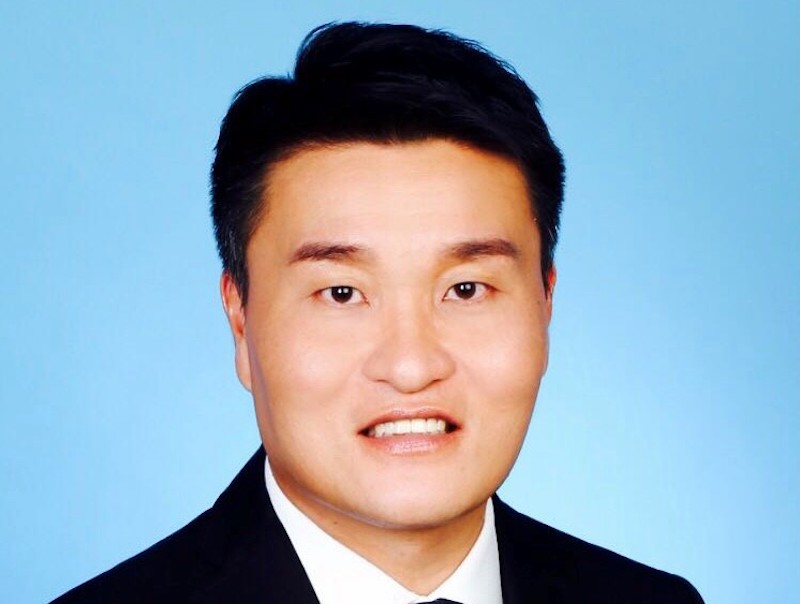 Davin Wong joins Private Client Services by Mercer Pte Ltd ("PCS Singapore") from 1 September 2021 as CEO designate. His appointment is subject to regulatory approval from the Monetary Authority of Singapore. He will lead the PCS Singapore business to drive sales and business opportunities in the region. With over 20 years of wealth management, client advisory and private banking experience, Mr Wong was previously VP Bank's Executive Director covering the bank's South East Asia markets.  Prior to VP Bank, he was the Southeast Asia Team Head at Julius Baer, Market Head (Asia-Pacific) at ANZ Private Bank and Market Head (North Asia) at UOB Private Bank.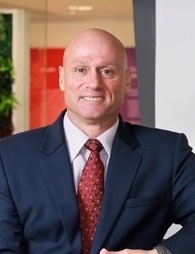 Bill Johnston, Mercer Private Client Services Group Chief Commercial Officer
Bill Johnston, previously Global Head of Sales, Private Client Services, will take on the newly created role of Group Chief Commercial Officer, PCS, also effective 1 September 2021.
In his new role, Mr Johnston will drive cross referrals between PCS and other Mercer entities in AMEA and expand our revenue channels, with a focus on External Asset Managers and family offices across Mainland China, Singapore, Hong Kong and Switzerland.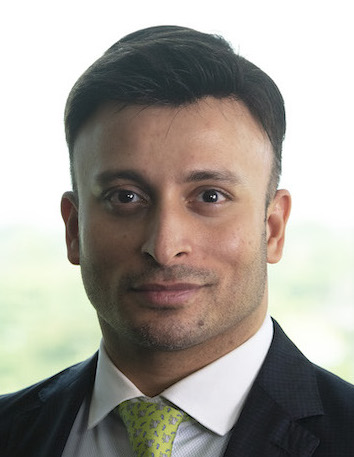 Anubhav Bhushan,  Mercer Private Client Services CEO International
Anubhav Bhushan, has taken on the role of CEO of Private Client Services International.
Mr Anubhav Bhushan will lead the international sales team to focus on providing insurance-linked solutions to clients across Europe, Southeast Asia, the Middle East and the Indian diaspora.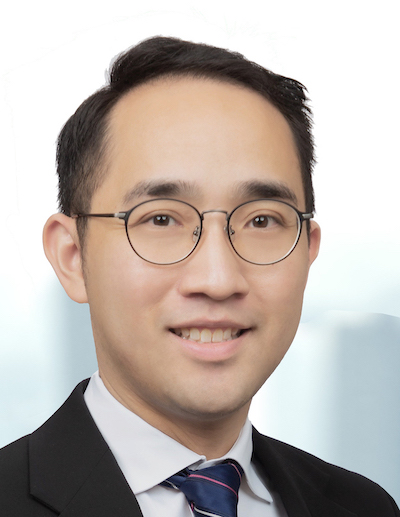 Jason Kwong, Mercer Private Client Services Group Deputy COO
Jason Kwong was appointed as Group Deputy Chief Operating Officer, Private Client Services on 26 July 2021.
With close to 20 years of experience in financial services, Mr Kwong was most recently Head of Global Insurance and Executive Director at Noah International (Hong Kong) Limited.
Joseph Low, Mercer Private Client Services Group CEO: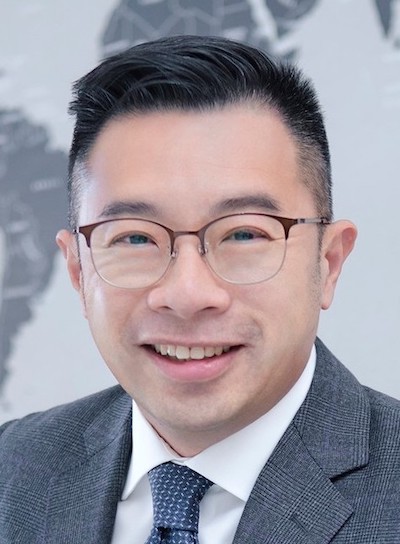 "The pandemic has put the spotlight on the importance of wealth planning for HNW and UNHW individuals as they think about legacy planning needs. Demand for risk solutions is also surging, along with the sustained growth in the HNW and UHNW population concerned with the preservation, growth and transfer of their wealth. PCS is well-positioned to seize these opportunities with our market-leading digital capabilities and innovation in solutions.
These leadership appointments signal an exciting new chapter for PCS and it strengthens our position to seize opportunities the future presents. After COVID-19 hit, we ramped up digital transformation efforts to meet the needs of clients wanting to complete new policies remotely. And with a license to operate a wholly-owned domestic insurance brokerage in China, we are also actively expanding our footprint there. We will continue to focus on expanding client offerings by leveraging Mercer's infrastructure, expertise and extensive network of insurance brokerage solutions."
---
Mercer Private Client Services

Private Client Services by Mercer (PCS) is a market leader in providing risk management propositions, with a focus on integrated life insurance solutions for High Net Worth (HNW) clients with their wealth planning needs in mind. With offices across Singapore, Hong Kong SAR, China Mainland, Geneva and Zurich, PCS works in close partnership with major private banks and trustees globally to serve HNW clients in over 50 markets. The businesses and entities of PCS form part of the global business network of Mercer, a business of Marsh McLennan (NYSE: MMC). For more information, visit us at www.mercerpcs.com.
Quick Links
2021 Data Release
2020 List of Private Banks in Hong Kong
2020 List of Private Banks in Singapore
2020 Top 10 Largest Family Office
2020 Top 10 Largest Multi-Family Offices
2020 Report: Hong Kong Private Banks & Asset Mgmt - $4.49 Trillion
2020 Report: Singapore Asset Mgmt - $3.48 Trillion AUM
For Investors | Professionals | Executives
Latest data, reports, insights, news, events & programs Everyday at 2 pm Direct to your inbox Save 2 to 8 hours per week. Organised for success
Register Below
---
Caproasia Users
Manage $20 million to $3 billion of assets
Invest $3 million to $300 million
Advise institutions, billionaires, UHNWs & HNWs
Caproasia Platforms | 10,000 Investors & Advisors
Monthly Roundtable & Networking
Family Office Programs
The 2023 Investment Day
28th March 2023 - Hong Kong
4th April 2023 - Singapore
April 2023 - Virtual
Sept 2023 - Hong Kong
Oct 2023 - Singapore
Oct 2023 - Hong Kong
Visit: The Investment Day | Register: Click here
Caproasia Summits
Contact Us
For Enquiries, Membership mail@caproasia.com, angel@caproasia.com For Listing, Subscription mail@caproasia.com, claire@caproasia.com For Press Release, send to: press@caproasia.com For Events & Webinars events@caproasia.com For Media Kit, Advertising, Sponsorships, Partnerships angel@caproasia.com For Research, Data, Surveys, Reports research@caproasia.com For General Enquiries mail@caproasia.com
---
Make Better Business & Investment Decisions
For CEOs, Heads, Senior Management, Market Heads, Desk Heads, Financial Professionals, Investment Managers, Asset Managers, Fund Managers, Hedge Funds, Boutique Funds, Analysts, Advisors, Wealth Managers, Private Bankers, Family Offices, Investment Bankers, Private Equity, Institutional Investors, Professional Investors
Get Ahead in 60 Seconds. Join 10,000 +
Save 2 to 8 hours weekly. Organised for Success.
Sign Up / Register
Caproasia | Driving the future of Asia a financial information technology co. since 2014
Web links may be disabled on mobile for security. Please click on desktop.



---