---
$3.9 Trillion Asset Manager State Street Expands ETF Team in Asia-Pacific
1st October 2021 | Hong Kong
State Street Global Advisors, the world's 4th largest asset manager with $3.9 trillion AUM, has announced 4 new appointments in the SPDR ETFs business in Asia-Pacific including the appointment of Head of ETF Model Portfolios Asia Pacific & EMEA Kathleen Gallagher (Sydney) as Head of SPDR ETFs Australia. Robin Tsui has expanded his role to Asia Pacific gold strategist and gold sales specialist for Hong Kong. State Street has also made 2 new hires, Marie Tsang (Sydney) joining from BlackRock as SPDR fixed income strategist APAC and Jean Gan (Singapore) joining from MUFG Securities as SPDR fixed income sales specialist for Singapore, Hong Kong and Australia. All 4 new appointments will be reporting to Meaghan Victor, who is State Street Global Advisors Head of SPDR ETFs Asia Pacific Distribution. (AUM ~ Assets under Management)
" $3.9 Trillion Asset Manager State Street Expands ETF Team in Asia-Pacific "
SPDR Exchange Traded Funds (ETFs) are issued by State Street Global Advisors to track indexes or benchmarks
Meaghan Victor, Head of SPDR ETFs Asia Pacific Distribution at State Street Global Advisors: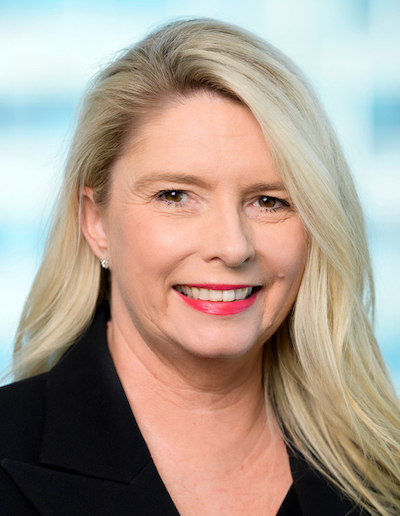 "Our SPDR ETFs business in Asia Pacific is one of State Street Global Advisors' priorities and we are delighted to continue to invest in more top talent and resources and demonstrate our commitment to the region. Kathleen and Robin's expanded roles, alongside the two newly created roles of SPDR fixed income strategist and SPDR fixed income sales specialist, reflect our commitment to meeting the increasing demand from our clients and strengthening our capabilities in the fixed income market in the region.
The addition of these fixed income roles will champion the strategic growth of SPDR's fixed income products and strategies in the region. With declining US Treasury yields, the yield pickup of Asian bonds has become very attractive to investors. With their extensive experience and knowledge in the industry, Kathleen, Marie, Jean and Robin are uniquely positioned to build on the continued success of the SPDR ETFs business in the region, and to achieve SPDR fixed income net new assets and revenue growth in Asia Pacific in particular."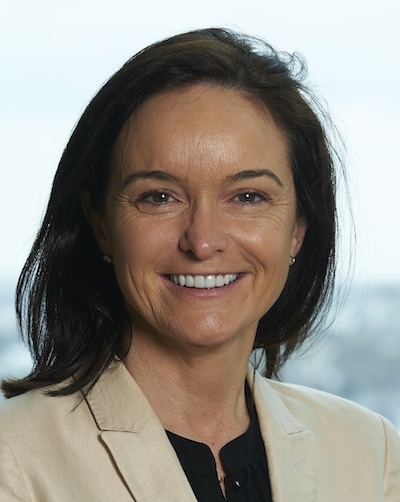 Kathleen Gallagher, Head of SPDR ETFs Australia & Head of ETF Model Portfolios Asia Pacific and EMEA:
"The Australian ETF market has grown five-fold in the last five years to hit AUD 122.78 billion, with even conservative estimates putting it on track to double again by 2024.
We are committed to strengthening our relationships with clients and continuing to grow our SPDR ETFs business in Australia, and indeed the entire Asia Pacific, and leveraging our local knowhow and global capabilities to provide investors with a comprehensive suite of investment solutions that meet their evolving needs."
Related:



---
For CEOs, Heads, Senior Management, Market Heads, Desk Heads, Financial Professionals, Investment Managers, Asset Managers, Fund Managers, Hedge Funds, Boutique Funds, Analysts, Advisors, Wealth Managers, Private Bankers, Family Offices, Investment Bankers, Private Equity, Institutional Investors, Professional Investors
Get Ahead in 60 Seconds. Join 10,000 +
Sign Up / Contact Us
Caproasia | Driving the future of Asia a financial information technology co. since 2014
Web links may be disabled on mobile for security. Please click on desktop.






---
Caproasia.com
| The leading financial website for investment managers, professional investors, UHNW & HNW investors and advisors to institutions, billionaires, UHNWs & HNWs.
Covering capital markets, investments and private wealth in Asia. How do you invest $3 million to $300 million? How do you manage $20 million to $3 billion of assets?
Caproasia
is a financial information technology co. founded in 2014. We have 4 businesses in Media, Information, Services and Technology. We created 3 solutions: Membership, Events & Platforms to drive investment decisions in Asia through information, services, technology & people, that impact economies, societies & people. Our Mission: Driving the future of Asia For 2022 Investment Day: mail@caproasia.com For Family Office, Professional Investor, HNW Investor Events: mail@caproasia.com For Membership, Events, Networking, Roundtable, Summits: mail@caproasia.com For Investment Relations Network: mail@caproasia.com For Platforms, Media Kit, Advertising, Campaigns, Partnerships: angel@caproasia.com For press release: press@caproasia.com For all other enquiries: mail@caproasia.com
2022 Upcoming Events
Join Events in Hong Kong & Singapore. Investments, Alternatives, Private MarketsHedge Funds, Private Equity, Private Wealth, Family Office & more. View:
2022 Upcoming Events
| Register
here
Join as Delegate, Speaker, Moderator, Host, Sponsor & Partner Contact: events@caproasia.com or mail@caproasia.com
---
Caproasia Users
Manage $20 million to $3 billion of assets
Invest $3 million to $300 million
Advise institutions, billionaires, UHNWs & HNWs
Learn More | Caproasia Users
Caproasia Platforms | Join 10,000 Investors & Advisors
Monthly Networking & Roundtables:
Membership | Join a Powerful Network:
Family Office Programs:
Caproasia Summits:
Special Coverage